Once you have unboxed a Rhombus camera, there are a few ways to wire it depending on what configuration you choose.  Below outlines each of the steps.  
Power over Ethernet (PoE) Switch - Recommended
This method is by far the simplest, where all that is necessary is to plug one or more Rhombus cameras into a PoE switch on your network. The cord will provide both the power and the internet connectivity. The PoE switch must be 802.3af compliant (passive or 24V PoE is not compatible).
For the best experience, we recommend getting a cloud-managed switch. This will give real-time data about the cameras as well as the ability to remotely power cycle them.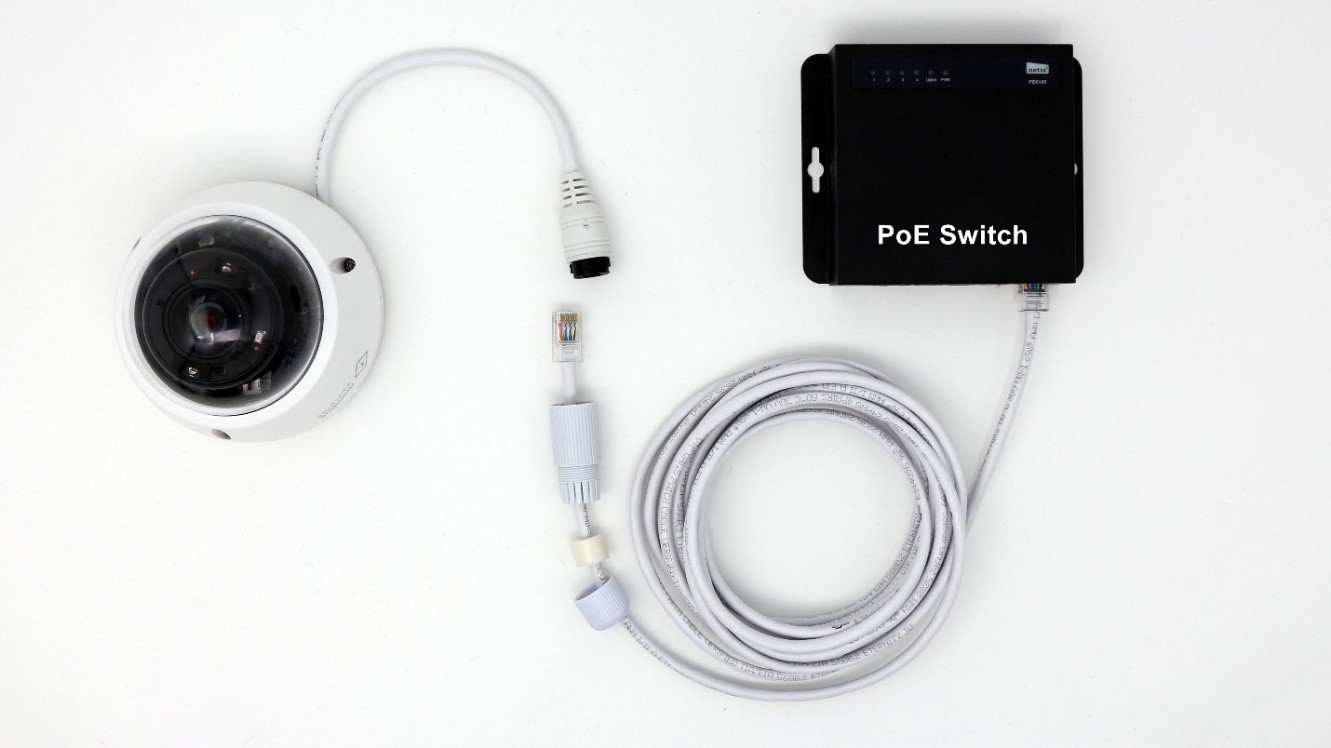 Ethernet with Power Injector
If you are using a router or switch without PoE, power can be added to the line with a generally available PoE Injector. The injector should be 802.3af compliant (passive or 24V PoE is not compatible).

WiFi with Adapters
R1 & R2 Cameras:
For this configuration, simply plug an ethernet cord into the back of the R1/R2 camera and the other end into the RP131 adapter. Register the camera to connect via WiFi and provide the network credentials for a 2.4GHz network in the app. The RP131 adapter acts as the WiFi antenna and power source for the camera.

Other Cameras:
It may be possible to connect to a WiFi network using a third-party WiFi client device and a PoE injector. Follow the instructions to connect a device as a WiFi client or bridge with ethernet output, and add a PoE injector as described in the Ethernet with Power Injector section above.

Supported Cabling
Rhombus Cameras and Audio Gateways require Cat 5/6/7/7a/8 cabling.
Have more questions? Contact Rhombus Support at +1 (877) 746-6797 option 2 or support@rhombus.com.
Interested in learning more? Contact Rhombus Sales at +1 (877) 746-6797 option 1 or sales@rhombus.com.