To prevent any possible water damage in the cameras, ensure the following:
Both R1 and R2:
If the cable enters the camera from above, add a "drip loop" as shown in the right photo, to avoid water following the cable directly into the cable connection as shown in the left photo.

R2 Cameras:
Use the included accessories to waterproof the cable connection, installing them as shown below. Ensure that the O-ring is in place (and not twisted) between the pigtail and the housing, and lock the housing and pigtail together with a quarter-turn. It's best to use an Ethernet cable without a boot or strain relief, to fit easily within the housing. After mounting the R2 camera, ensure that all three dome screws are firmly tightened to prevent water ingress.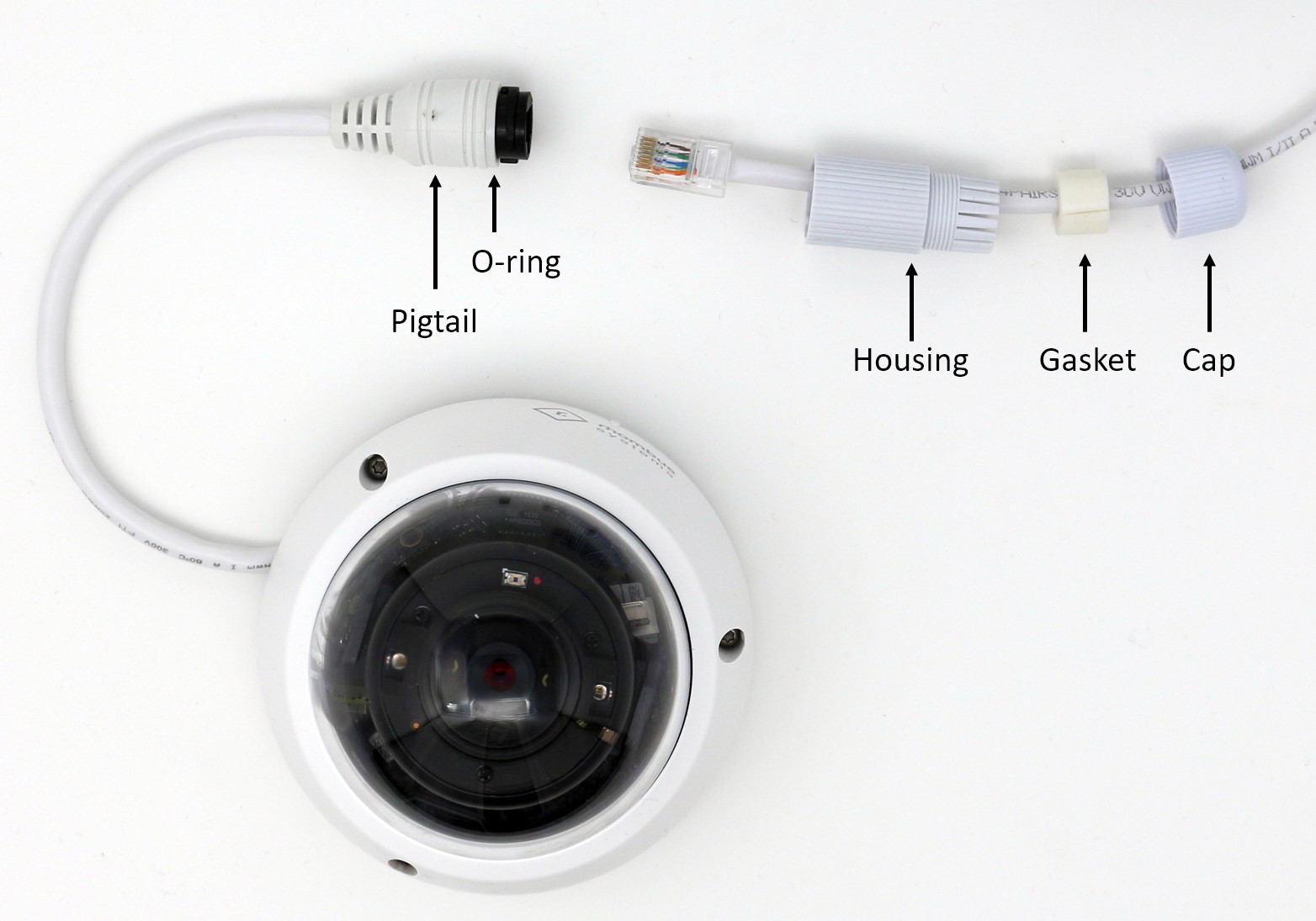 R1 Cameras:
Ensure that both the gray gasket and the white screw cap are in place and tightly assembled. Check that the gasket forms a tight seal with the ethernet cable. An unusually thin cable may not seal well. In this case, wrap some electrical tape around the cable where the gasket grips it, or apply some silicone caulking around the cable exit.