To prevent any possible water damage in the cameras, ensure the following:
Drip Loops
If the cable enters the camera from above, add a "drip loop" as shown in the right photo, to avoid water following the cable directly into the cable connection as shown in the left photo.

R1
Ensure that both the gray gasket and the white screw cap are in place and tightly assembled. Check that the gasket forms a tight seal with the ethernet cable. An unusually thin cable may not seal well. In this case, wrap some electrical tape around the cable where the gasket grips it, or apply some silicone caulking around the cable exit.

R100/R120/R2/R200
Use the included accessories to waterproof the cable connection, installing them as shown below. Ensure that the O-ring is in place (and not twisted) between the pigtail and the housing, and lock the housing and pigtail together with a quarter-turn. It's best to use an Ethernet cable without a boot or strain relief, to fit easily within the housing. After mounting the R2 camera, ensure that all three dome screws are firmly tightened to prevent water ingress.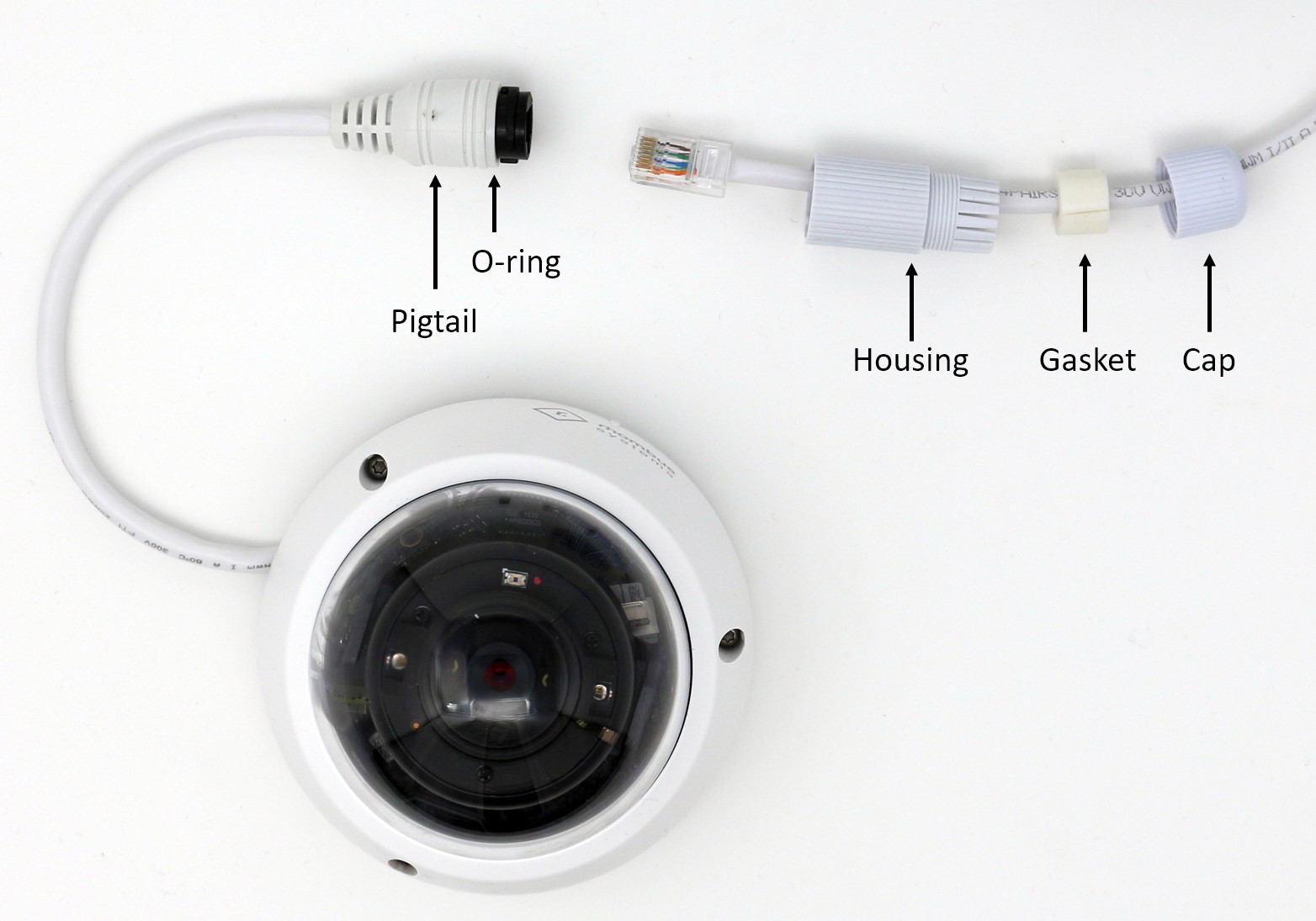 It is crucial to tighten the housing tight (but not to tight) so that the internal O ring can work properly. The below picture demonstrates when mounted on its side, the O ring and the silica packets inside are the only thing stopping the water from getting in.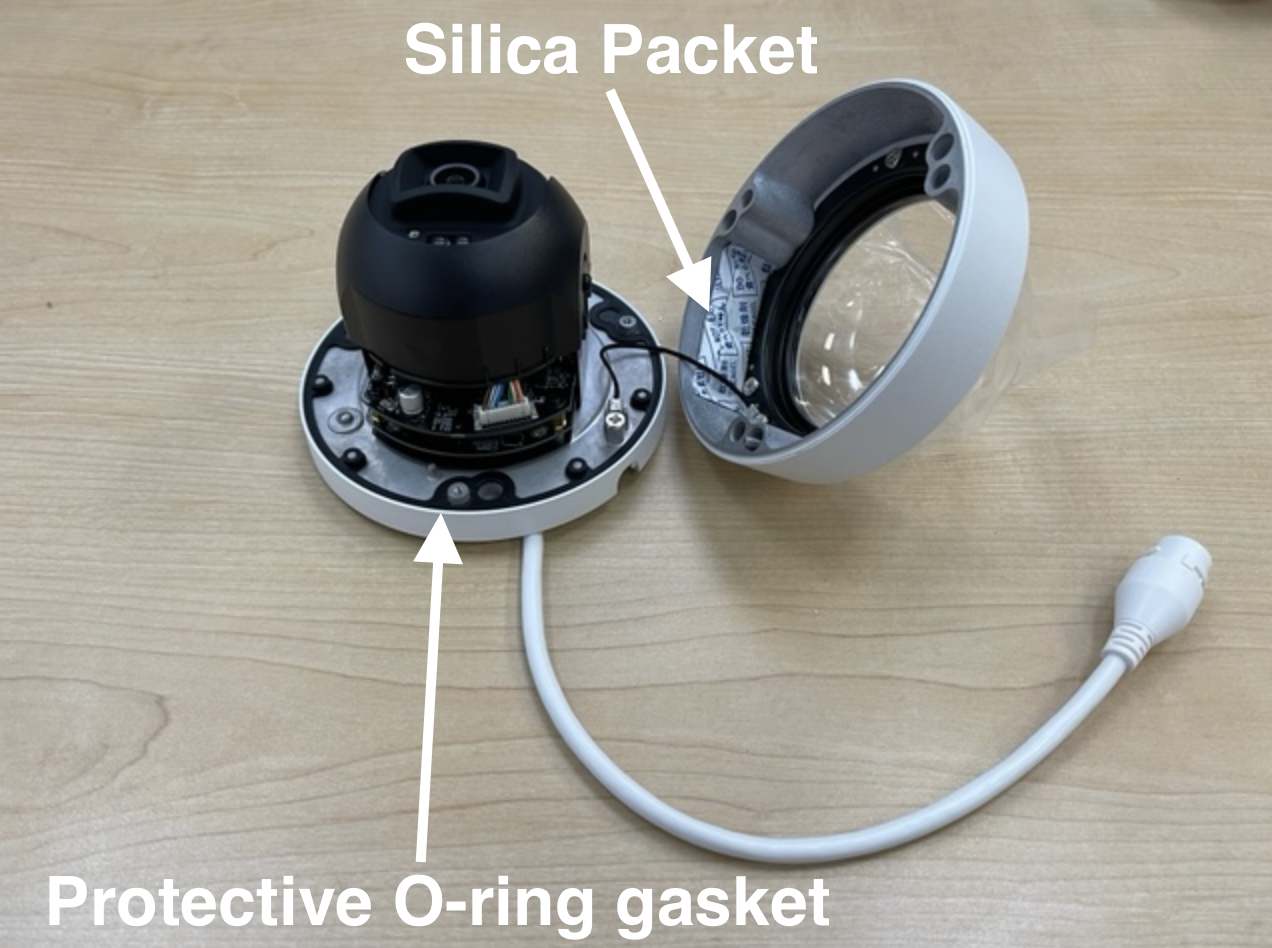 R360
The R360 has rubber O-rings on the inside and two on the outside. The below photos showcase where they are located on the camera. It's crucial to place the silica packet inside to prevent water damage.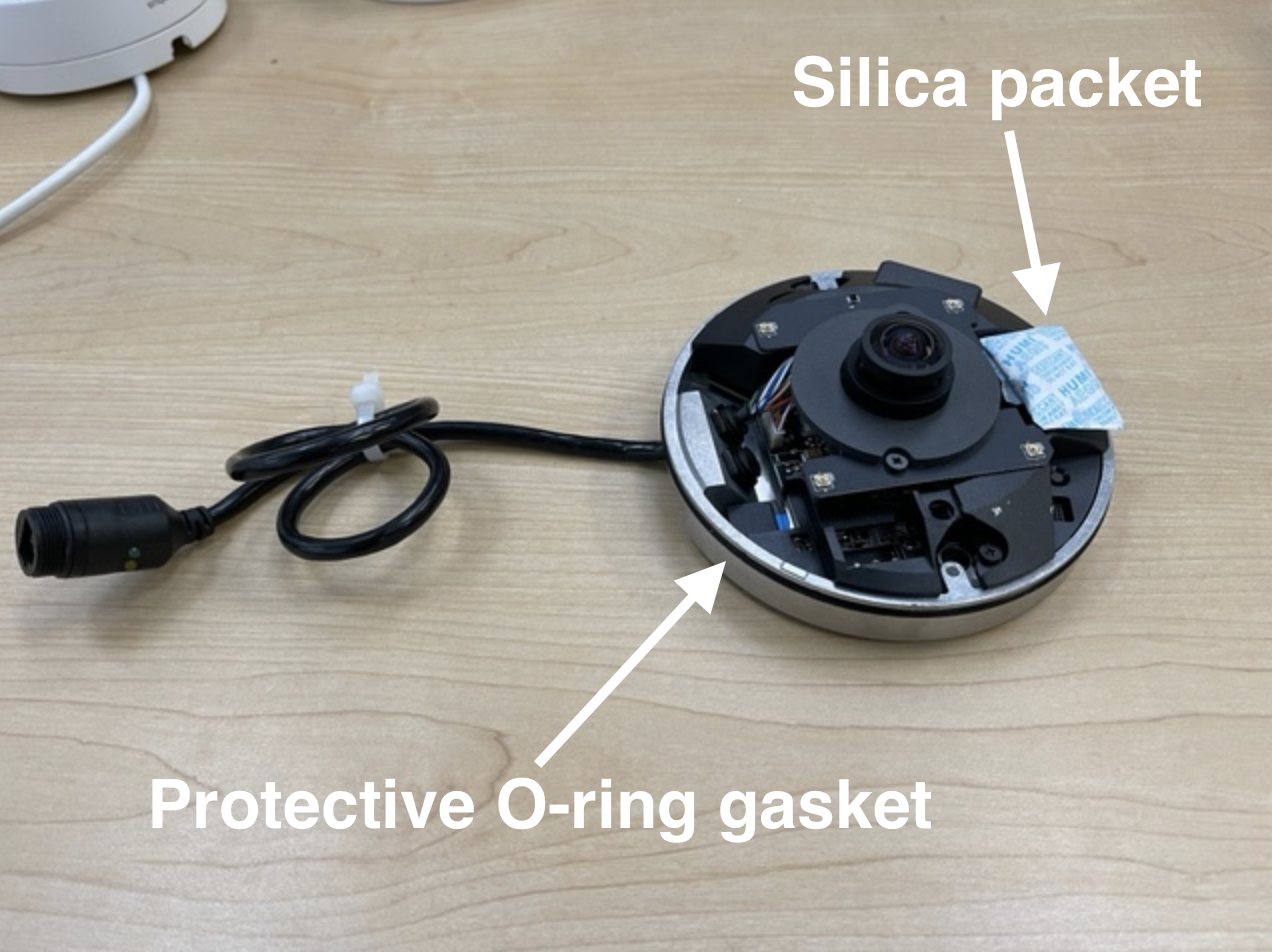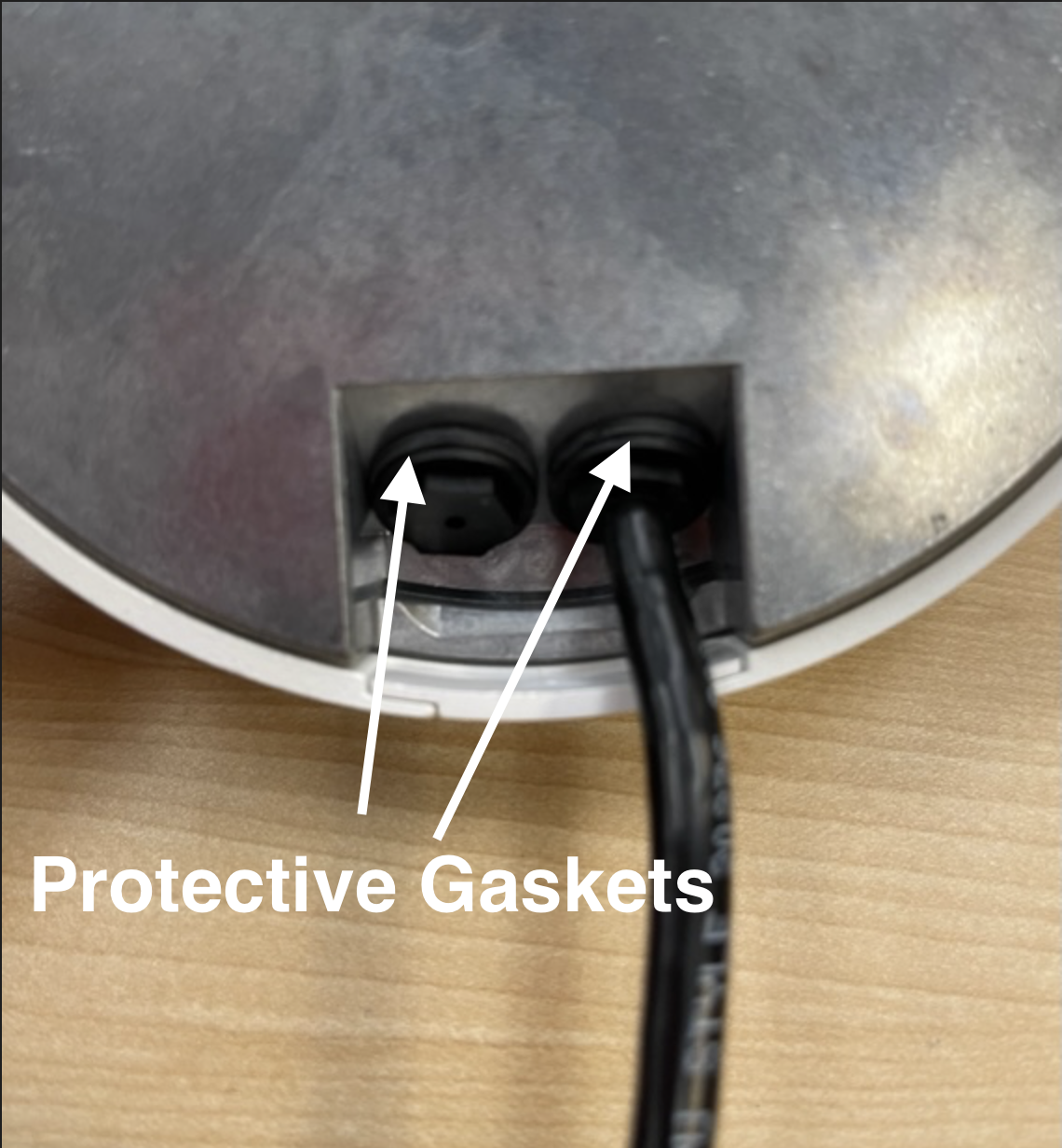 R400
Beware of moisture! The R400 comes with an attachable gasket that can be screwed into the back or the side of the camera. There are two rubber rings protecting the side that screws into the camera.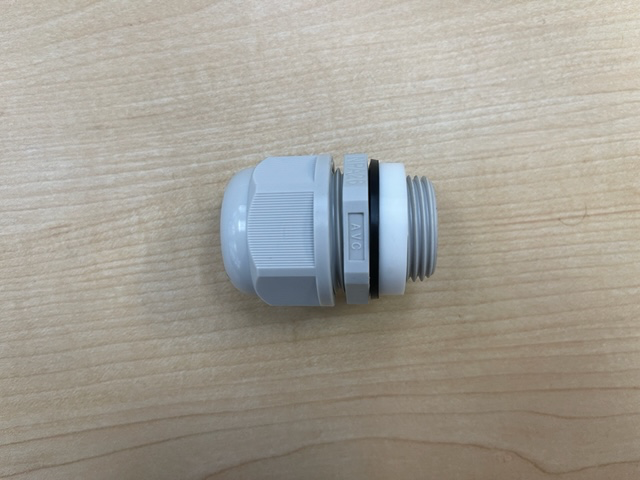 There is also water absorbing material that helps prevent the cable from jostling around potentially giving way to water droplets. These is the entry point where moisture can build up and potentially get inside the camera causing damage. This is why the silica packets are critical here.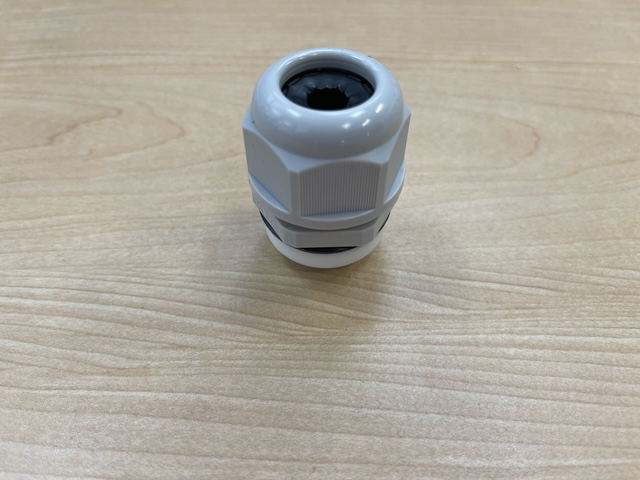 Below demonstrates what a sideways mounted gasket looks like on the R400.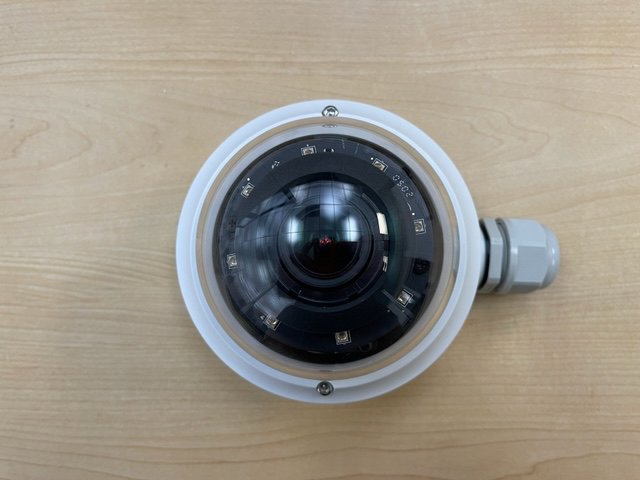 Below demonstrates what a back mounted gasket looks like on the R400. Notice the metal screw seal that prevents water from getting in to the hole that is unused.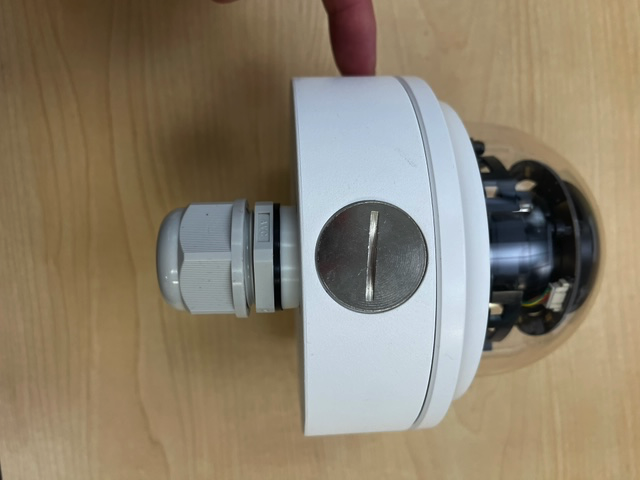 R500/R510
The R500/R510 are naturally waterproof. The hood over the lens provides a natural drip system. There's a rubber O-ring within the lens housing connection that seals off water from getting in as well.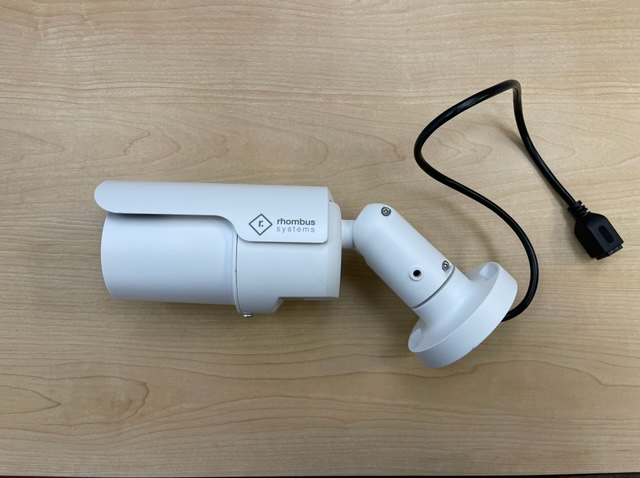 The below picture demonstrates where the pigtail comes out of near the mounting holes.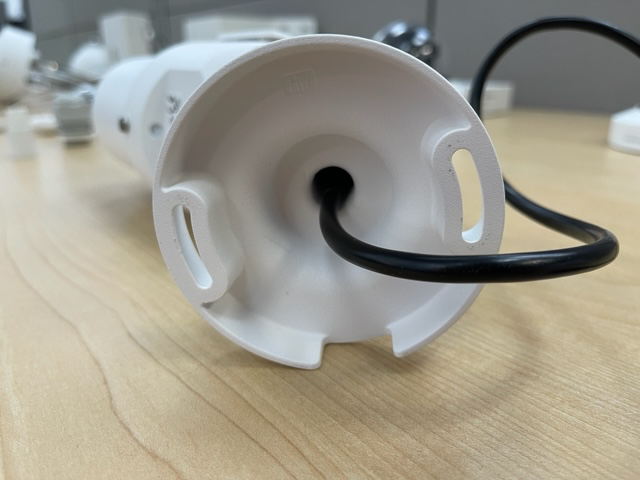 If you have any further questions please reach out to our Rhombus Support at help@rhombus.com. If you would like to talk to a Rhombus Sales Representative please reach out to sales@rhombus.com.