Below is the guide for the AI feature distances for our cameras:
AI Distances Charts
Different Rhombus cameras can identify objects (like people, faces, and license plates) at varying distances.
Below is a table that summarizes the distances (in feet) that our various cameras can detect these objects at. The facial and license plate recognition row is meant to highlight the max distance the particular camera model can perform our automatic license plate and facial recognition. A human looking at the video will likely be able to identify these items at distances a little further.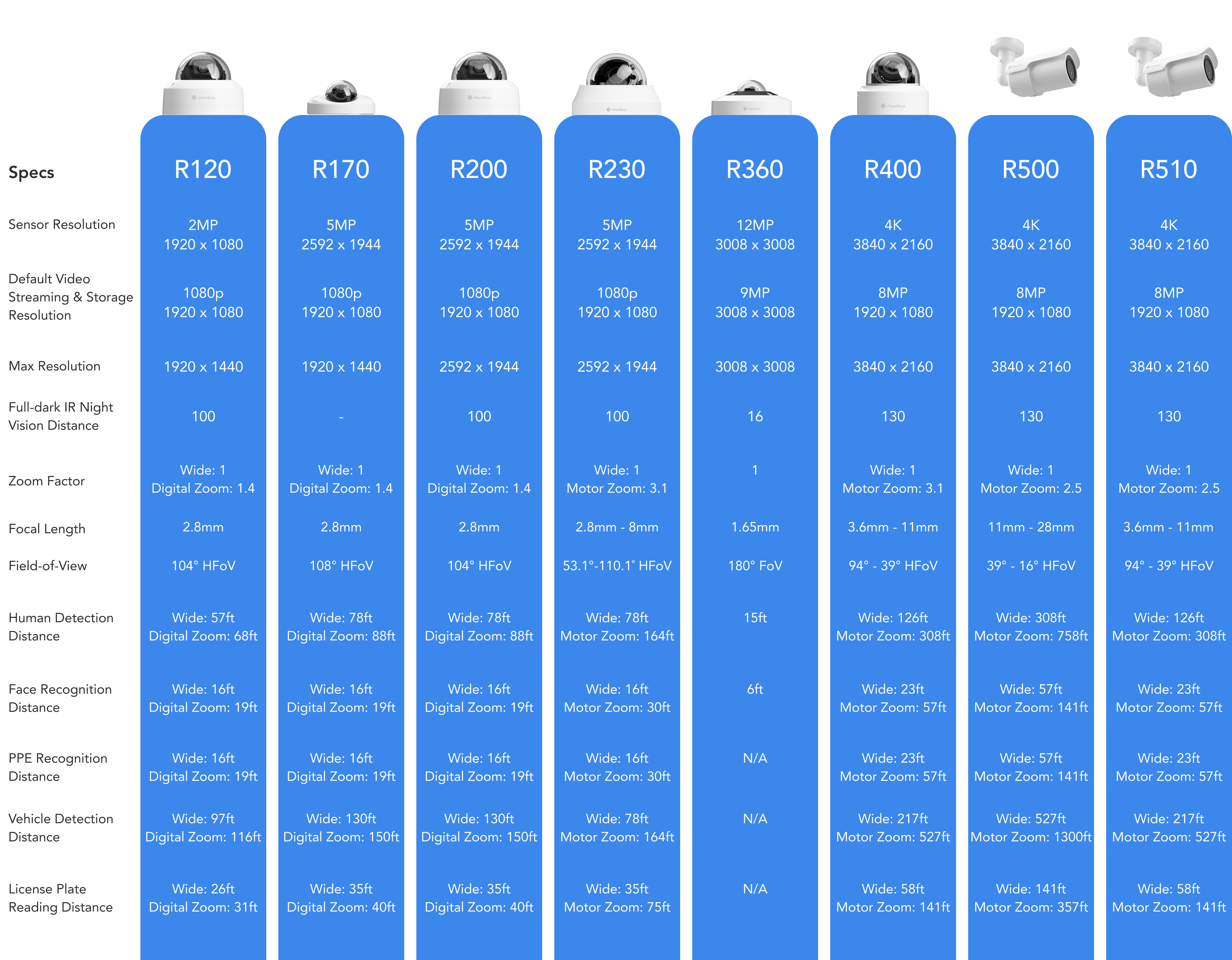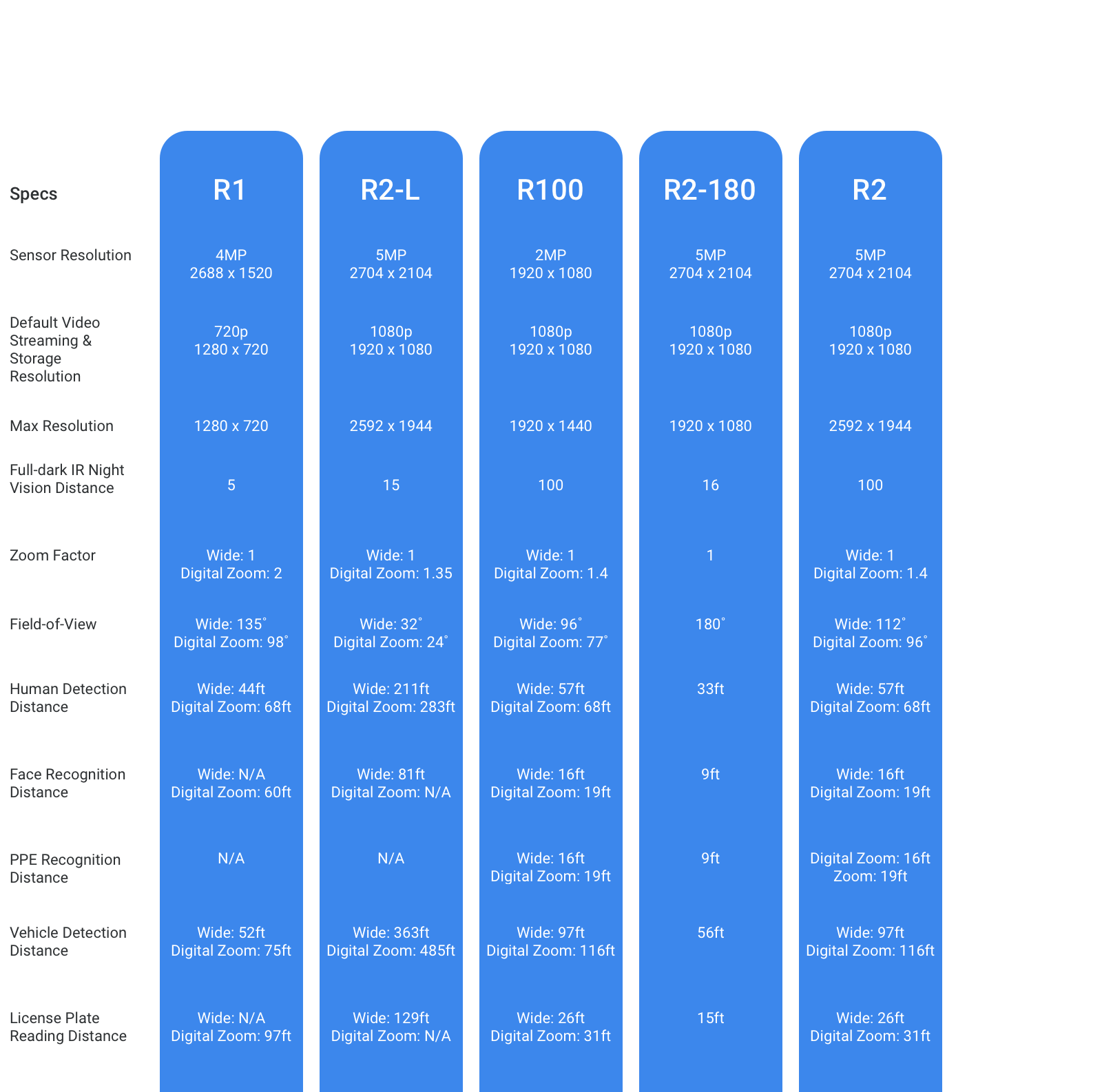 Helpful Links
Below are some helpful links that are commonly tied to this article:
Have more questions? Contact Rhombus Support at +1 (877) 746-6797 option 2 or support@rhombus.com.
Interested in learning more? Contact Rhombus Sales at +1 (877) 746-6797 option 1 or sales@rhombus.com.