Integration Key
PagerDuty allows you to create API credentials for authentication.
Click Configuration and Services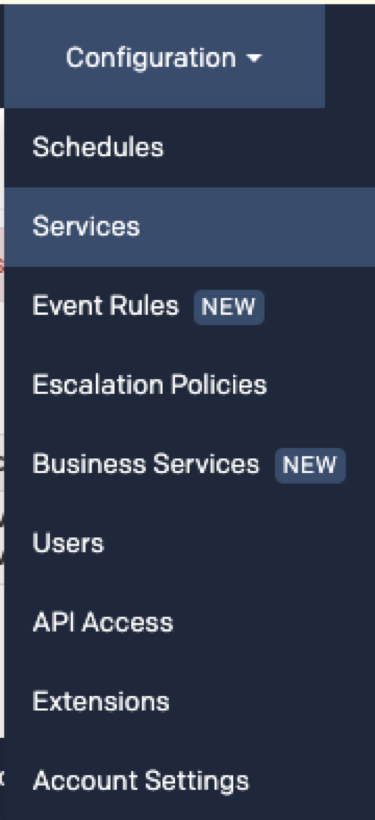 Click "New Service" in the upper right
Fill out the General and Integration Settings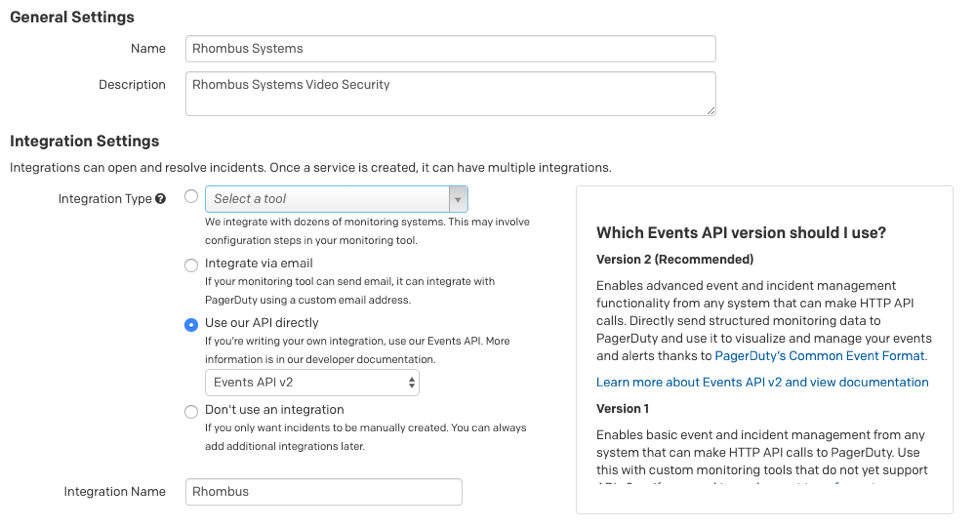 Fill out your own preferences for Incident Settings and Incident Behavior
Click "Add Service" at the bottom
Click on the "Integrations" tab under the Service Details to get the "Integration Key"
Copy the "Integration Key" into the Rhombus Systems console
If you have any further questions please reach out to our Rhombus Support at help@rhombus.com. If you would like to talk to a Rhombus Sales Representative please reach out to sales@rhombus.com.