In this article, we will go over how to set up and use Slack notifications for Rhombus.
How to set up Slack integration
1. To enable the Slack integration organization-wide. Please follow the path below.
Rhombus Web Console > Settings > Third Party Integrations > Incident Management > Slack 
2. Next, toggle the slider to turn the integration on and click the 'Add to Slack' button.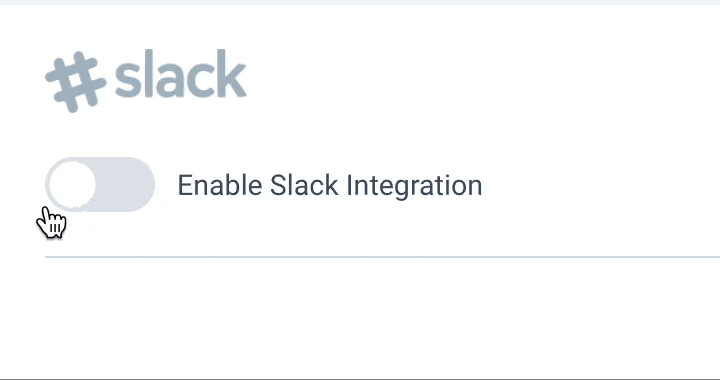 3. After clicking the 'Add to Slack' button you will be prompted to select what channel notifications should be posted to.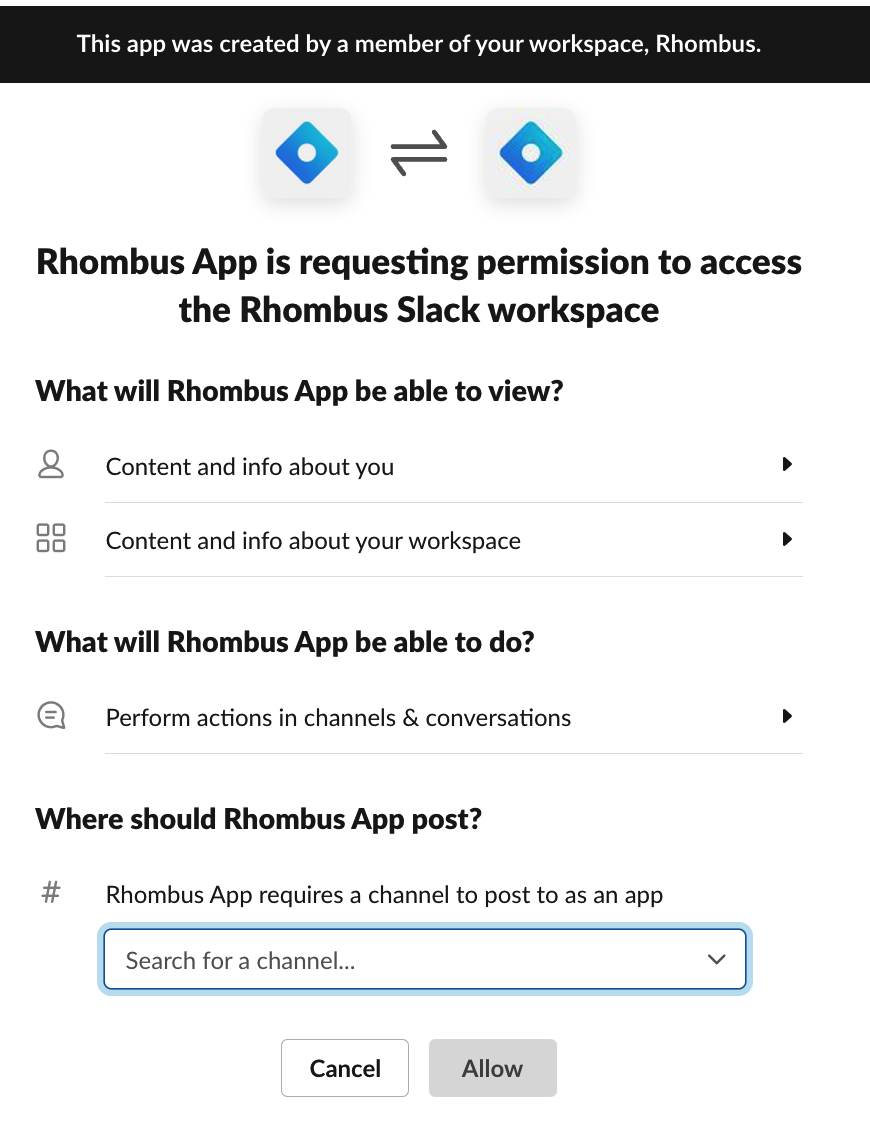 4. After allowing the Slack integration you will have two toggle options: 'Send all Alert notifications to the (specified Slack) channel' and 'Allow users to receive personalized Alerts in Slack'.
5. To add your Slack individually please go to:
Rhombus Console > Top right hand corner > Click on initials > Profile
6. There you will have the option to click on the 'Add Slack' option.
7. After allowing the integration you can now set up notifications for your user profile by going to 'Manage Notifications' in the settings section. You will be able to see the Slack option in the user-specified notifications area.

How to deactivate Slack integration
To deactivate Slack organization-wide go to the Slack options in the Third Party Integrations page and un-select 'Enable Slack Integration'. To deactivate for the user level go to your user profile and click 'deactivate'.
Helpful Links
Contact Support or Sales
Have more questions? Contact Rhombus Support at +1 (877) 746-6797 option 2 or support@rhombus.com.
Interested in learning more? Contact Rhombus Sales at +1 (877) 746-6797 option 1 or sales@rhombus.com.