Instance Url
This can be found in the address bar of the browser when using ServiceNow and is typically of the format https://XXXXXXX.service-now.com/

Service User
ServiceNow requires a service user to be created for generating API credentials.
1. Click Users on the left.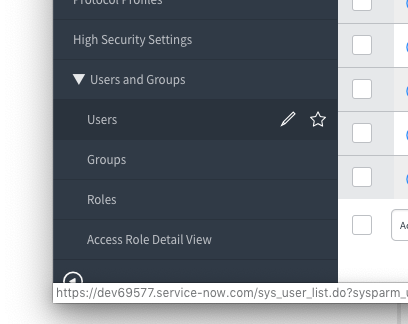 2. Click New to create a new user

3. Specify a Username and Password for this account. Remember both as you will need to input these value into the Rhombus Console. Make sure "Web service access only" is checked.

If you have any further questions please reach out to our Rhombus Support at help@rhombus.com. If you would like to talk to a Rhombus Sales Representative please reach out to sales@rhombus.com.