Topics included in this article:
Adding a User
To add a user, simply go to Settings -> Users and select "Add User":





Settings are accessed by clicking on the gear icon next to your initials in the top right corner of the web console.
Once a new user is created, they will automatically be emailed with instructions on how to create an account.
Once a user is created, you can assign roles to them.
You can also plug into your existing SSO provider for authentication and even setup automatic user provisioning and de-provisioning by setting up SCIM.
Deleting a User
To delete a user, click on Settings -> User Management -> Employees:





Here you will see a table where the row entries correspond to users with access to your company. Find the user you want to delete, and simply on the X at the far right to delete the user entry.
Adding a Partner
Go to Settings -> User Management -> Partners:





Next, click the 'Add Certified Partner' button on the far right

In the popup, enter the partners org name, assign them a role, and set an expiration date (optional)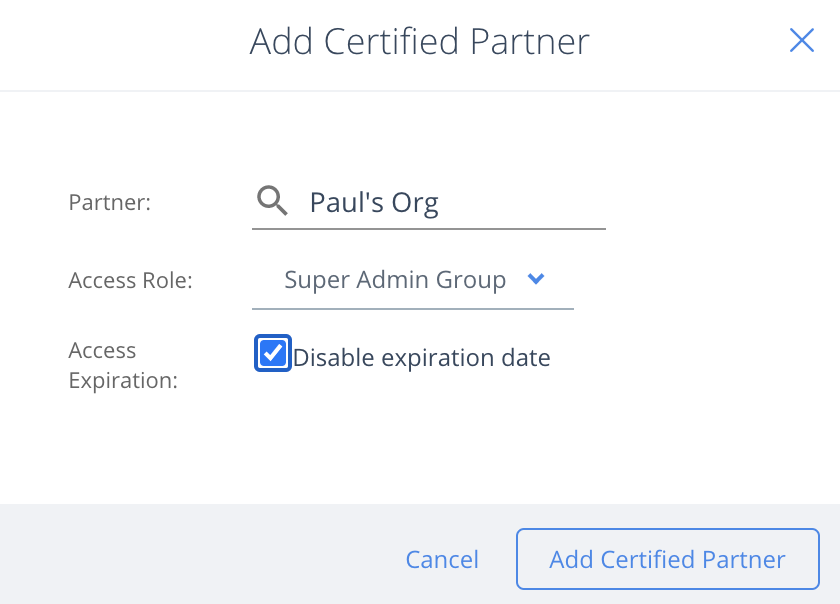 Note: If the partner does not exist you can select the 'Third-Party Partner' and add them that way. After you add a partner this way, clicking on the the partner's name will bring up a shareable link you can send to the partner. They will be able to access your account this way.
Terminate a Partner
Similar to Deleting a User above, go to Settings -> User Management -> Partners:





Click the 'Terminate' button next to your partner name: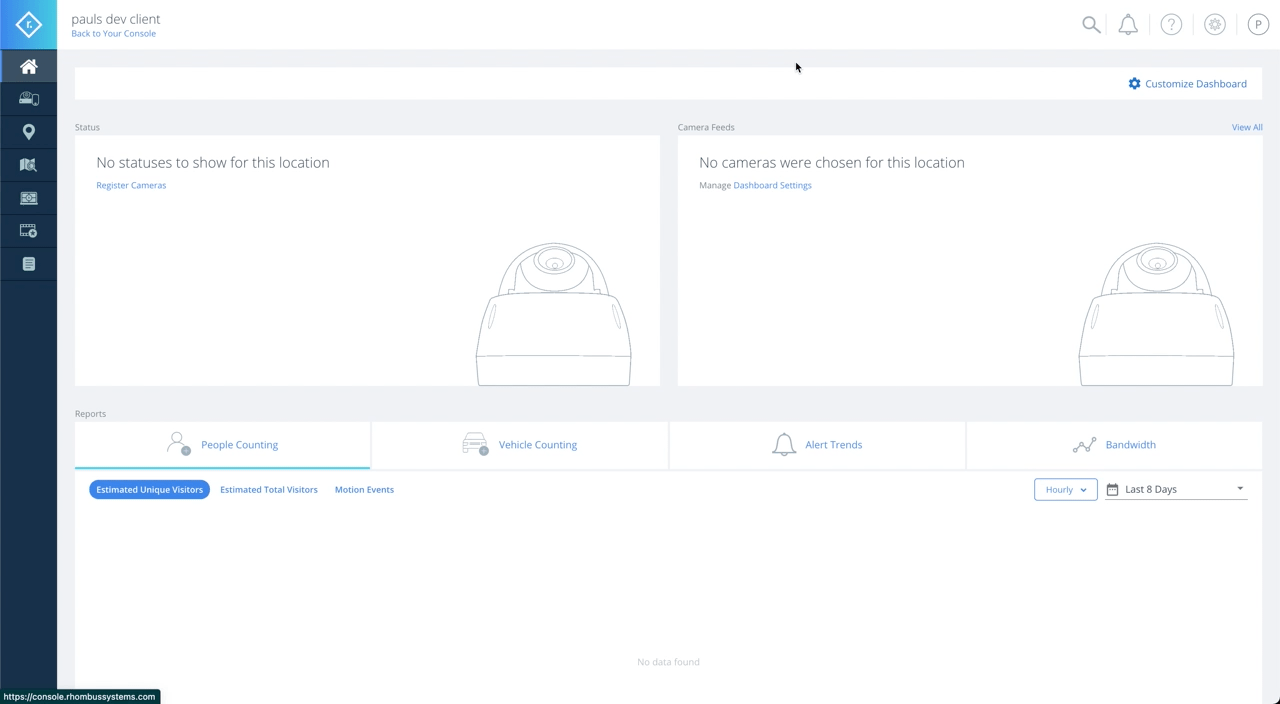 Reinstate a Partner
The partner can be reinstated from that same page by clicking the reinstate button (circled in black):

Deleting a Partner
To completely remove the partner from the account, click the 'X' at the end of the row from the above picture. A popup(below) will appear, and you will be prompted to confirm the partner deletion. Beware this is a permanent action.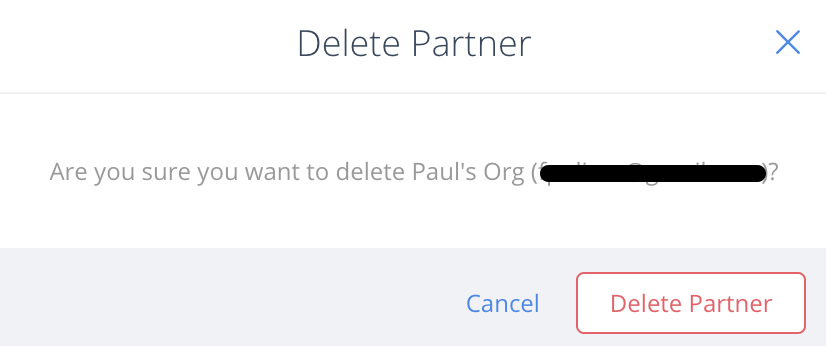 If you have any further questions please reach out to our Rhombus Support at help@rhombus.com. If you would like to talk to a Rhombus Sales Representative please reach out to sales@rhombus.com.