Topics included in this article:
Note that User-based Alert Notifications are highly dependent on Alert Policies. If you have not configured those yet, then we highly encourage you to go through this article first.
Setting personal notifications preferences is simple. Simply login to the web and click on your initials in the upper right-hand corner.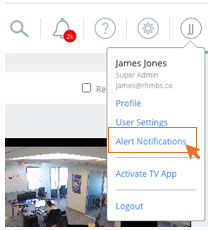 Next, choose which types of alerts you want notifications for and during which times of day. This allows you to receive alerts only during the times of day you want to respond to them. You will also be asked to select which methods you would prefer to receive alerts notifications through: Email, Text Message, and Push Notification through the Mobile App.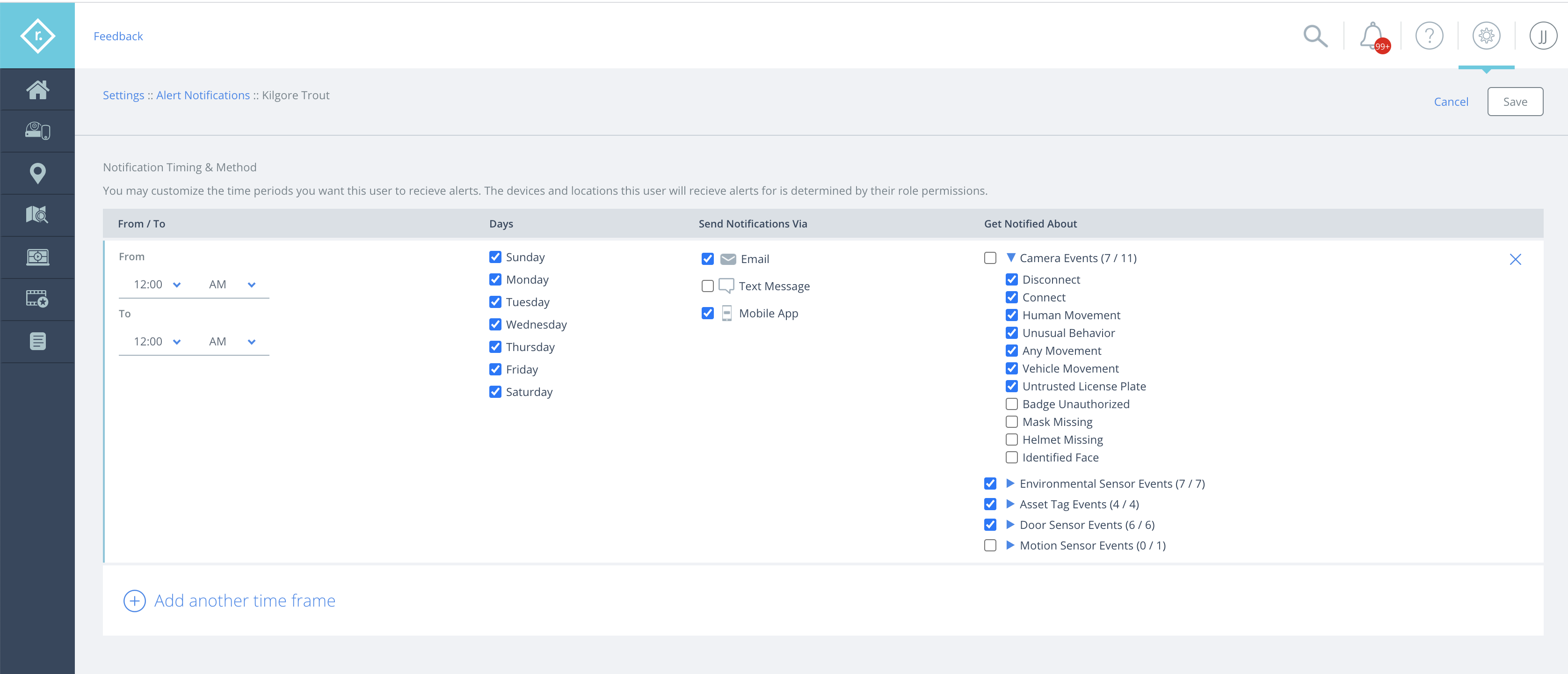 See below for how administrators can customize notifications for everyone in the organization.
Setting up User Alert Notifications (for Admins)
As an administrator, you can customize when certain employees should receive notifications. Go into Settings -> Alert Notifications and choose the person who you want to configure notifications for. You'll be presented a screen similar to the Alert Notifications page in your User settings.
To learn more about the different types of alert notifications, click here.
If you have any further questions please reach out to our Rhombus Support at help@rhombus.com. If you would like to talk to a Rhombus Sales Representative please reach out to sales@rhombus.com.