In this article we will go over the wave to unlock feature for access control:
What is Wave to Unlock?
Wave to unlock is a touchless form of access control, allowing users to badge in without having to authenticate directly with a mobile or physical creditial such as a proximity card or key fob. Wave to Unlock allows users to wave their hand in front of the Rhombus Credential readers ( the DR40 and DR20) to authenticate with their assigned mobile credentials without having to open the Rhombus Key App or even unlock their phone.
How to enable in the console
Wave to Unlock can be enabled in the console by any user with the appropriate permission. To enable it go to Devices -> Access Control Doors -> "Door_name" -> Settings -> Wave to Unlock. From there, enable the switch and click on "Save". Every time a user uses Wave to Unlock to badge in, it will create an index point in the camera time line and label it as " Badge Authorized Event", "Door Unlocked" and "Remote Unlock". If you want those index points to show up in the timeline, don't forget to enable them by clicking on "Events(Manage)" at the bottom left corner of the screen.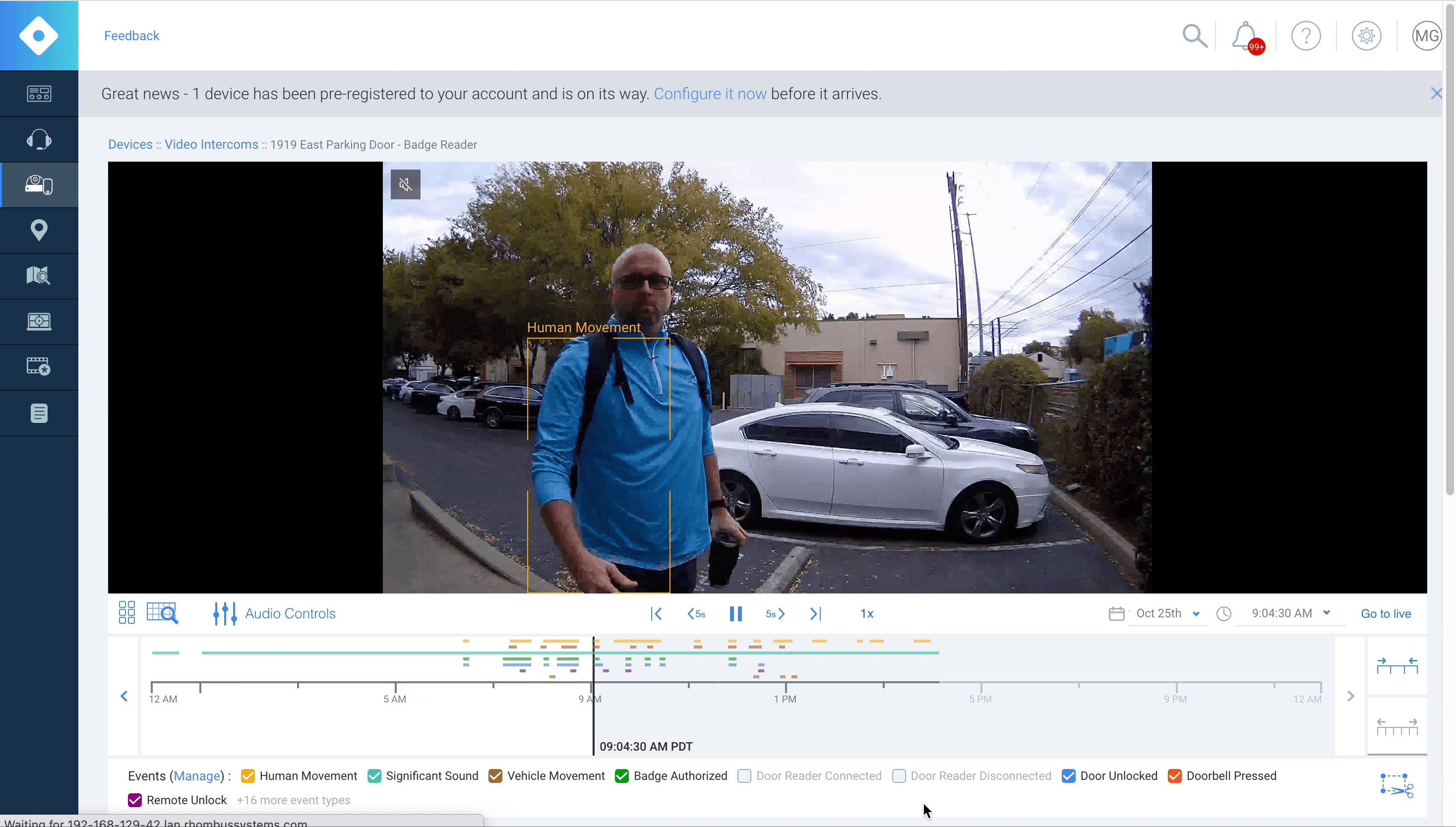 Compatibility and range
Wave to Unlock works using Bluetooth technology and its range is configurable in the console from close to medium to long. The difference in range is based on signal strength and varies by device. To change the range go to the Settings tab of the Access Control Door page or Video Intercom page and click " Save".
Note: Wave to unlock will be available for Android and IOS users.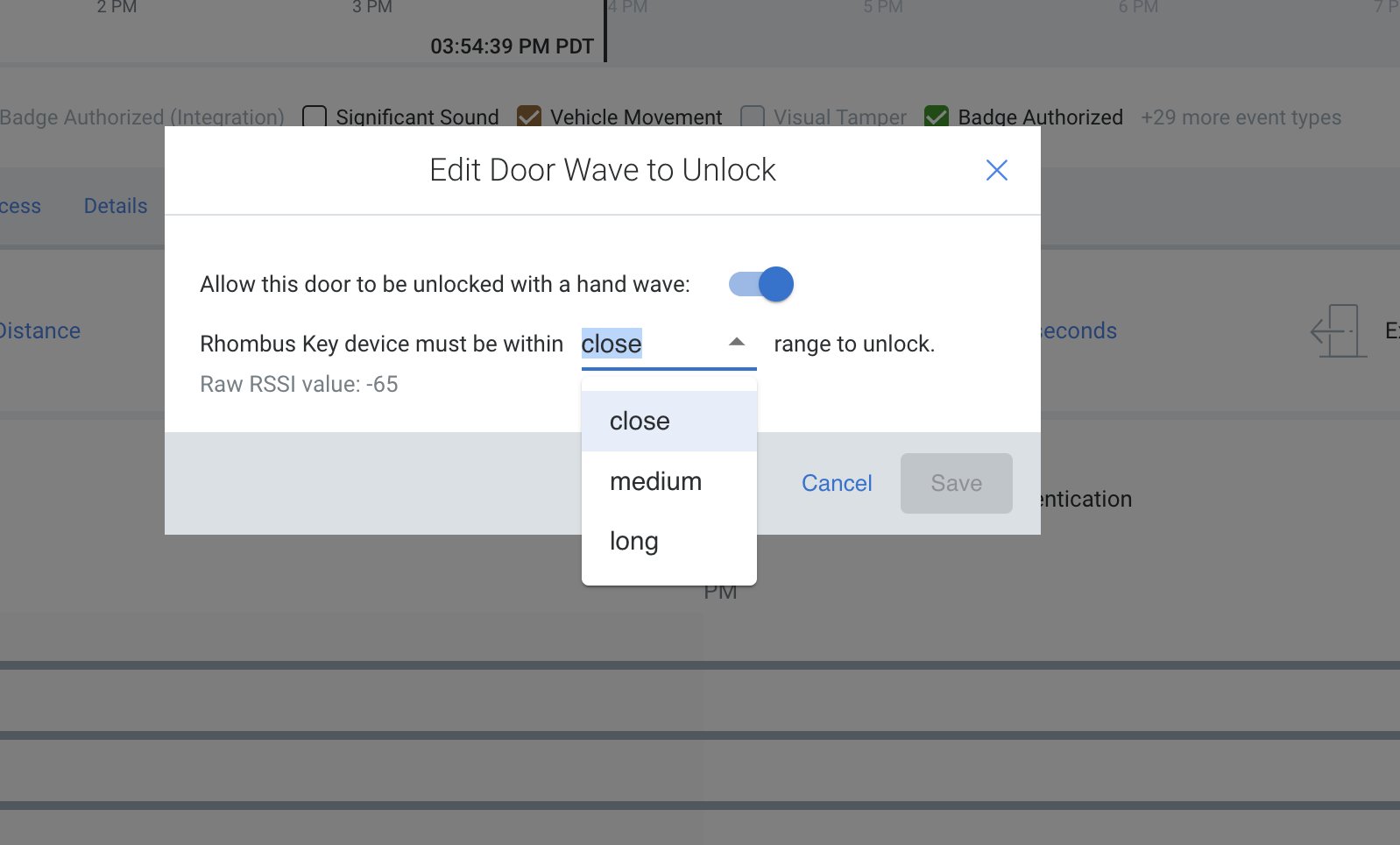 Contact Support or Sales
Have more questions? Contact Rhombus Support at +1 (877) 746-6797 option 2 or support@rhombus.com.
Interested in learning more? Contact Rhombus Sales at +1 (877) 746-6797 option 1 or sales@rhombus.com.