If you want to watch multiple video feeds at one time, then you will want to setup a Video Wall.  From the left navigation, simply choose "Video Walls" and then "Add Video Wall".

From there, you'll be placed on the main Video Wall configuration page.  You can decide which cameras to add, what type of grid you want, and if you select more cameras than feeds, how often you want them to rotate.  Once you've configured a wall to your liking, simply click "Save" and this preset wall will be saved for you and everyone else for fast access. 
Please note that if another user tries to access this wall, but does not have access to all cameras (see role-based access for more info), they will only be able to view the cameras they have access to.  If they do not have permission to any of the cameras, this Video Wall will not show up as one of the cameras they have access to.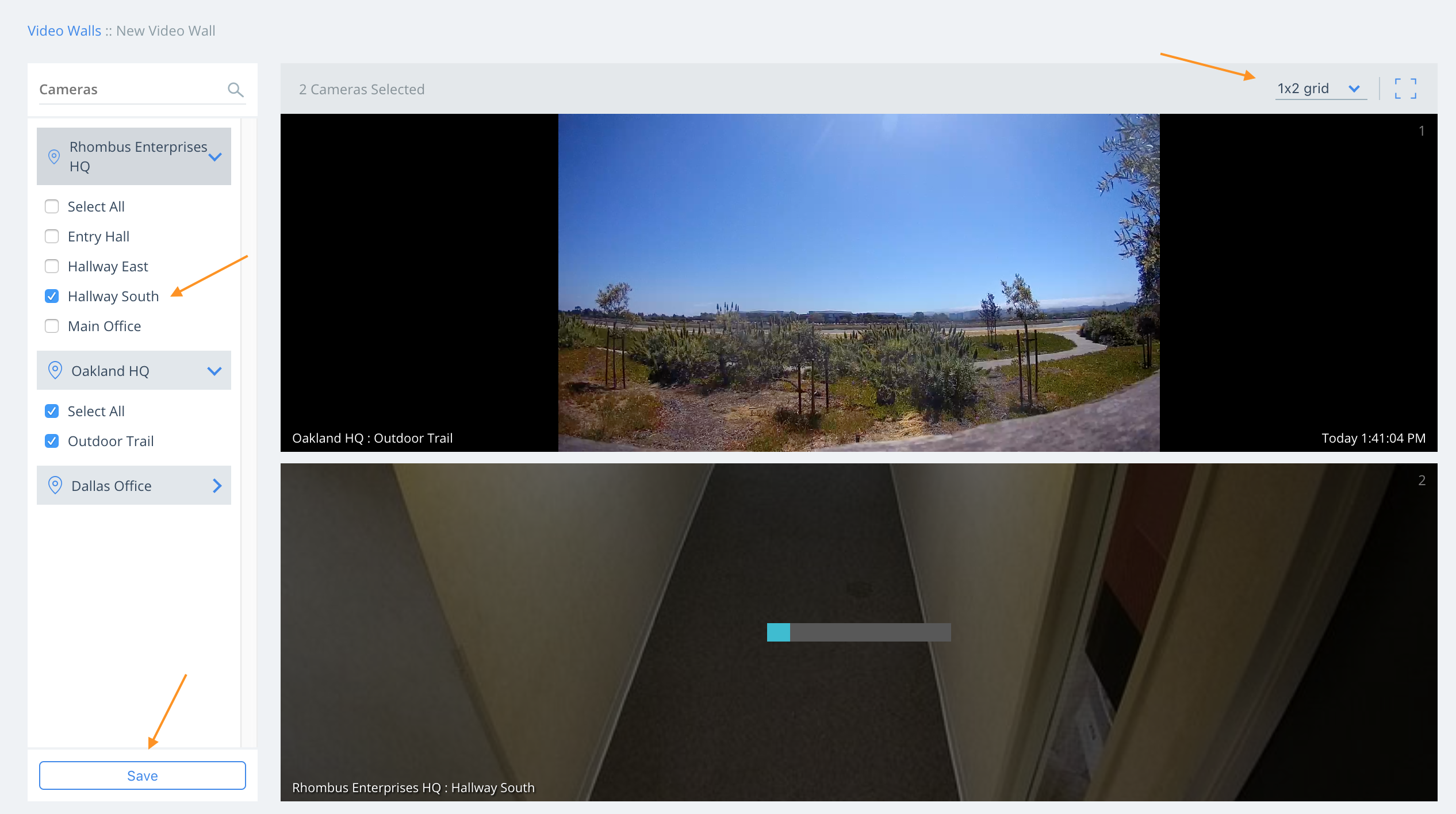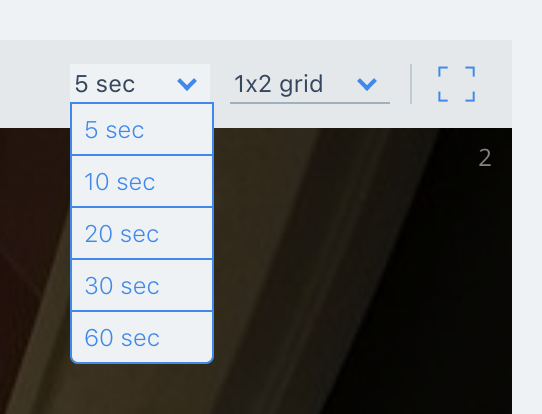 Auto-Rotate Based on Motion
If you have more videos than tiles, you can select the option to "Update Based on Motion".  When selected, the video feeds with motion will automatically be shown in the wall.

Private vs Public Video Walls
You can decide if only you can see a Video Wall or if it should be accessible to all other users within Rhombus.  If you make it Private, then only you can see this Video Wall.  If you make it available to other users, then others can see it, but they cannot edit it.  They can make a copy of it into their account if they want so that they can edit/change their own version.