Often times in organizations you need control which users have access to certain content.  Perhaps you have a lobby camera that you want your receptionist to have access to, or you have a set of cameras that certain teachers should be able to access, but those users should not be able to access other cameras in the organization.
For this reason, we have the concept of roles for every users in your organization.  Every role is given a set of permissions as well as access to certain cameras.  At any time, you can switch what role a particular user has.  
To set up a new role, simply login and go to Settings -> Role Management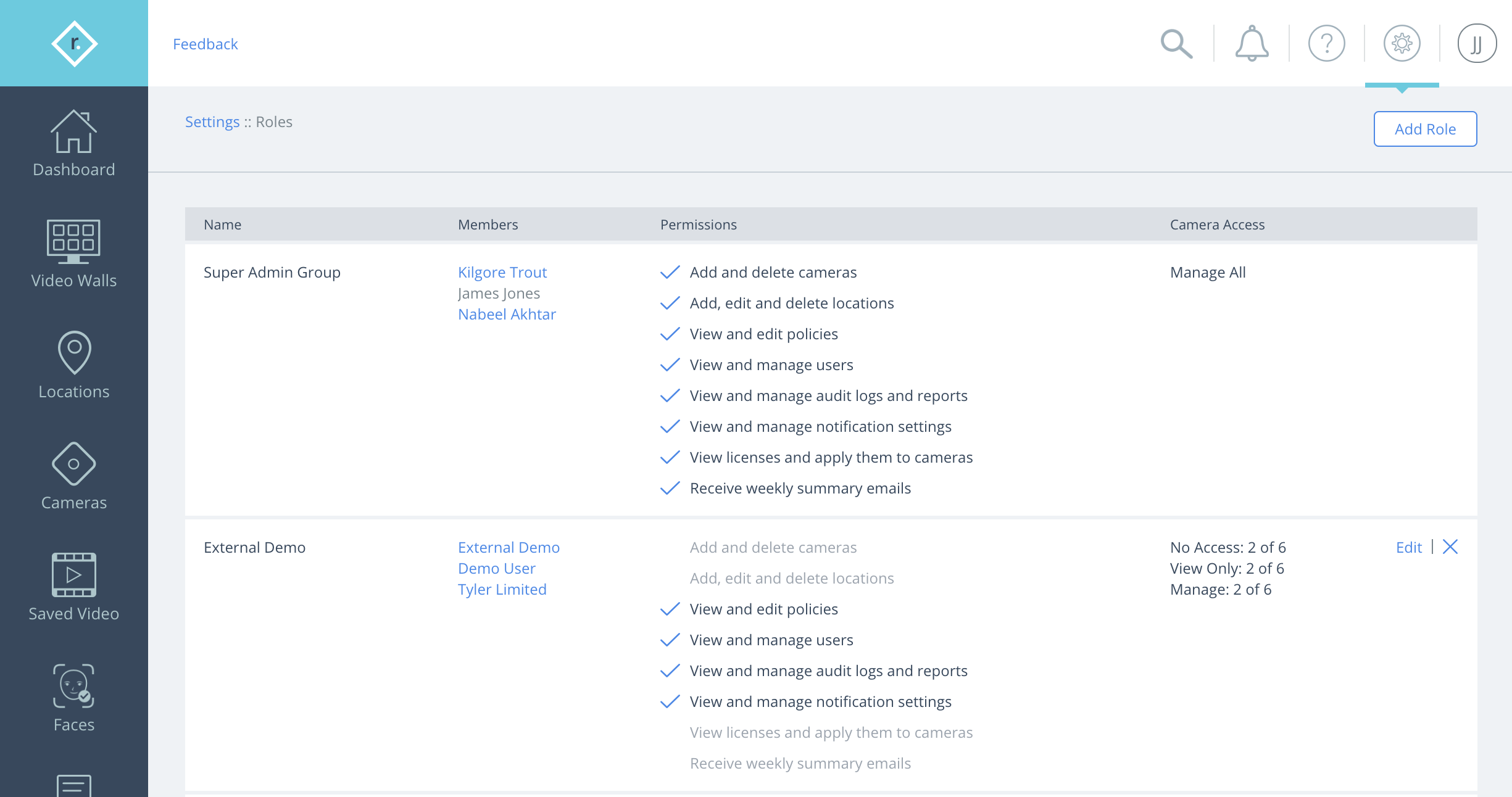 Now select "Add Role" and walk through the quick wizard.  You'll need to name the role, select the permissions and choose which cameras this role has access to.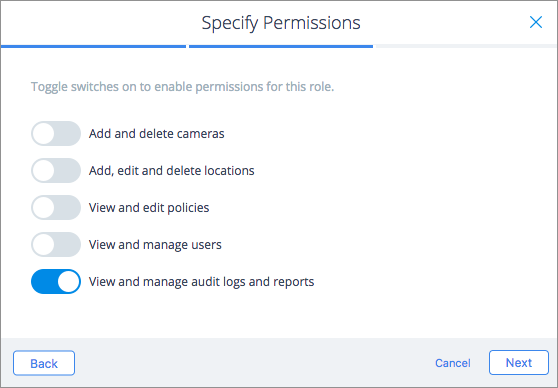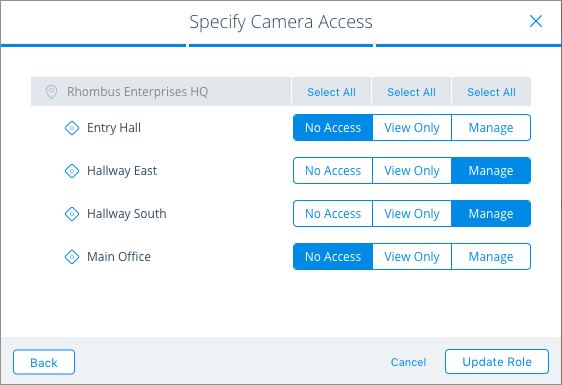 Any camera that a role does not have permission to access, will not show up when a user assigned to that role views the website or mobile app.  Furthermore, that role will not be able to see any alerts or saved clips specific to that camera.  
Once you have created your new role, you can assign any users to it by going to the "User Management" tab and clicking on the role assigned to the user.  You will get a pop-up asking which role you want to assign them to.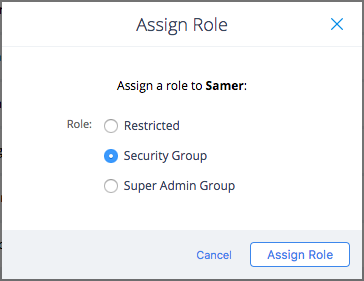 By default, every organization has a "Super Admin" role which is unable to be removed.  This role is allowed to access everything within the account.