In this article, we will go over how to access our Rhombus web console, recommended browsers, and some helpful links to other Rhombus KBA's.
How to log in to your Rhombus Console
There are several ways to log in to the Rhombus console. Below are steps for each log in method available.
Log in from the Welcome Email
When a user account is first created in our Rhombus system, that user will receive a Welcome email (pictured below). Click the 'Create My Account' button in the Welcome email to create a password for your account.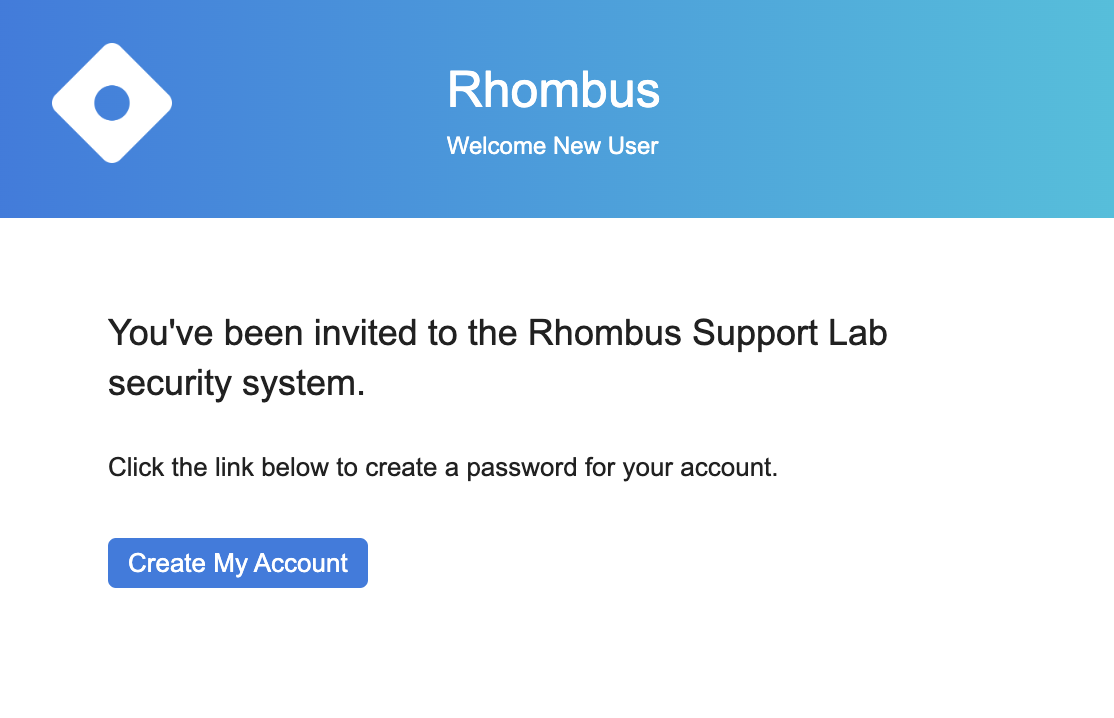 Below is the next screen you will see after clicking the 'Create My Account' button. Enter your desired password, check the box to agree to the Terms and Conditions, and click 'Create Account.'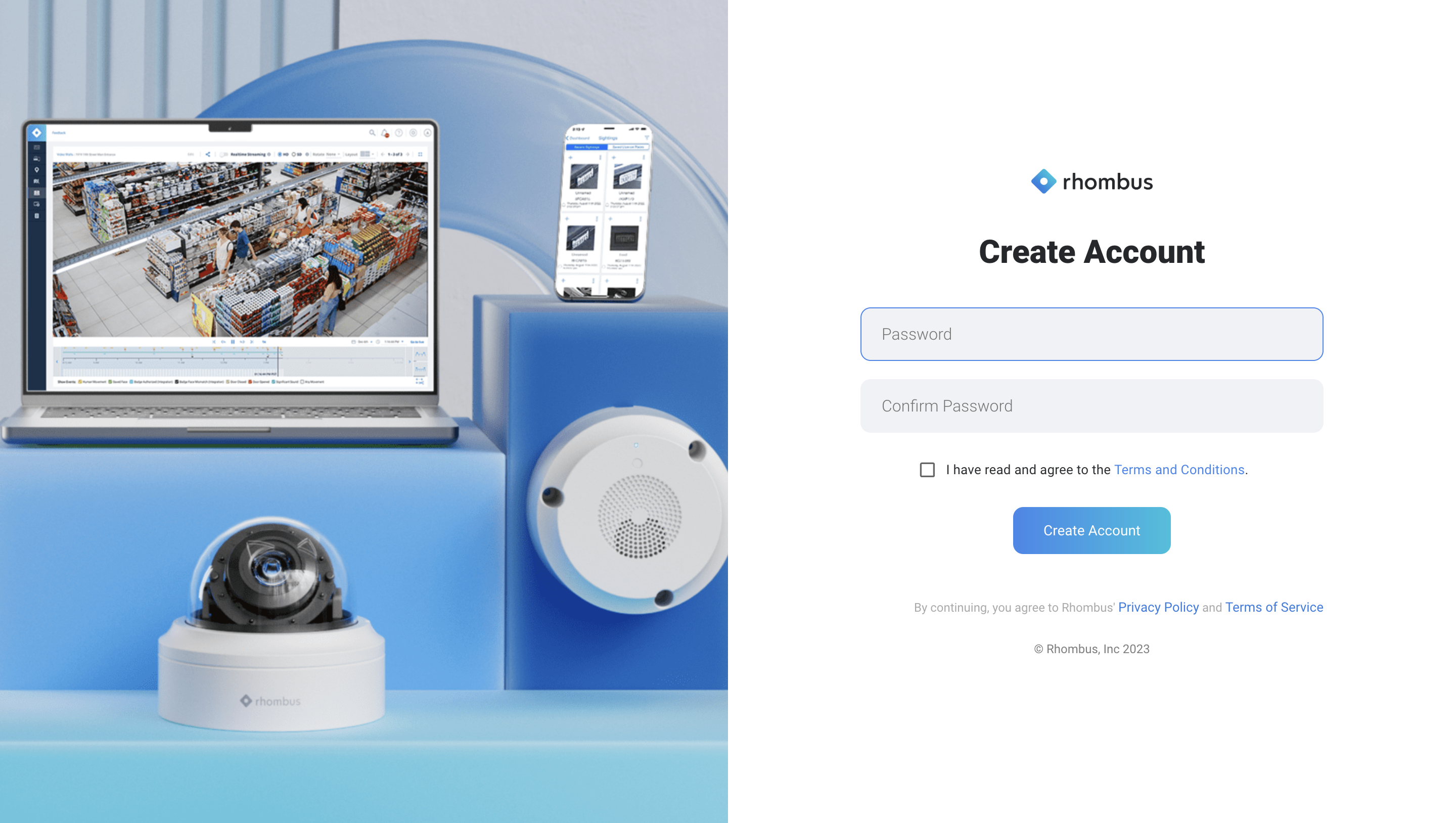 Log in on the Mobile App
Once your account has been created, you can log in on the mobile app. Navigate to your device's app store and download the app titled 'Rhombus Systems.' The first time you open the app, you will need to log in. Enter your email address and click 'Next.' Then enter your password and click 'Sign In.'
Log in from the Rhombus Website
You can log in to the Rhombus Web console by navigating to https://www.rhombus.com/ or https://www.rhombussystems.com/ and then clicking on the 'sign in' button in the top right. Below is a video on how to do this.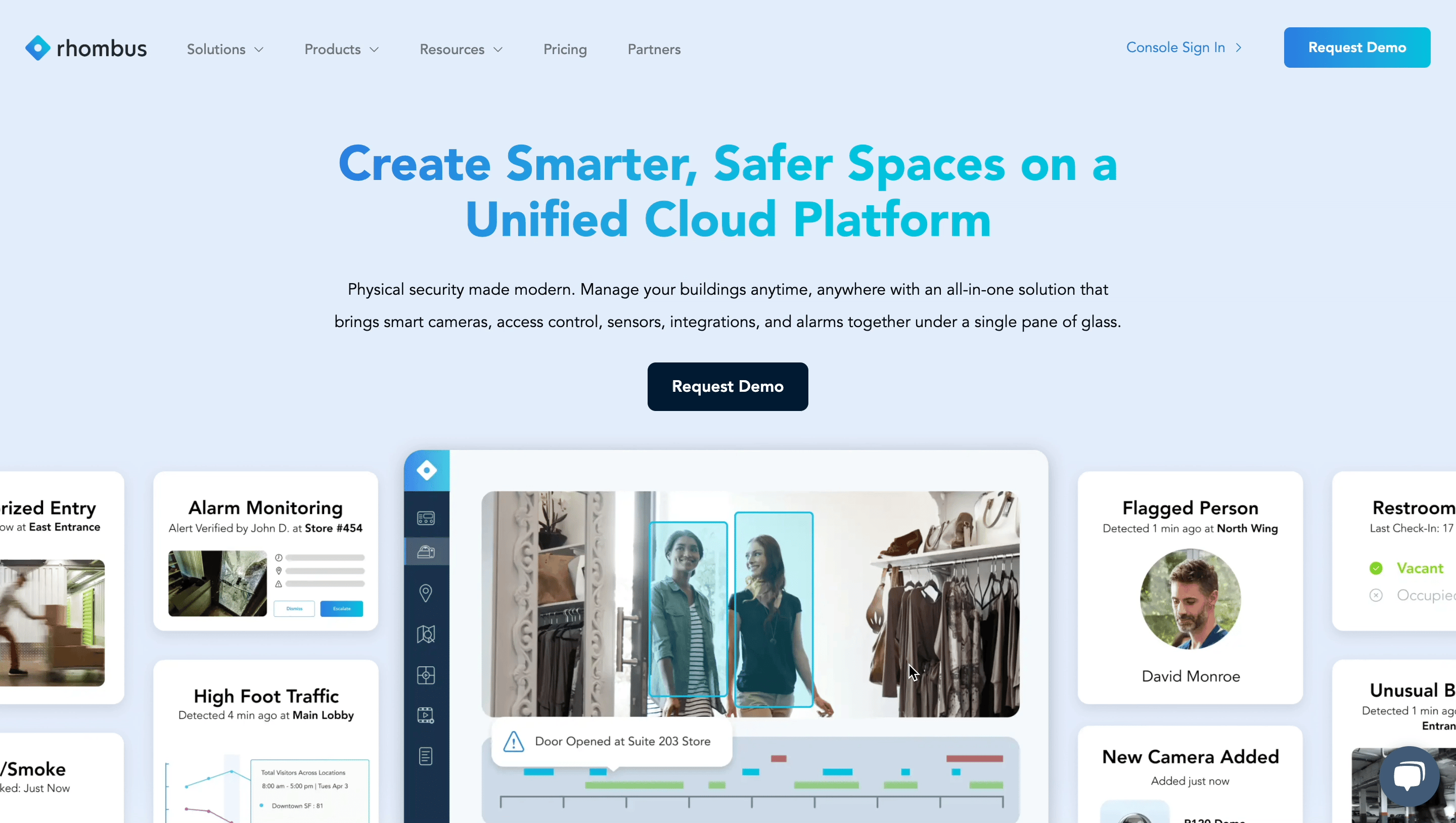 Recommended Browsers
When using our Rhombus Web console we have a recommended list for browsers below:
Helpful Links
Have more questions? Contact Rhombus Support at +1 (877) 746-6797 option 2 or support@rhombus.com.
Interested in learning more? Contact Rhombus Sales at +1 (877) 746-6797 option 1 or sales@rhombus.com.