The amount of footage stored onboard a camera can vary on several different factors.
1. Storage size: Rhombus cameras come with several different onboard storage sizes. The available sizes are listed on our camera specs page. You can find this information on in the Camera Details & Settings box below the player feed.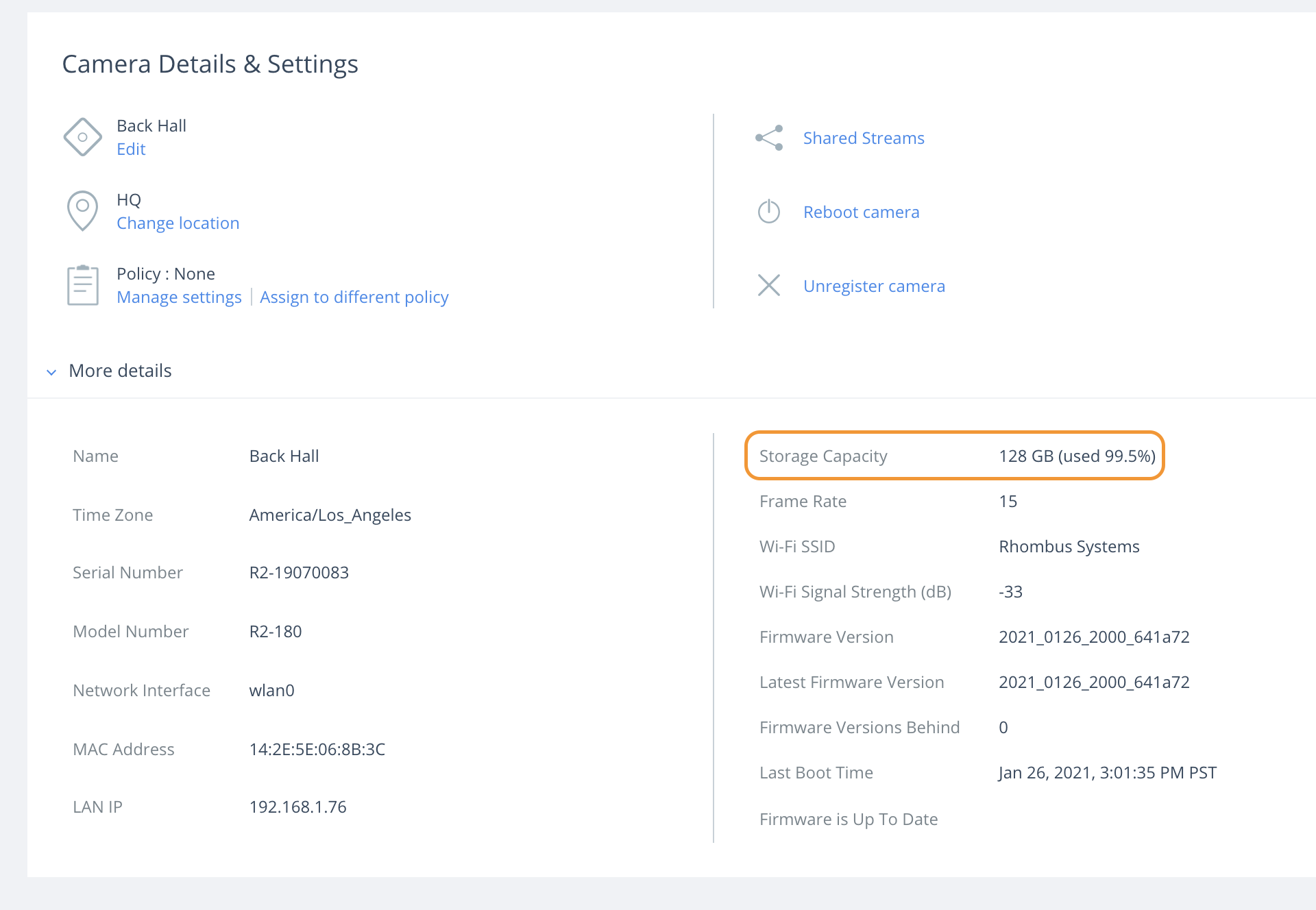 2. Max bitrate: This setting limits the total amount of data that can be stored and uploaded per second from the camera. Image quality is degraded to reduce the size of the footage to meet this requirement. For more information, see camera settings.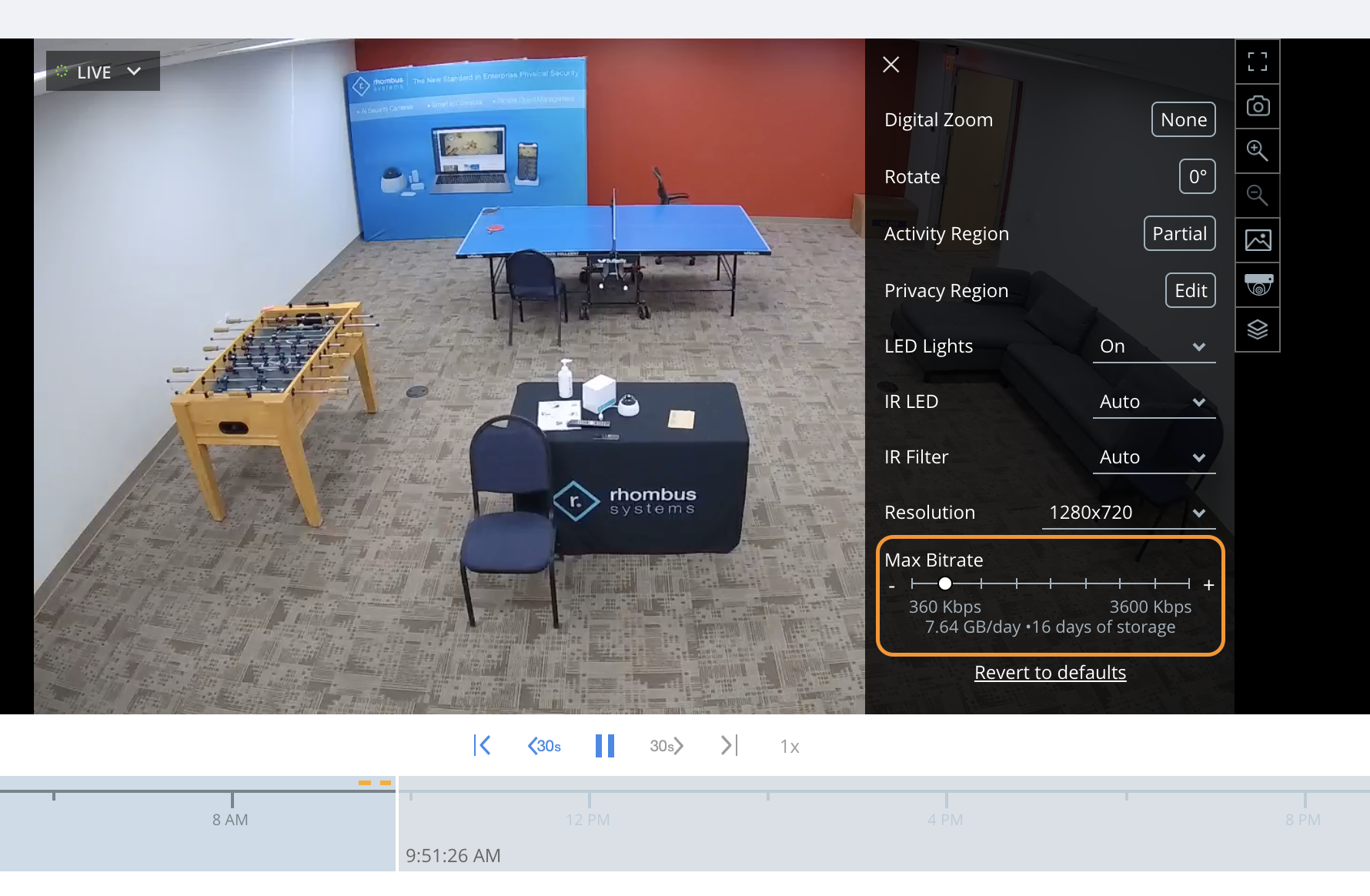 3. Resolution: This is referring to the total amount of pixels that the footage is recorded in. Higher resolutions have more pixels, and require more storage space.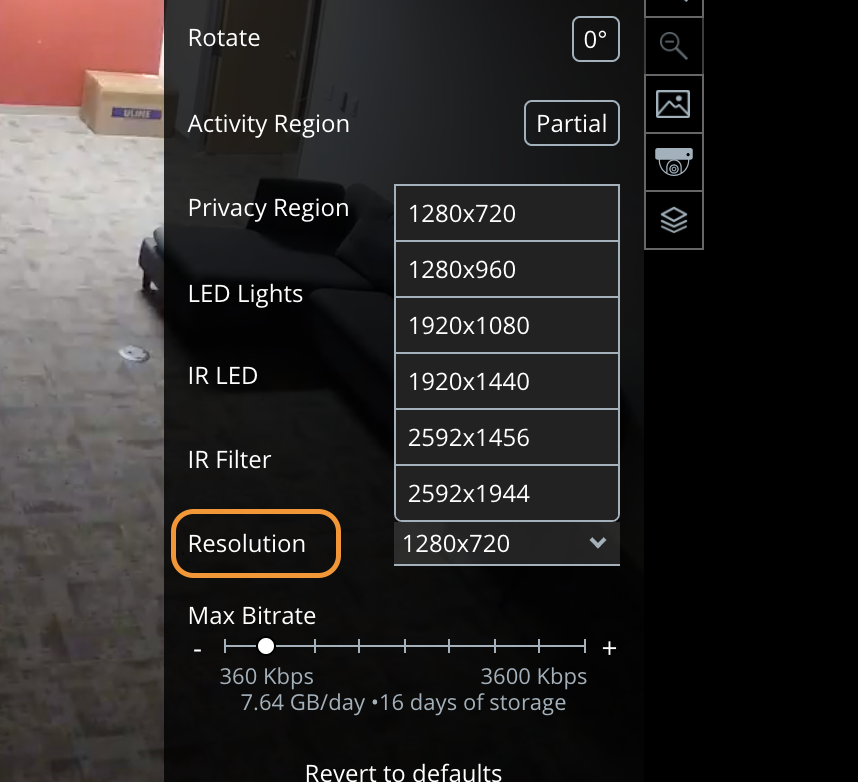 4. Motion: Footage is recorded and then encoded using H264, which compresses the footage based on the amount of motion from frame to frame. Thus, footage with greater amounts of motion will be larger after the compression has been applied.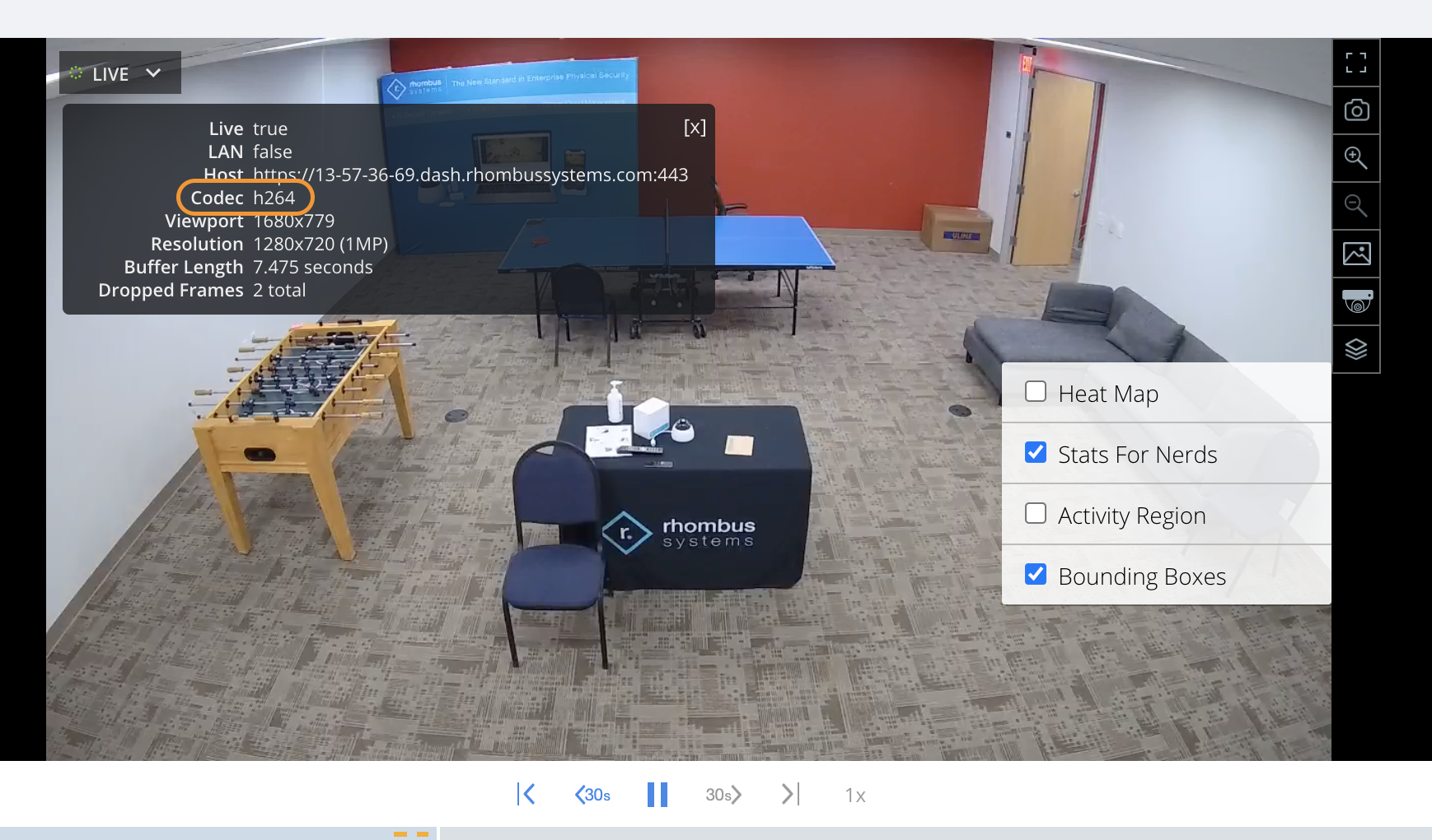 Keeping the above factors in mind, it can be difficult to estimate how many days of footage can be stored on a given camera, without knowing the applied settings and what the camera is looking at. Also, if a camera is processing more movement, either human, vehicle or any, it will take up more space than a camera that does not have as much movement on it. This reduces the number of days that the camera will be able to store.
Have more questions? Contact Rhombus Support at +1 (877) 746-6797 option 2 or support@rhombus.com.
Interested in learning more? Contact Rhombus Sales at +1 (877) 746-6797 option 1 or sales@rhombus.com.