In this article, we will discuss the different viewing modes on the R360
Warning: Recommended Browsers
When using our Rhombus Web console we have a recommended list for browsers below:
Immersive View
In immersive view, the user can pan around and zoom through the entire view of the camera. Click and drag the screen to change the viewing angle. This is the default view for most browsers.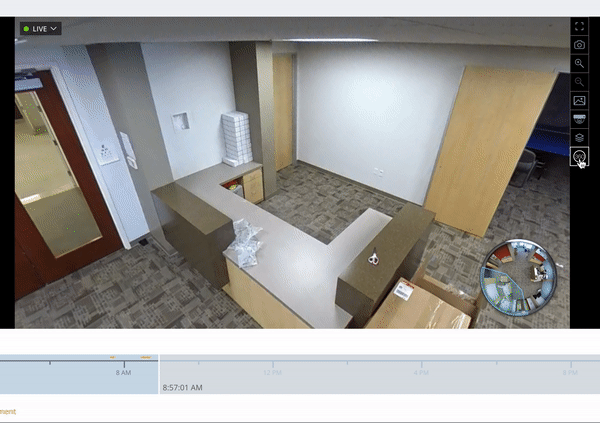 Fisheye View
This mode allows all angles to be viewed at the same time.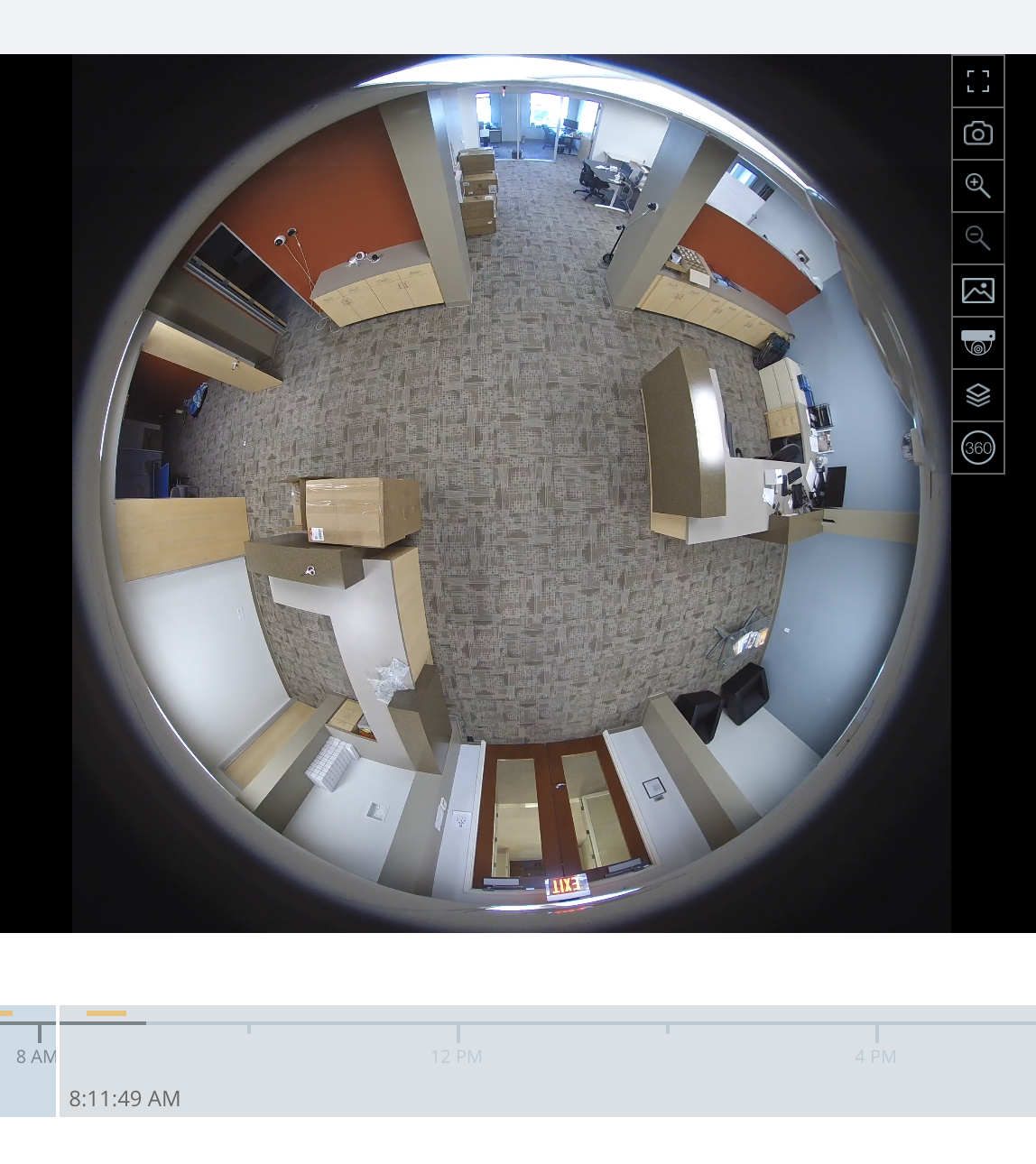 Tile View
The 360 camera can display multiple different views at the same time, called 'tiles'. The camera can be configured to have up to six different tile views.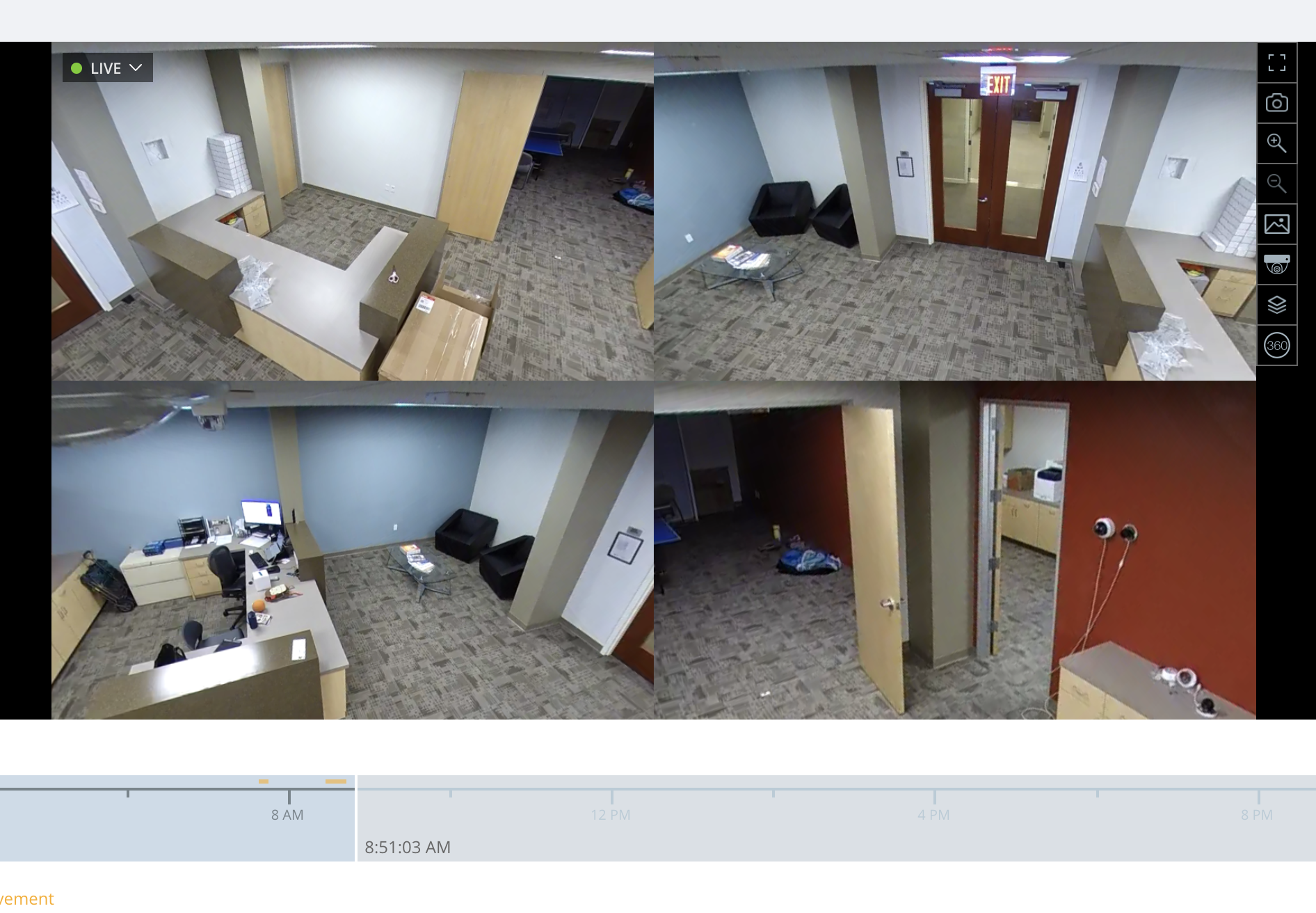 To configure the tile view, first click on the camera settings button and select "Manage Tile View".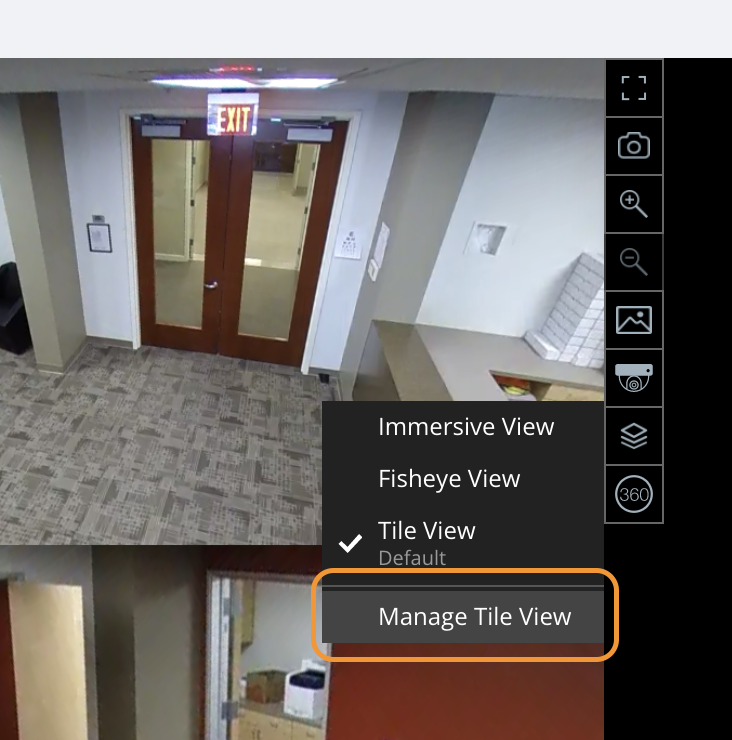 A popup will appear displaying an immersive view and the current tiles below. Click and drag to adjust the new tile view and then click, "Add Tile". Tiles can also be easily removed by clicking the 'x' in the top right corner.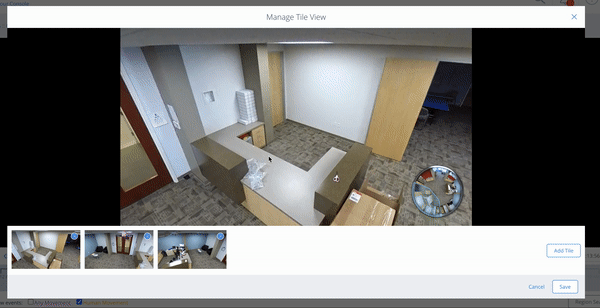 To adjust the default view of the camera, open the camera settings tab and click the "360 Default View" button. A drop down menu will show up with the available options.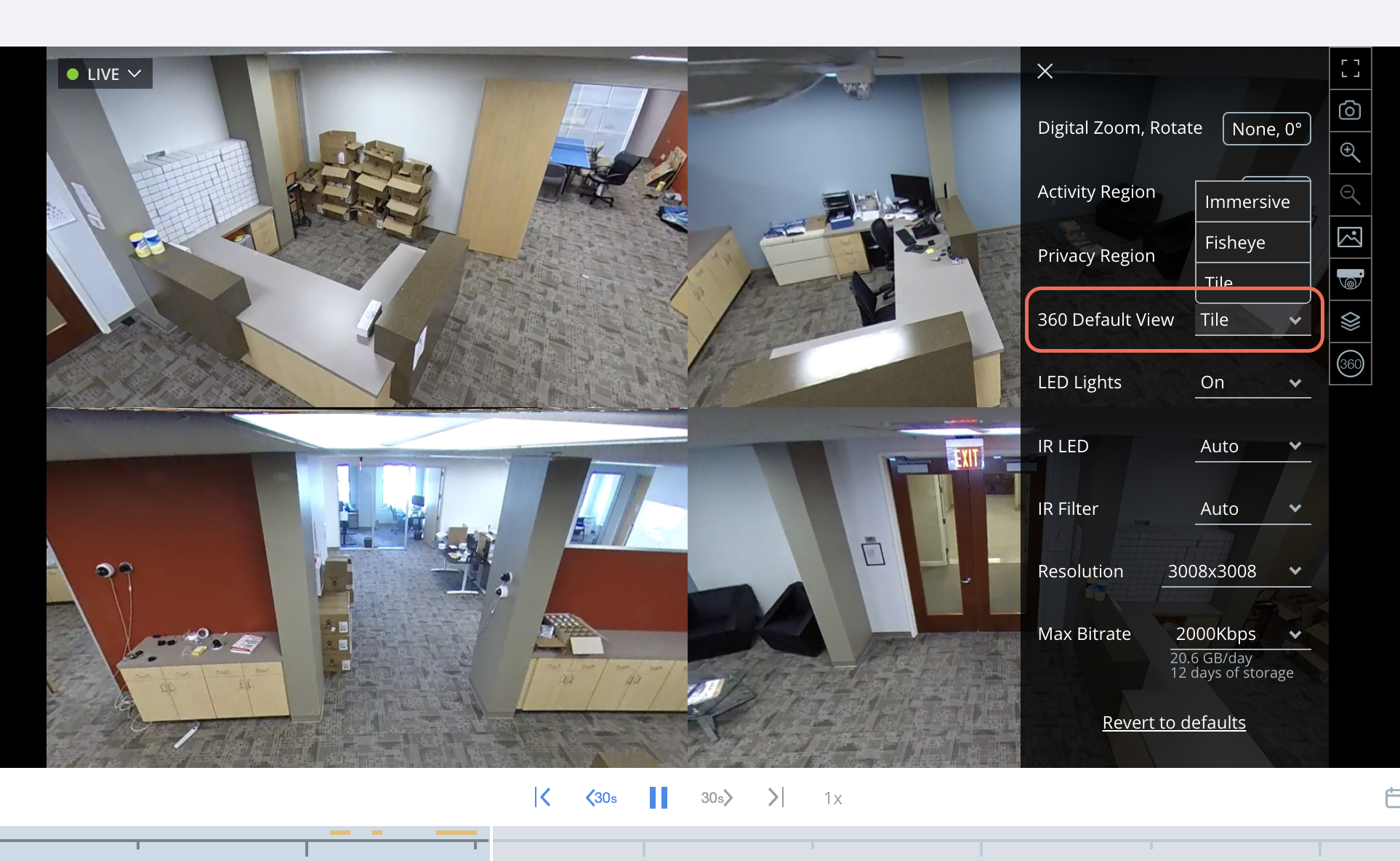 180 View
The 180 mode provides a great viewing experience when the R360 is mounted on a sideways on a wall. This mode is only available when "Sideways/Wall" Mount Orientation is selected. Once the correct mounting orientation is selected you can then activate the 180 View: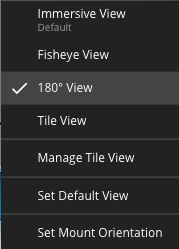 Below is immersive view (before):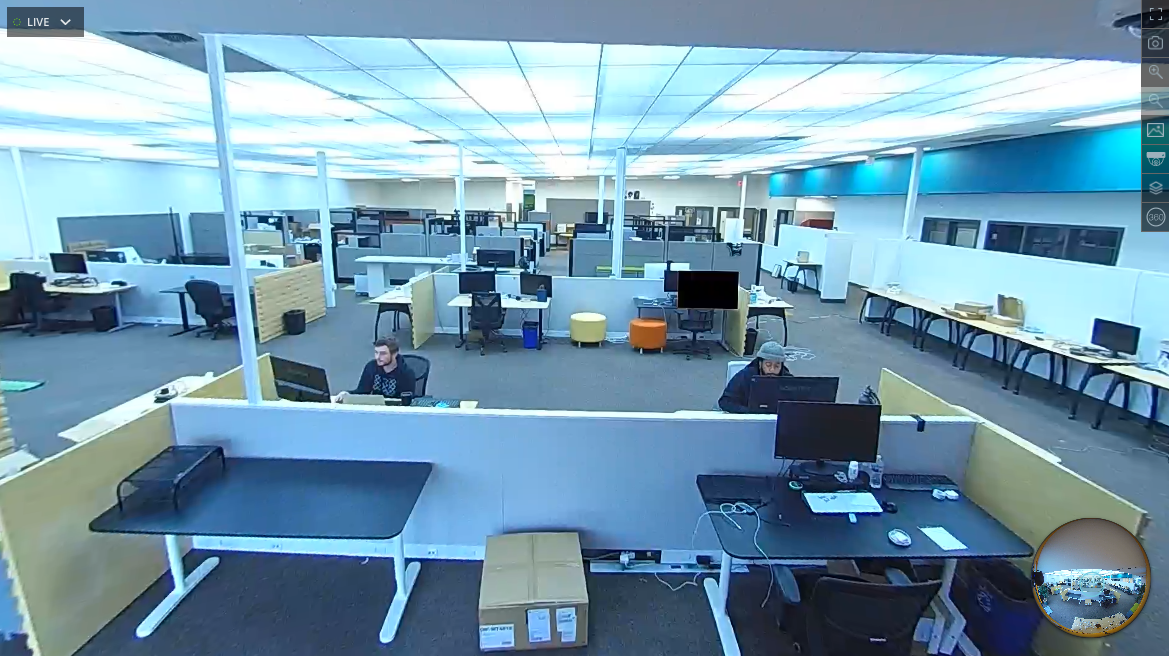 Below is 180 View (after):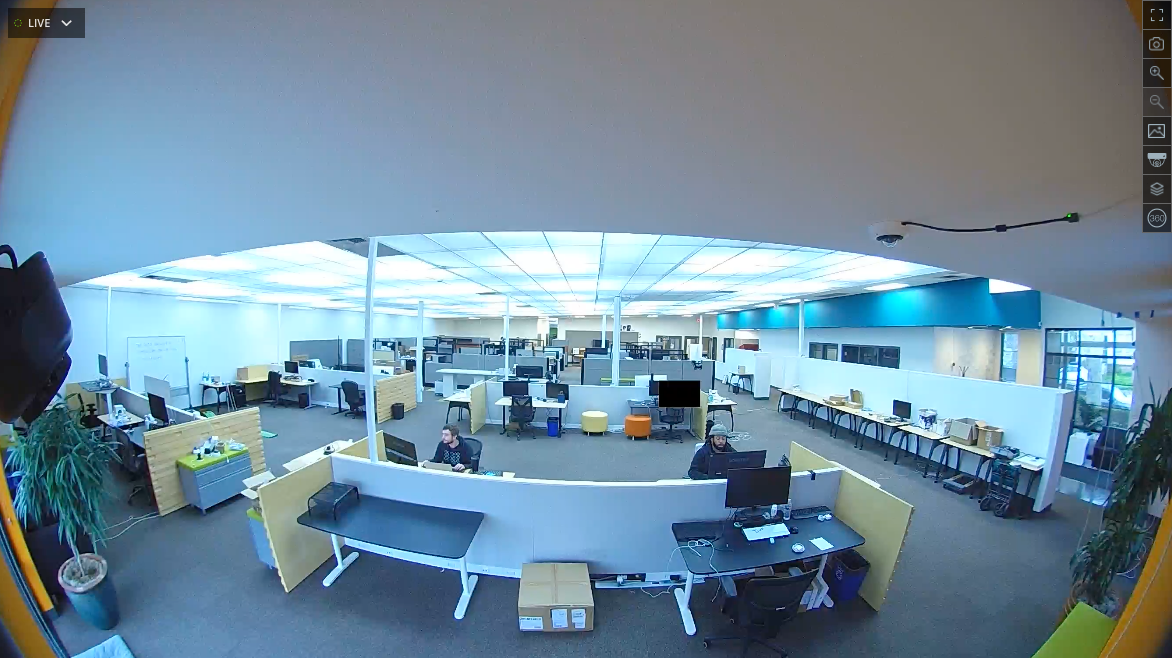 Mobile App
Below is a quick video on how to change the view modes in the Rhombus App. In the video, you see the '360' icon and are able to see all view modes for the R360.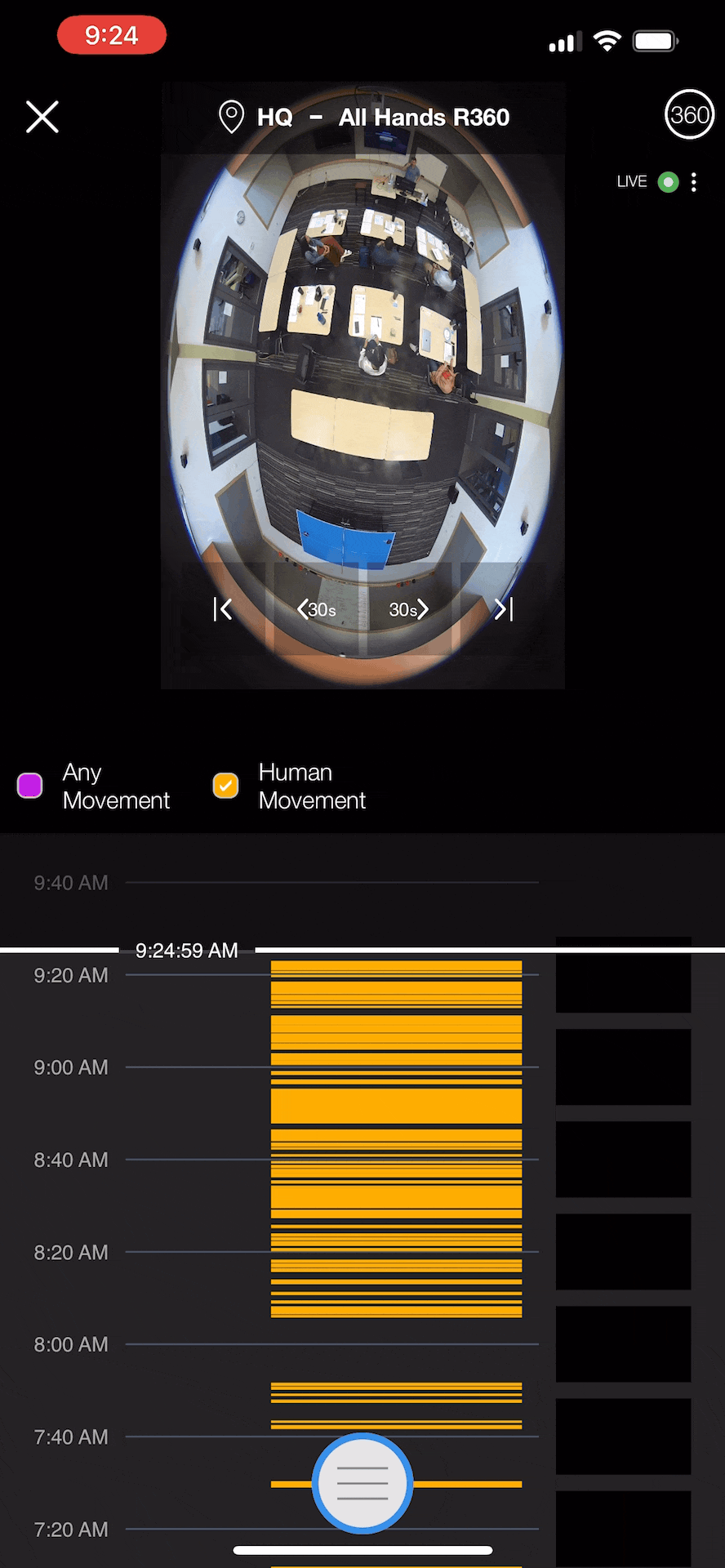 Have more questions? Contact Rhombus Support at +1 (877) 746-6797 option 2 or support@rhombus.com.
Interested in learning more? Contact Rhombus Sales at +1 (877) 746-6797 option 1 or sales@rhombus.com.