The R360 is a powerful camera with a lot to offer. It can be used to get a 360 degree view of a given space while simultaneously capturing any events taking place. Although it can not capture license plates, it can reliably capture faces up to 8 ft away if mounted properly. Depending on the mounting positioning and AI feature in question this can greatly impact the R360's performance.
Ceiling Mounted
When the R360 processes an image, it does so in the fisheye view. Knowing this, one can already see how the AI would have a hard time with recognizing faces, humans, and other events.
The below diagram demonstrates where the R360 captures events and where it does not. There are four 60 degree quadrants where events can be seen, and for 30 degree quadrants where they cannot be seen.
The blue tinted sections within the 60 degree slivers are where AI events like facial recognition, and PPE detection take place. Outside of the blue area is where other events can be captured like human and any movement.
Wall Mounted
If you are mounting the R360 on the wall the below diagram will help guide you on positioning. Inside the blue box is where all the AI events like facial recognition are captured. This is due to the fact that typically when the R360 is wall mounted it is closer to the ceiling.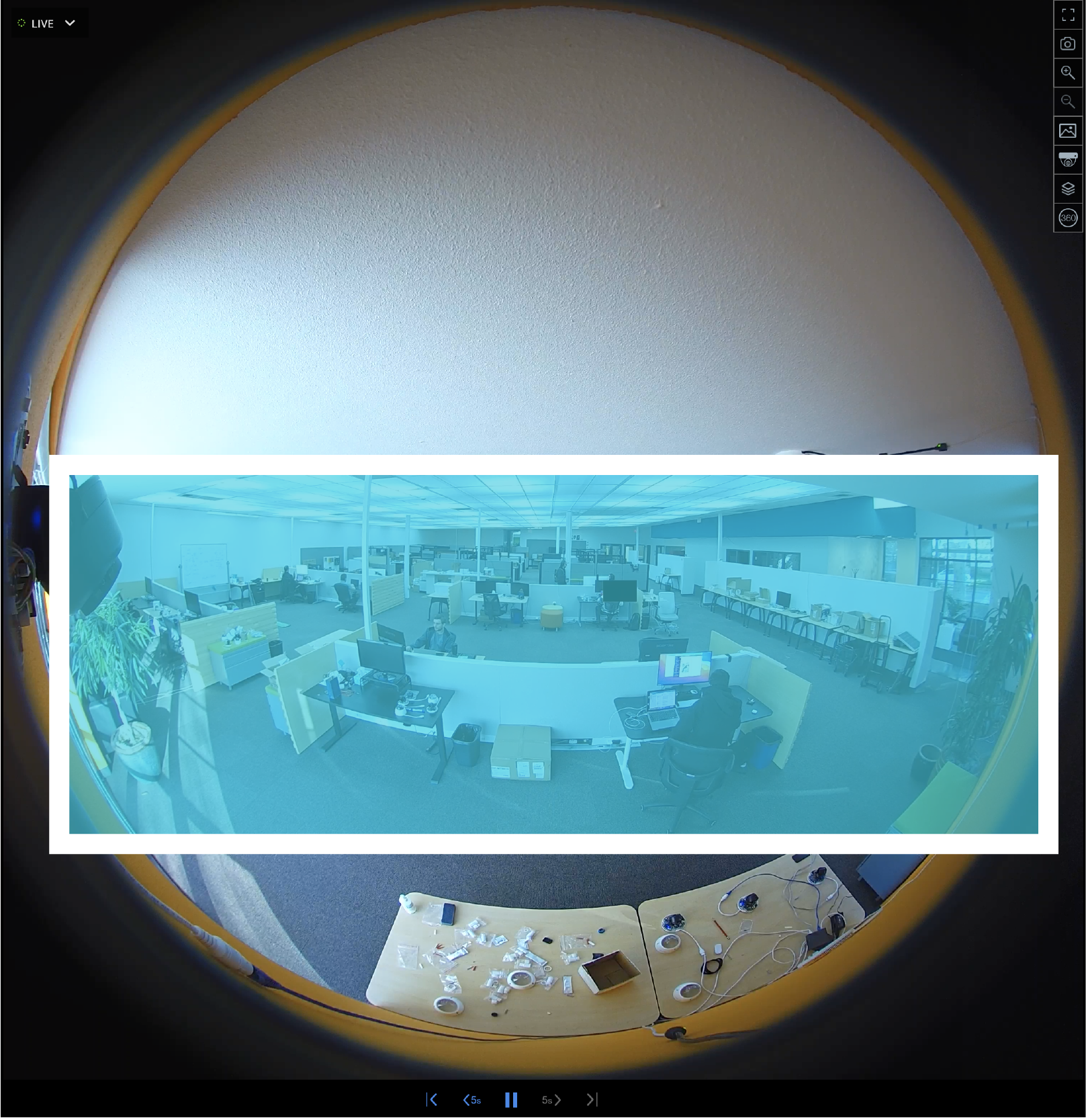 Tabletop Mounted
This method is the same as the ceiling mounting orientation. There are four 60 degree quadrants where event capture takes place.
Supported Features
The list of AI features that the R360 supports are:
Facial Recognition
Any Movement
Human Movement
People Counting
Visual Tamper Detection
Have more questions? Contact Rhombus Support at +1 (877) 746-6797 option 2 or support@rhombus.com.
Interested in learning more? Contact Rhombus Sales at +1 (877) 746-6797 option 1 or sales@rhombus.com.