Topics in this article include:
Adding policies is essential if you want to receive alerts and notifications for certain events like the presence of a person or an unidentified face. Policies can be assigned on a per-camera basis and notifications can be assigned for different days and times. To create a policy, go to the Policies area from Settings and choose "Alert Policies".

In Alert Policies, click the 'Add Policy' button to create new one.

Once you name the policy and give an optional description, you can now configure it. To do that simply select which events you want notifications for and the schedule you want the cameras to look for those events.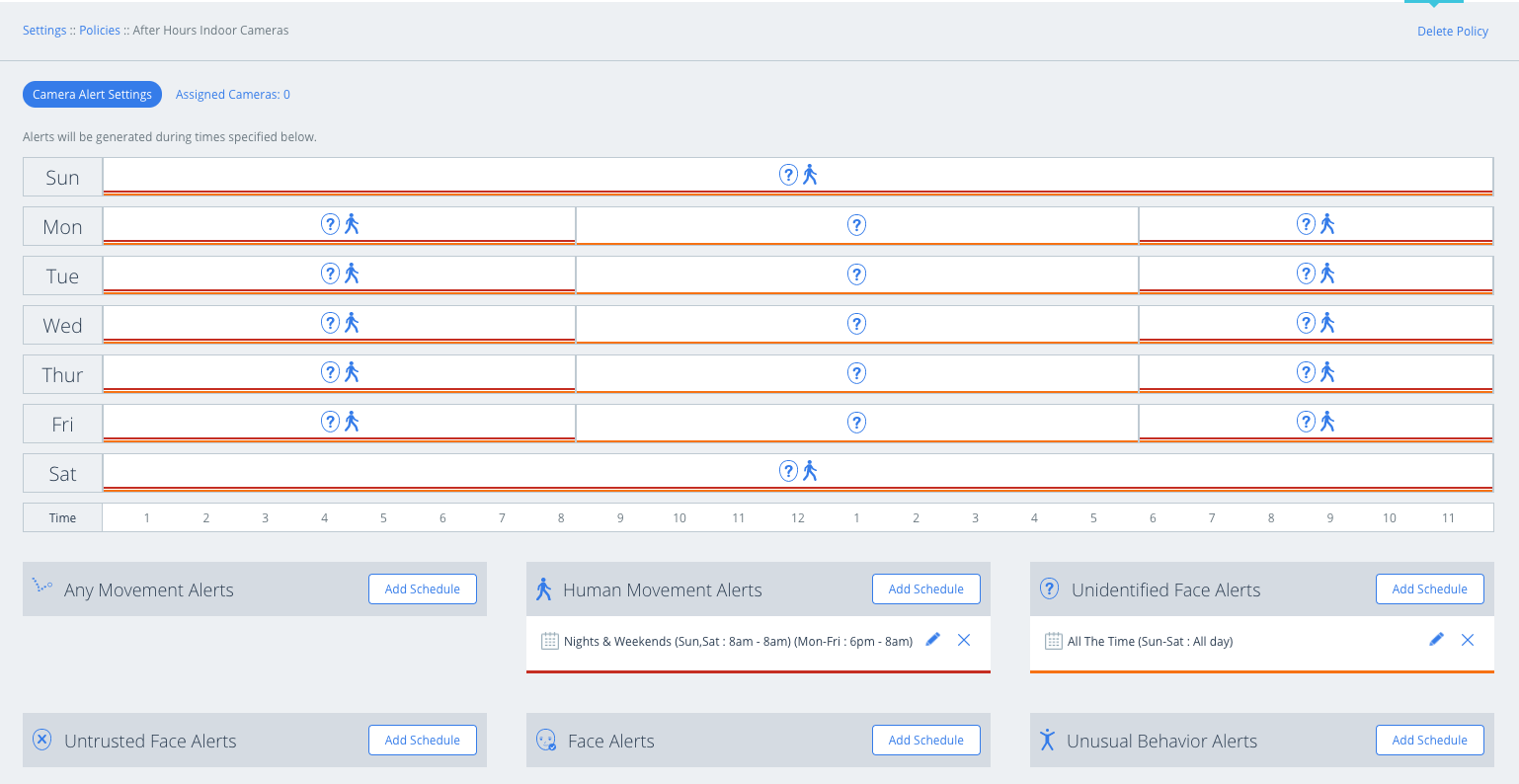 For the schedules, you can choose from the default schedules that appear or create your own custom schedule. The default schedules are read only and cannot be edited or removed. When you create a custom schedule, you can use it across any other policies. These can be edited and removed at any time.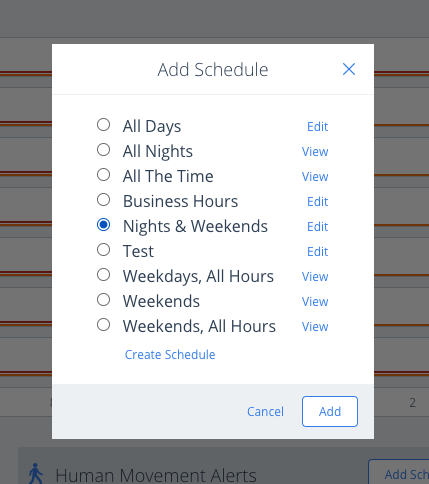 There are a couple of ways to assign a policy to a camera or switch its policy. These policies generally dictate how alerts and notifications are triggered for a given camera or group of cameras.
From the web, go to the particular camera and choose to assign it to a different policy
From the web, go to Settings->Policies, choose the desired policy, and select "Assigned Cameras". From there, choose "Add Camera"
Cloning a Policy is easy. Go to the Settings page > Alert Policies > Select and go into the policy you want to clone > click on 'Clone Policy'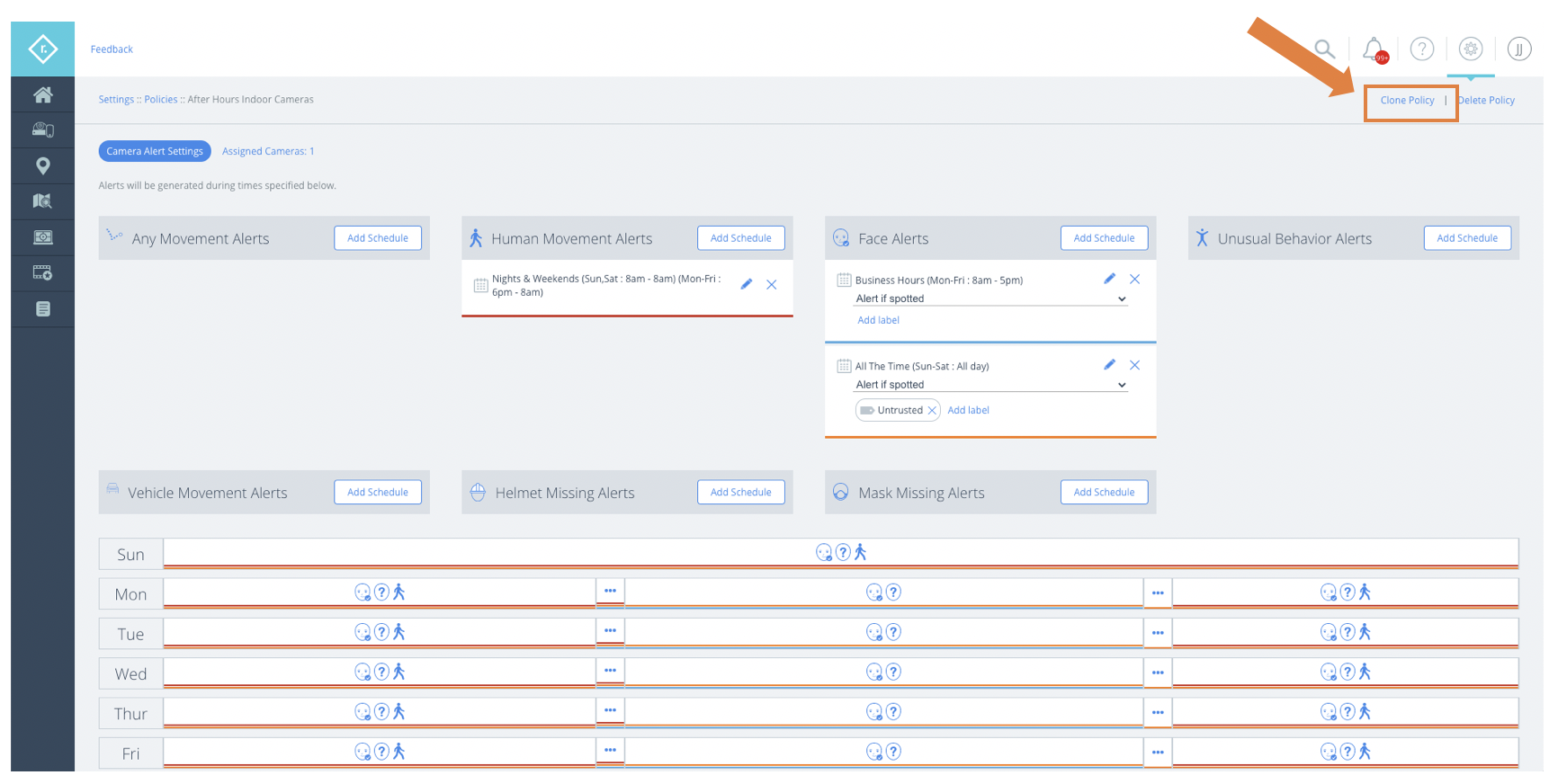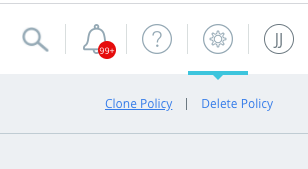 If you have any further questions please reach out to our Rhombus Support at help@rhombus.com. If you would like to talk to a Rhombus Sales Representative please reach out to sales@rhombus.com.