Topics in this article include:
What are Bounding Boxes?
A bounding box is a rectangle that serves as a point of reference for object detection by the AI models. These boxes indicate what objects are being picked up by the system, and show how the Rhombus cameras are seeing the world. They differentiate between what is identified as a person, vehicle, unusual behavior, etc.
Bounding Box Criteria
Bounding boxes are never shown on real-time video streams, only historical footage.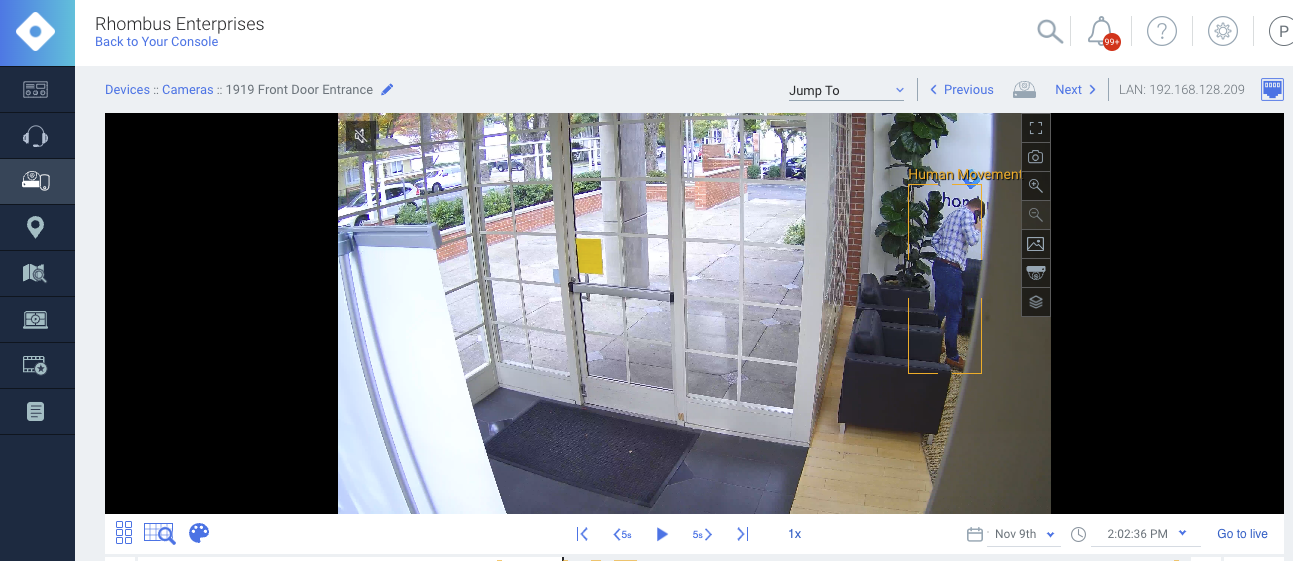 Below are the times when you'll be able to see bounding boxes:
If you have an Enterprise License applied to the camera, and have AI features enabled.
If you have setup Alert Notifications, they will show up only for the hours you have configured to receive alerts.
Please Note:
Bounding boxes can take up to 5 minutes to show up on historical video.
Bounding boxes are never shown on mobile devices, just web browsers.
Bounding boxes are not included in shared streams.
Enable/Disable Bounding Boxes
1. Navigate to the "Devices" page and select on the device you wish to adjust bounding boxes for.
2. Hovering over the main image, select the "Layers" icon on the right-hand side.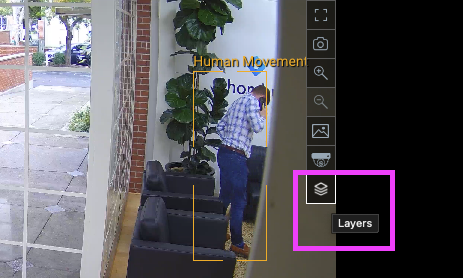 3. Click the blue checkmark next to "Bounding Boxes" to enable. Unclick the checkmark to disable bounding boxes.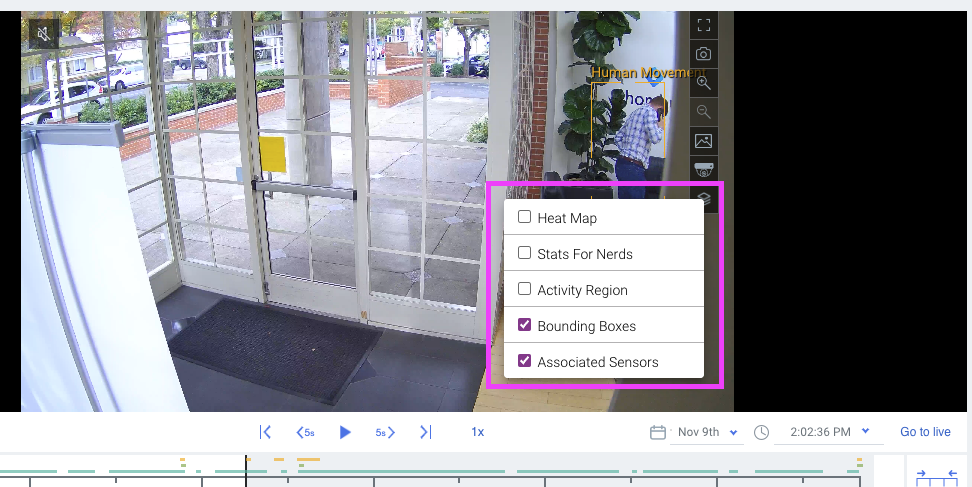 Helpful Links
Contact Support or Sales
Have more questions? Contact Rhombus Support at +1 (877) 746-6797 option 2 or support@rhombus.com.
Interested in learning more? Contact Rhombus Sales at +1 (877) 746-6797 option 1 or sales@rhombus.com.