To create a timelapse video, simply go to Saved Video -> Timelapses -> Create Timelapse.

Select the camera you want create a timelapse with.
Note: You can create a timelapse as far back as any camera was online (it's ok if the camera no longer has video footage of the event) and you can create a timelapse with up to 12 cameras at once.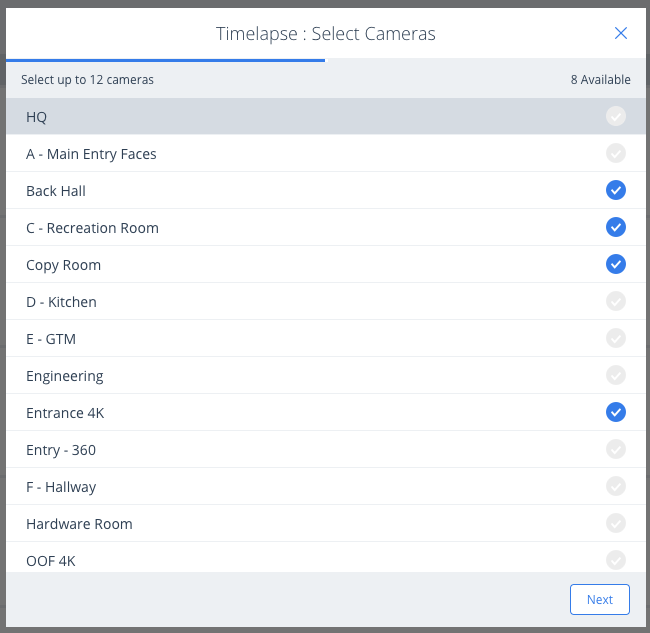 Once you've chosen the cameras you want, select the time frame and other parameters you want for the timelapse.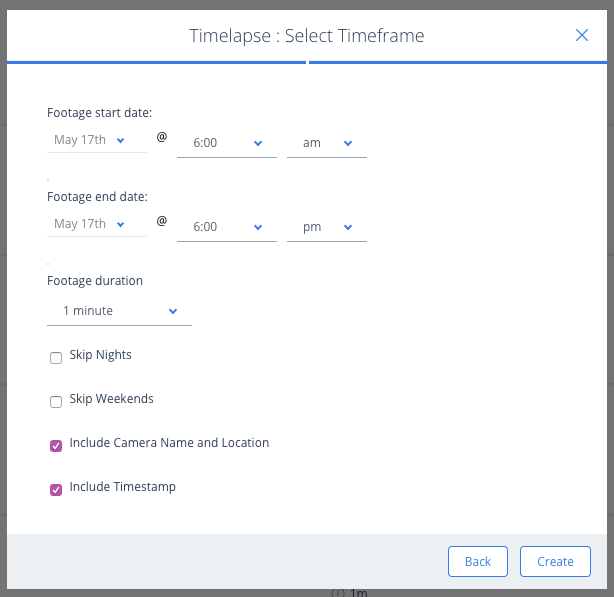 When you are done, you can click Create and save the timelapse like any other video. This process can take up to several minutes.
Enjoy!