In this article we'll discuss how to install a request-to-exit sensor on the DC20:
What is a REX sensor?
A Request to Exit (REX) sensor is a type of access control device commonly used in security systems to manage entry and exit points in buildings or secure areas. The primary purpose of a REX sensor is to provide a convenient and automated way for individuals inside a secured area to request permission to exit without requiring physical contact with the access control system.
The REX sensor typically consists of one or more detection mechanisms that can detect a person's presence or motion near an exit point. When someone approaches the door or exit, the REX sensor triggers a signal to the access control system, indicating that the person wishes to leave. This signal prompts the system to release the locking mechanism on the door, allowing the person to exit freely.
Product Notes:
Up to four REX sensors can be connected to a DC20

Power (V+/V-): Solid or stranded, min 18 AWG, 300 ft max

Final configuration will be done via the Rhombus console

Example use cases for REX sensors:

Used as push buttons on walls to release locks

Integrated into existing panic/crash bars

Embedded into PIR sensors above door frames (like automatic doors at super markets)
Installation Diagram
Below is an installation diagram of the REX to DC20. This diagram is for Supervision for End of Line resistors. There is three options below, No Supervision, Single EOL and Double EOL.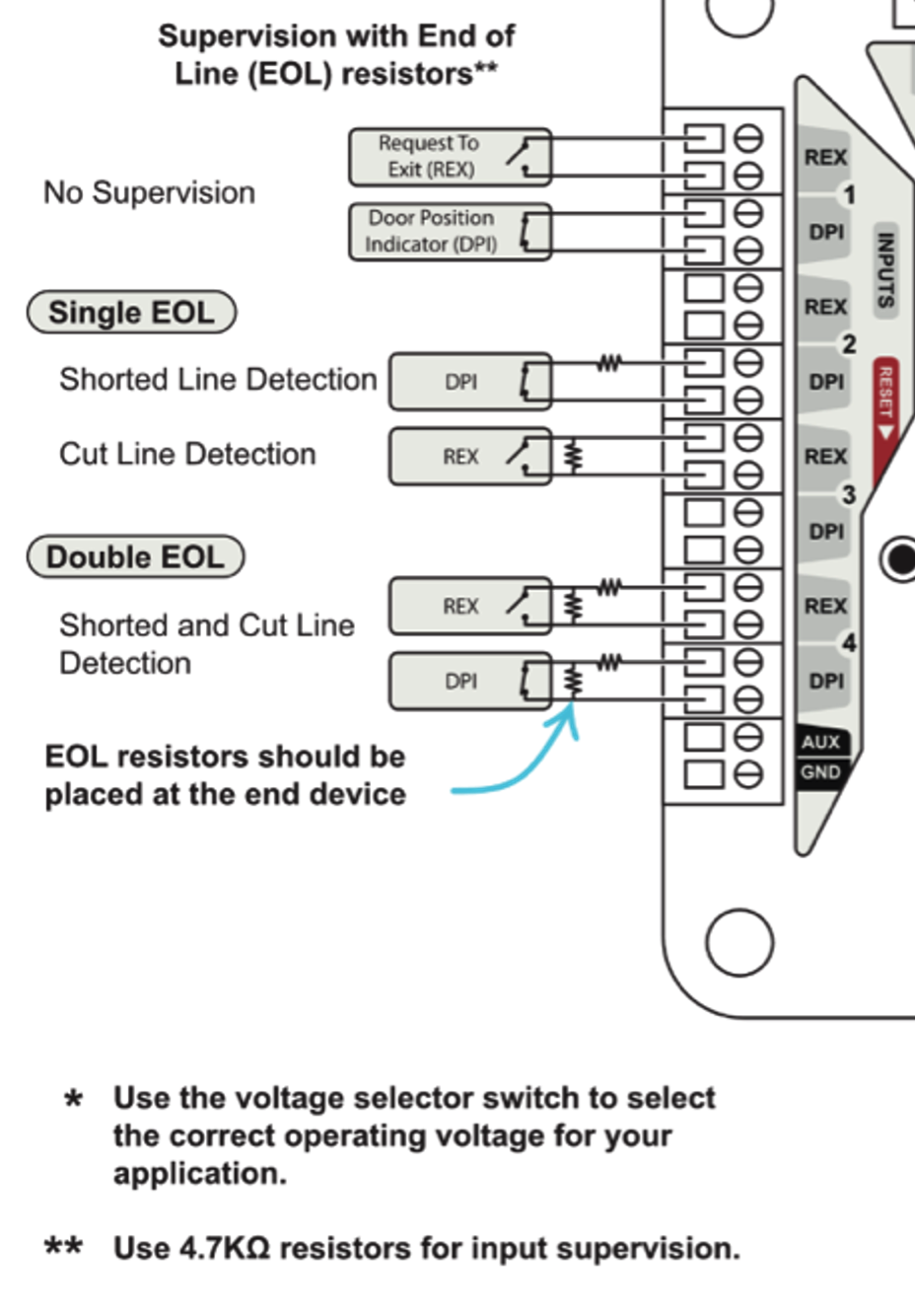 Supervision vs No Supervision
Rhombus recommends Double EOL on all REX and DPI installed with Rhombus access control. When configured as supervised, the input circuit will report not only open and closed but also open circuit, shorted, grounded, and foreign voltage. A supervised input circuit requires two resistors be added to the circuit to facilitate proper reporting. The standard supervised circuit requires 1k ohm, 1% resistors, and should be located as close to the sensor as possible.
A no supervision circuit will only report open or closed. It will not report open circuit, shorted, grounded, and foreign voltage.
Settings in Rhombus Console
After installing the REX you will need to set up the options of Normally open, Normally Closed, Unsupervised and Supervised in the Rhombus console. Follow the path below to find how to set up these configurations.
Rhombus Console > Settings > Door Controller > 'Select Door Controller' > REX Ports
Below is screenshoot of where you need to configure the REX ports.
Below is a quick video on the steps.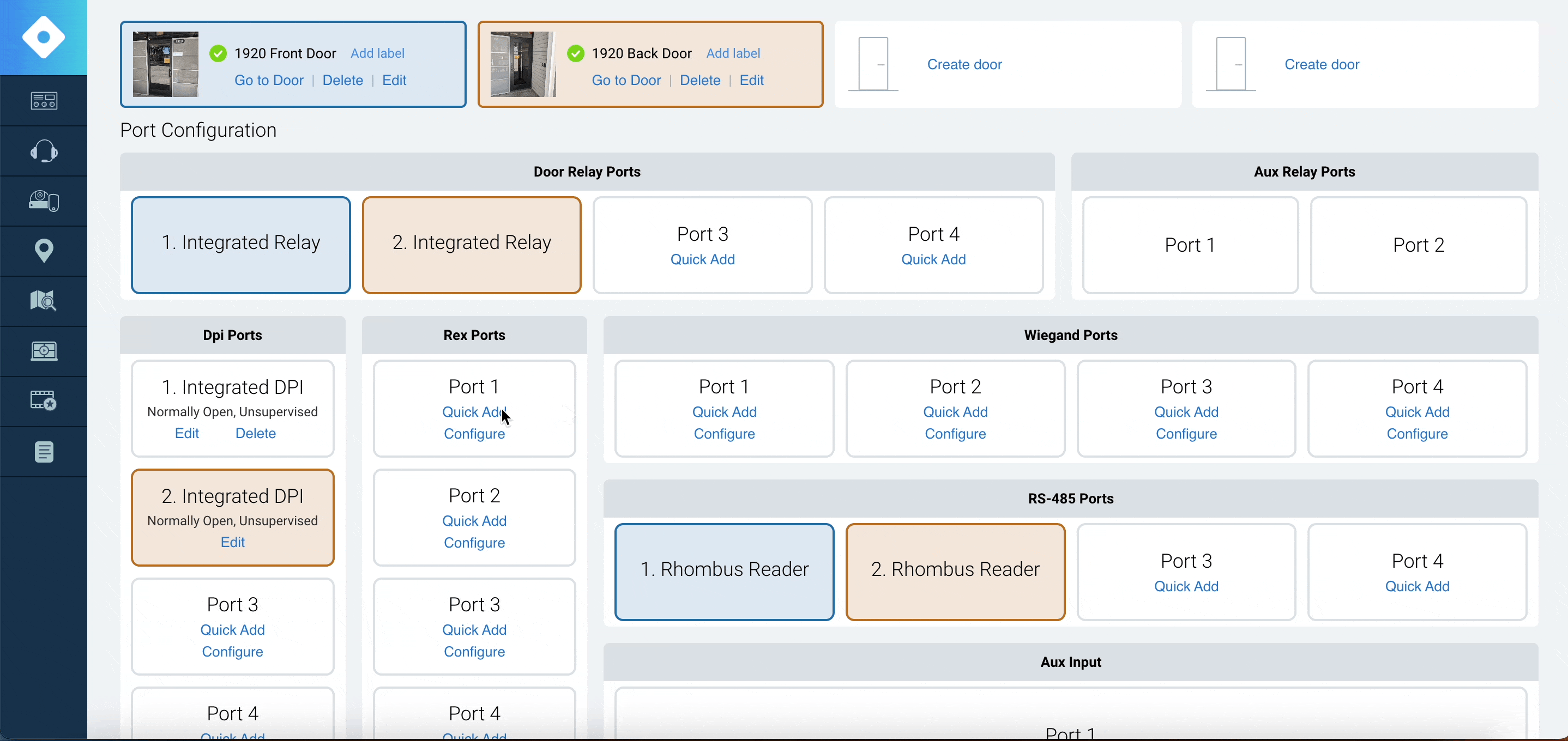 Contact Support or Sales
Have more questions? Contact Rhombus Support at +1 (877) 746-6797 option 2 or support@rhombus.com.
Interested in learning more? Contact Rhombus Sales at +1 (877) 746-6797 option 1 or sales@rhombus.com.