In this article, we will go over how to set up the ButterflyMX Integration and what features the integration provides.
Setting Up
To set up the ButterflyMX integration, go to the pathway below:
Rhombus Console > Settings > Third Party Integrations > ButterflyMX (Edit)
You can enter your ButterflyMX email and password into the prompted areas. After that, toggle the slider below the ButterflyMX logo and press save in the right-hand corner. See below for the area prompt.

After entering the information and pressing the save button, you will then see the information below with the ability to check box certain features. Below is a screenshot, along with a description of the features.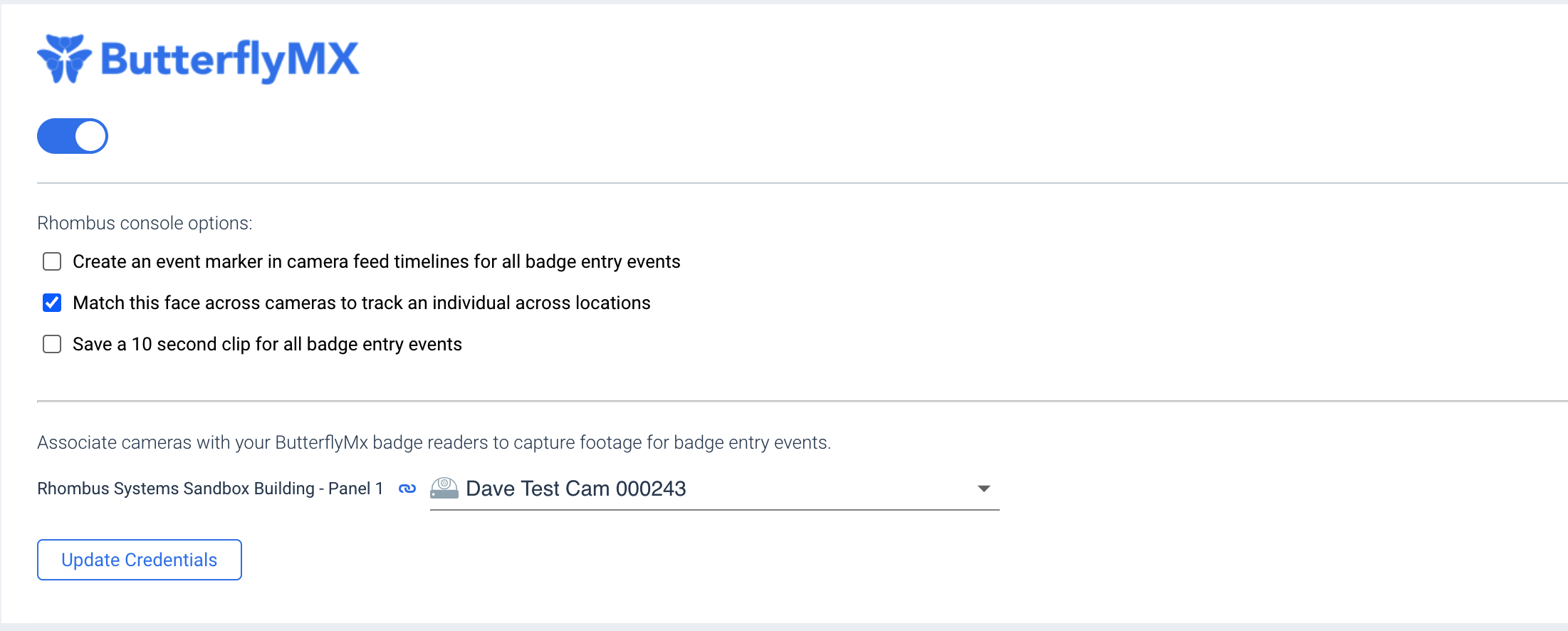 Features
Below is a description of the features you can check the box on and the ability to add multiple cameras to the ButterflyMX panel in your respective ButterflyMX account.
Rhombus Console Options
Create an event marker in camera feed timelines for all badge entry events

This option will create event markers in the timeline, such as Badge Authorized (Integration) and Badge Unauthorized (Integration). See below for how one badge event looks in the Rhombus Console.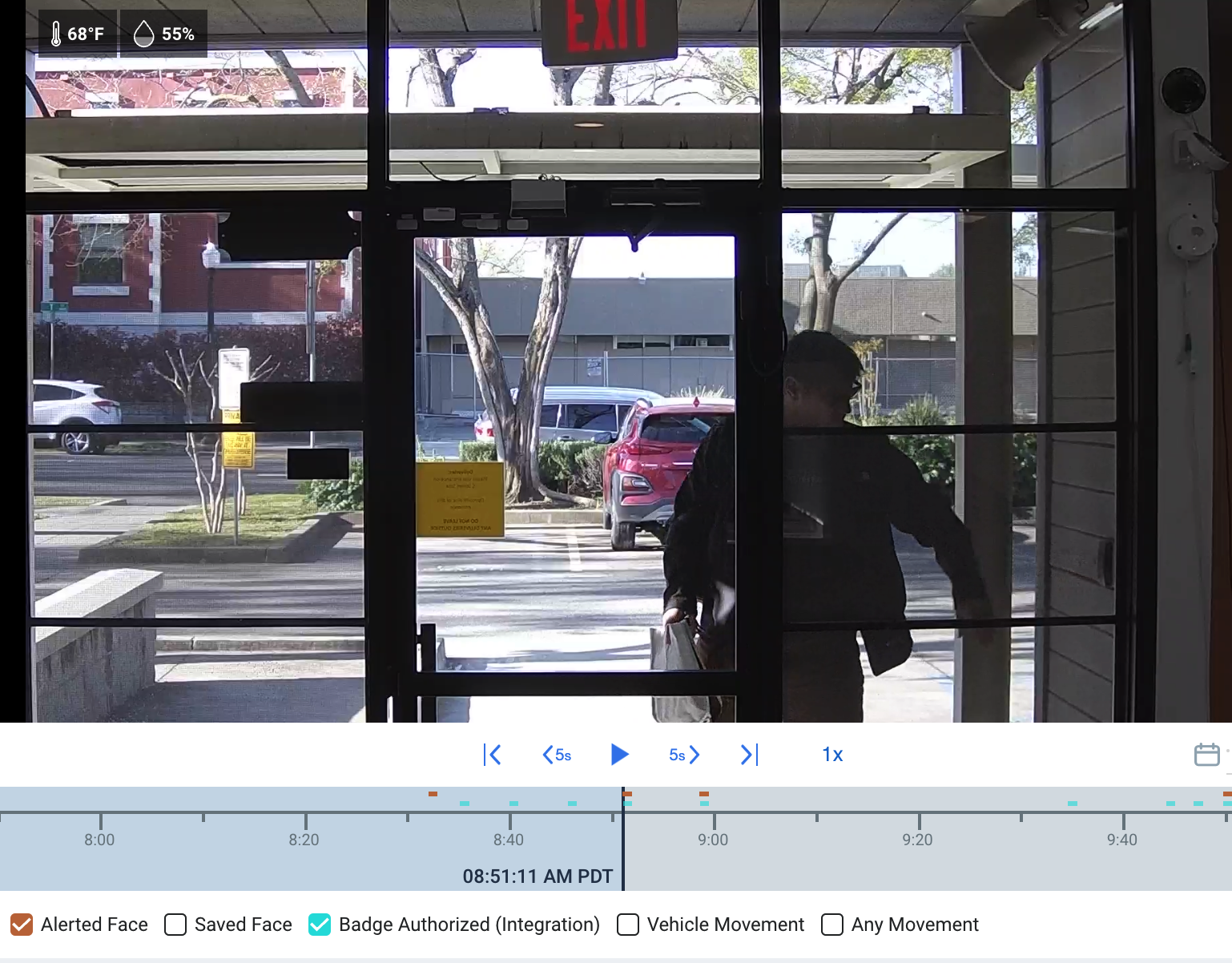 Match this face across cameras to track an individual across locations

The face name in Rhombus will tie to the name in the ButterflyMX user account associated with the badge access. To learn more about faces in Rhombus, go here.

Save a 10-second clip for all badge entry events

This will save a clip for any badge events for the Rhombus camera associated with ButterflyMX. To learn more about saved clips, go here.
Associate Rhombus Cameras with ButterflyMX
In the bottom part of the ButterflyMX integration, you can associate a single camera or multiple cameras with the ButterflyMX reader. Doing this will include all the 'Rhombus console options' from the above section. After selecting the cameras, click 'Update Credentials' to save the changes.
If you have any more questions, please don't hesitate to contact our Rhombus Support at help@rhombus.com. If you would like to talk to a Rhombus Sales Representative, please don't hesitate to contact sales@rhombus.com.