In this article we will go over how to use the Rhombus Systems Apple TV application. If you haven't already setup the application within your Rhombus console, please do so here first.
Apple TV Specifications and Notes
We recommend everyone get the Apple TV 4K (2nd Generation)
Older versions of Apple TV can be used but will be restricted to 20 maximum cameras
Apple TV 4K 2nd Generation can display 30 cameras max (20 on older Apple TV hardware)
Low resolution stream support (640x360) over LAN and WAN.
Checks firmware for `2021_0825` or greater for low resolution LAN and `2021_0827` or greater for WAN connections. Cameras on older firmware will fallback to standard 1920x1080 resolution.
Video Wall Setup
Home Screen
The Home Screen is what you land on when entering the app. This is where you can select which video wall you want to view. The buttons on the lower part of the screen are defined below:
Refresh: Refreshes the video wall list.
Logout : Log out of Apple TV application. You will need to re-add this TV in the console after doing this.
LAN & WAN or LAN only: Choose to allow only LAN connections, or both LAN and WAN connections. Useful if viewing on premises and wanting to reduce bandwidth consumption by the Apple TV.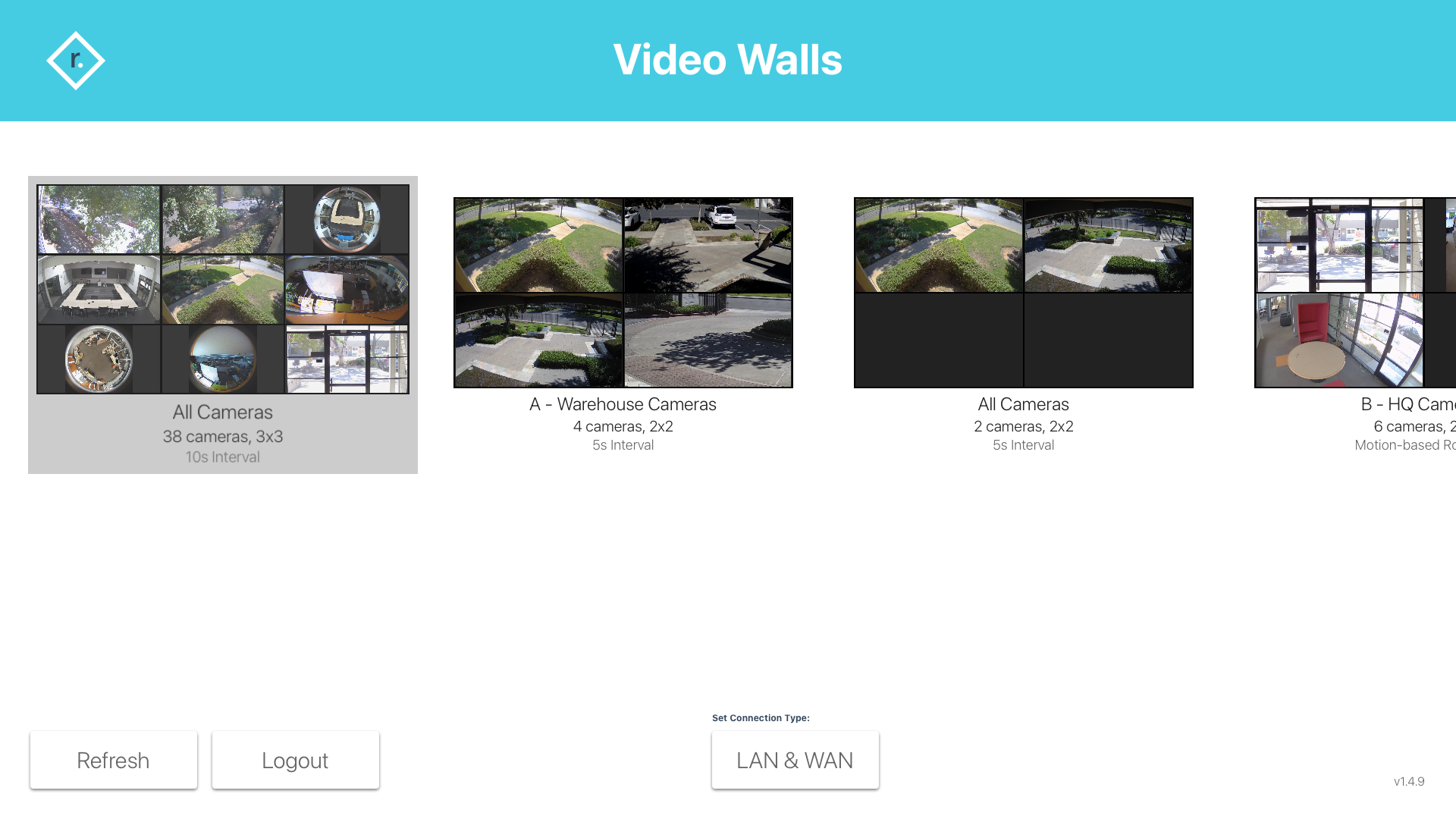 Viewing Screen
In this screen, this where you can view the video wall you created. Cameras will rotate out if rotation is selected.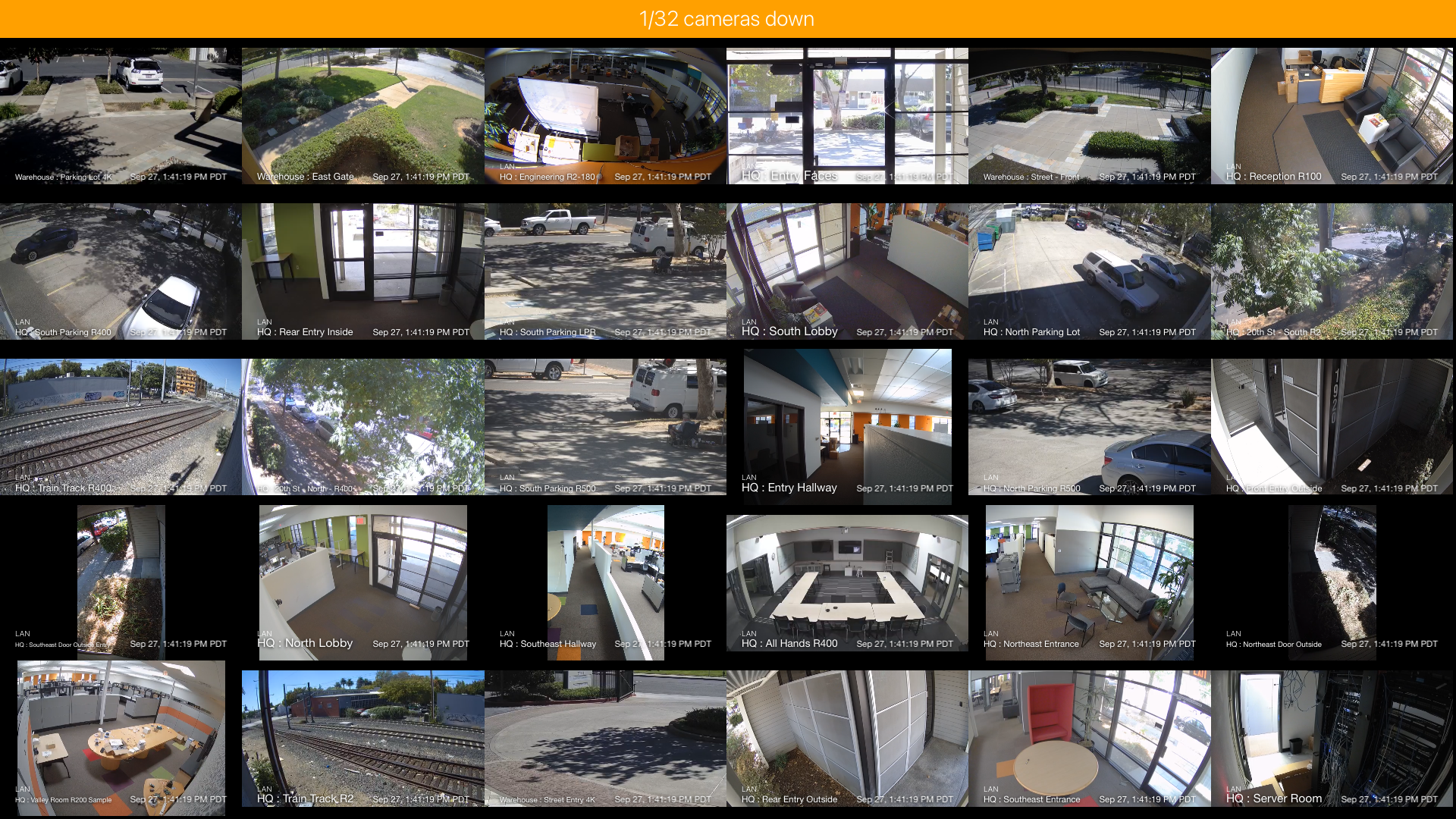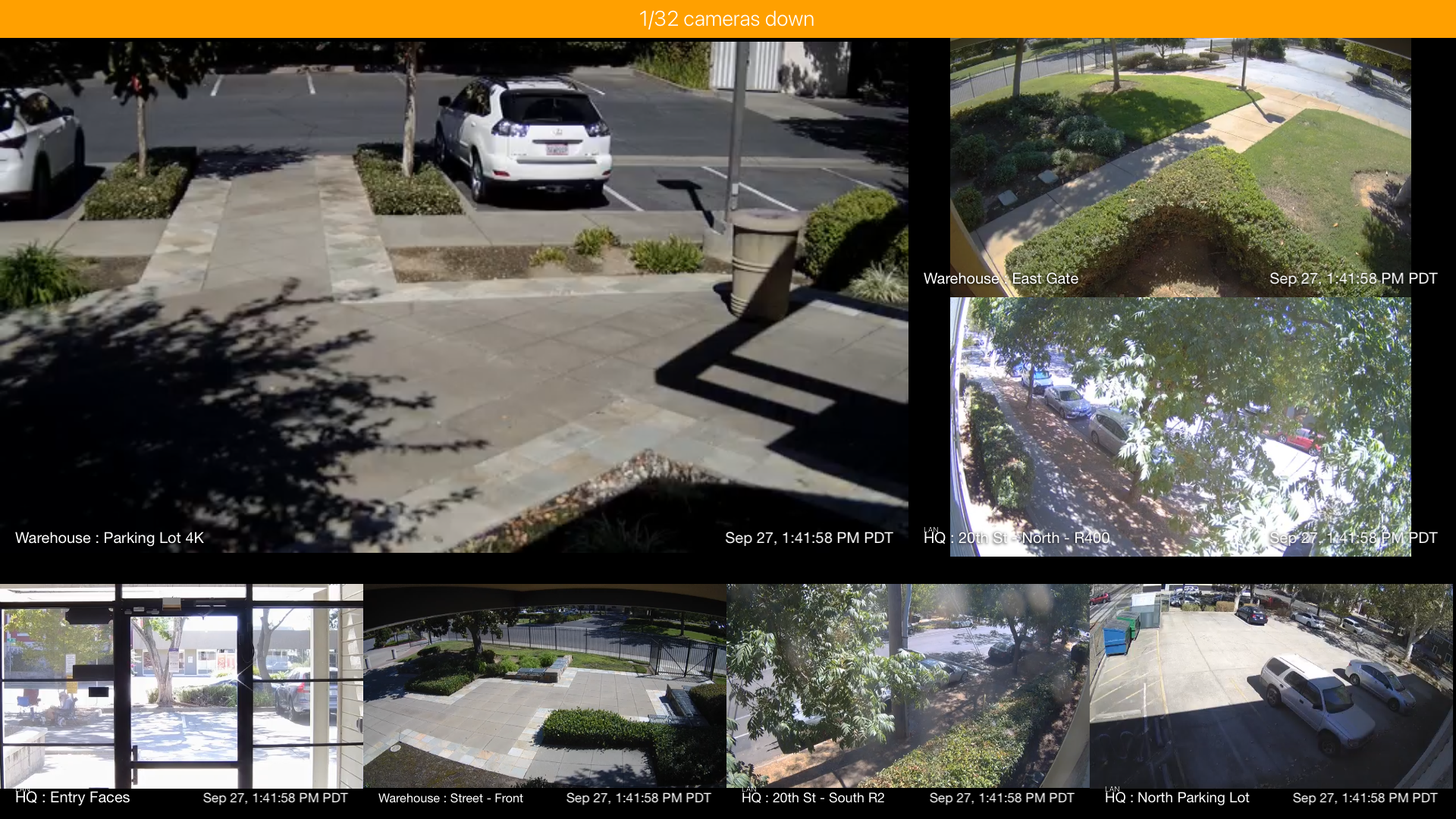 Verifying App Version
To make sure you are on the most up to date version of the app you can go to the Apple TV app store, search for Rhombus Systems, and if you see a cloud with a down arrow (download button) button you will know you are not on the most up to date version. You can view the app version in the lower righthand corner of the home screen