To use Rhombus on an Apple TV, follow the below steps.
Download the Apple TV app on your Apple TV

Search for "Rhombus Systems" in the App Store
Note that some early versions of Apple TV do not support apps

When you launch the Apple TV app, a code will be shown
Go to your web console and select "Activate TV App"
Enter the code on the following screen.
Once registered, you'll see a list of all of your Video Walls which you can access and play
Launch the Rhombus app on your Apple TV and a screen like the one below will be shown.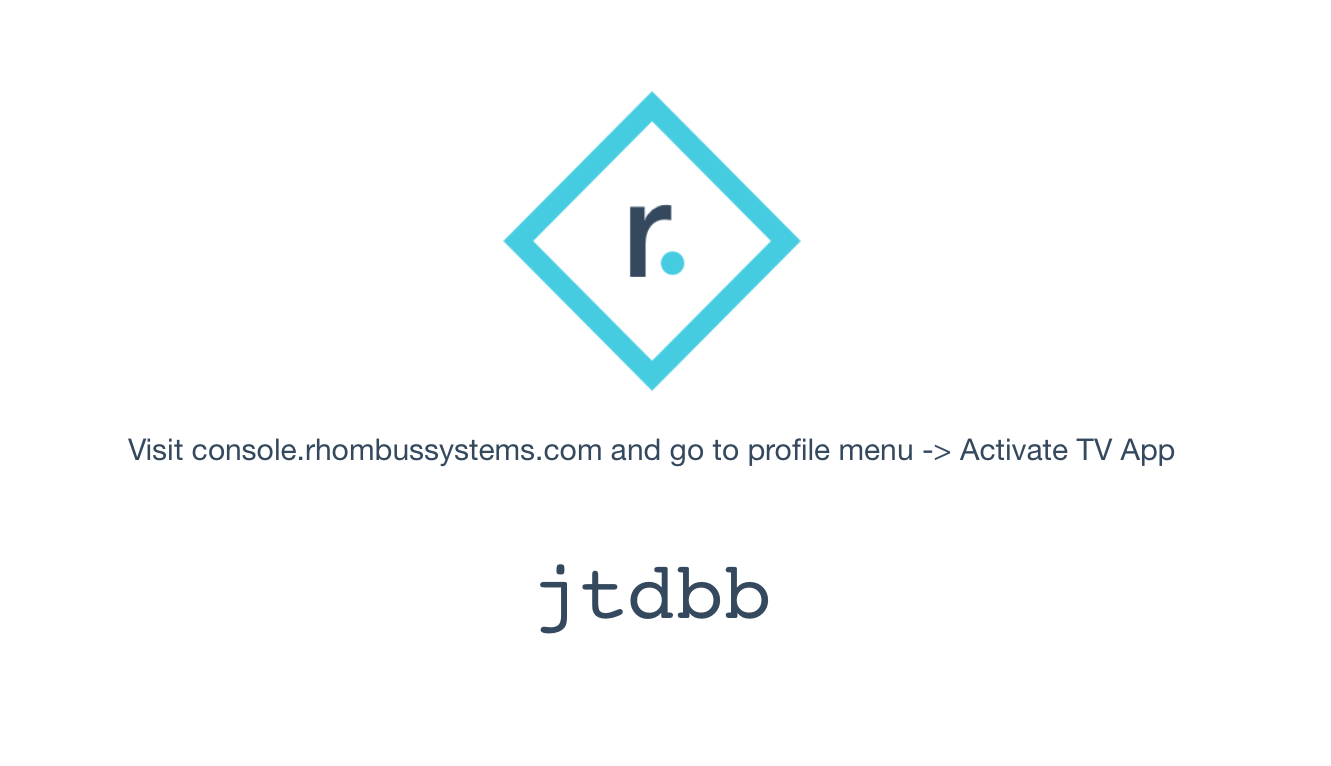 Under your initials, you'll see an option to "Activate TV App".
Enter the code above in the web console and your Apple TV will register