Topics included in this article:
Activation Steps
1. Download the Rhombus app on your Apple TV.
a. Search for "Rhombus" in the App Store.
b. Note that some early versions of Apple TV do not support apps.
2. When you launch the app, a code will be shown.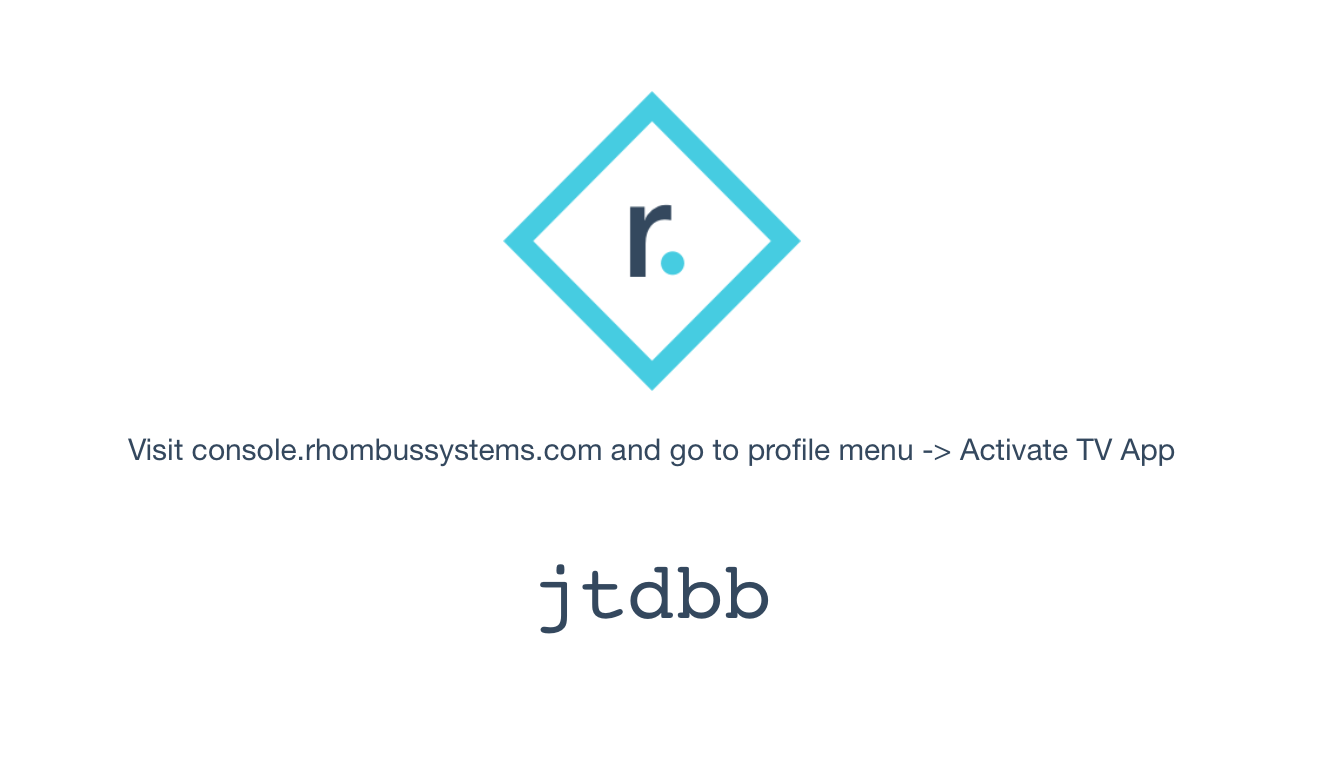 3. Go to your web console Apple TV page and click the "Activate TV App" button. (Note: If you do not see the "Apple TV" tab in the Settings menu, you may need to add the "Api Administration" to your assigned role.)
4. Enter a display name, enter the code from the Apple TV, and select a role for the Apple TV in the popup window. (The role will control which video walls are visible in the Apple TV app.)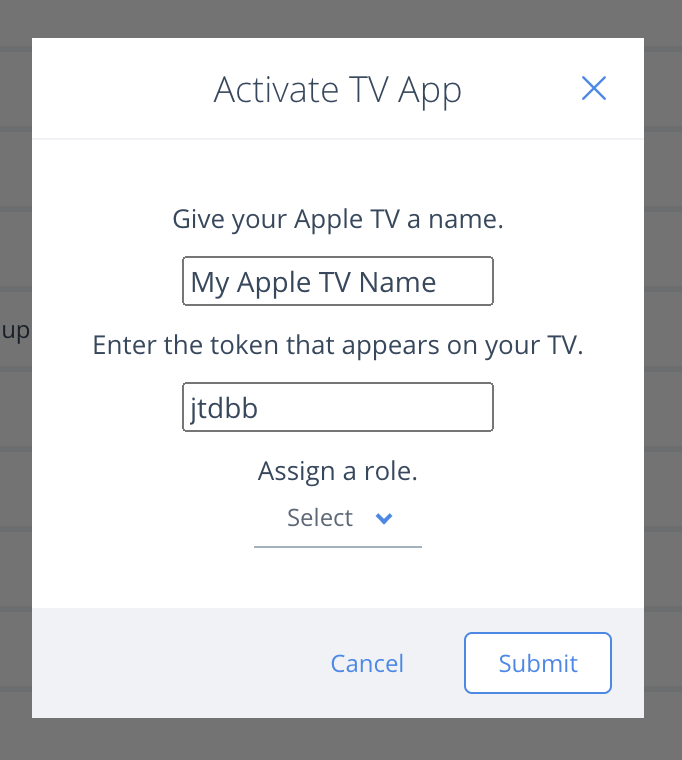 5. Then click the "Submit" button to complete your activation.
Once registered, you'll see a table of all of the Apple TV tokens, names, and assigned roles. You can then launch the Apple TV app, and a list of video walls corresponding to the assigned role with be available for display.
Helpful Links
Contact Support or Sales
Have more questions? Contact Rhombus Support at +1 (877) 746-6797 option 2 or support@rhombus.com.
Interested in learning more? Contact Rhombus Sales at +1 (877) 746-6797 option 1 or sales@rhombus.com.