Topics in the article describe the Stats for Nerds feature located in the camera player.
To get to the Stats for Nerds features, go to any camera and hover over the video player. Click on the Layers icon and select the 'Stats for Nerds' checkbox. Please note that to see the view below the camera needs to be in 'Live Realtime' mode. A different view will display if in the 'Live Buffered' mode.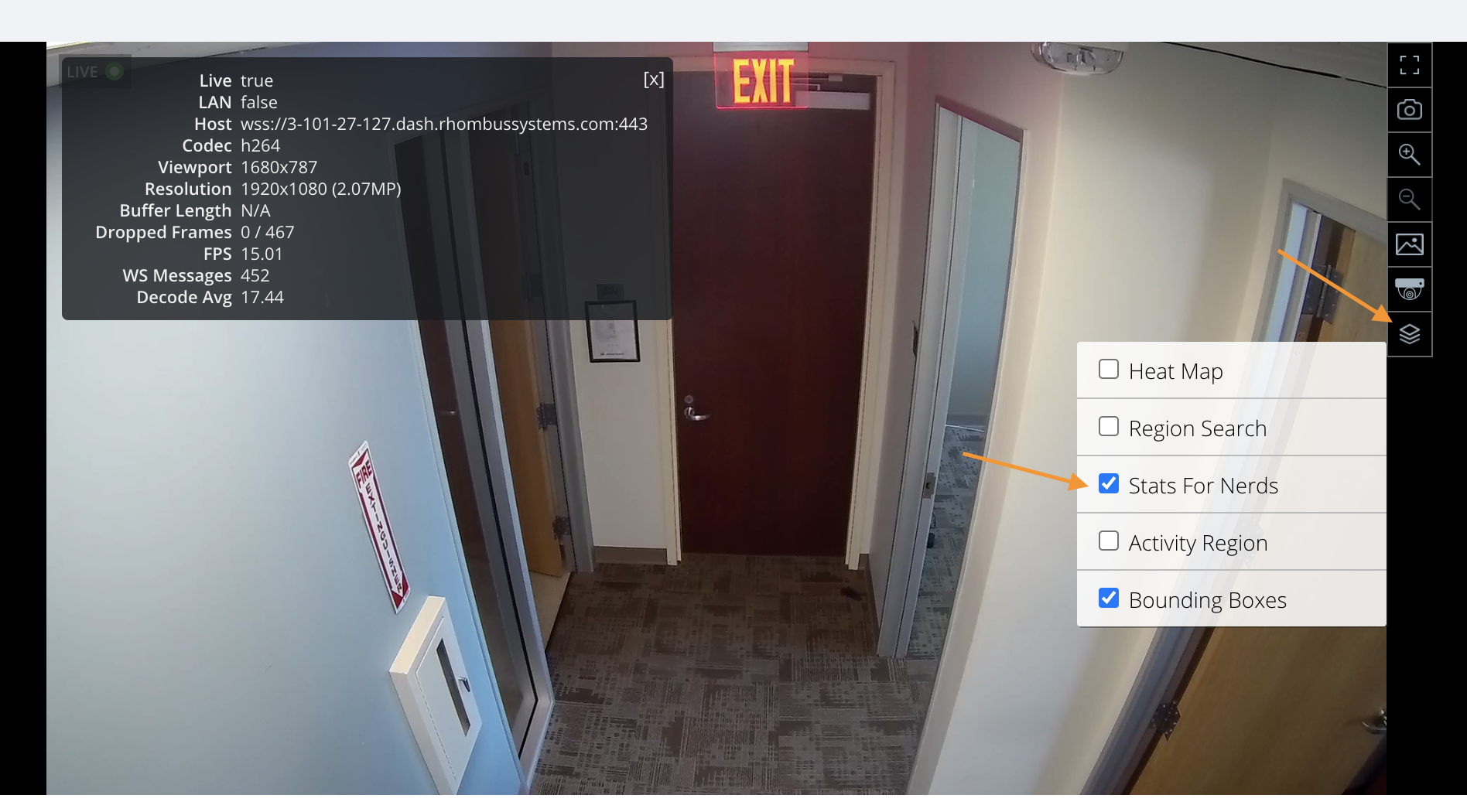 This will give you a list of the following:
Live: viewing live or past footage
LAN: LAN or WAN
Host: server address
Codec: H.264 video compression standard
Viewport: browser window size
Resolution: image pixel dimensions
Buffer Length: Duration of buffer is set to buffer
Dropped Frames: Footage that was not successfully uploaded
FPS: Frames Per Second
WS Messages: web socket messages
Decode Avg: milliseconds to decode each frame from H264
Delay: streaming latency milliseconds
And will look like this:

If you have any further questions please reach out to our Rhombus Support at help@rhombus.com. If you would like to talk to a Rhombus Sales Representative please reach out to sales@rhombus.com.