Navigate to Settings -> Third Party Integrations. Dropbox is found in the "Storage Management" section. Click Edit.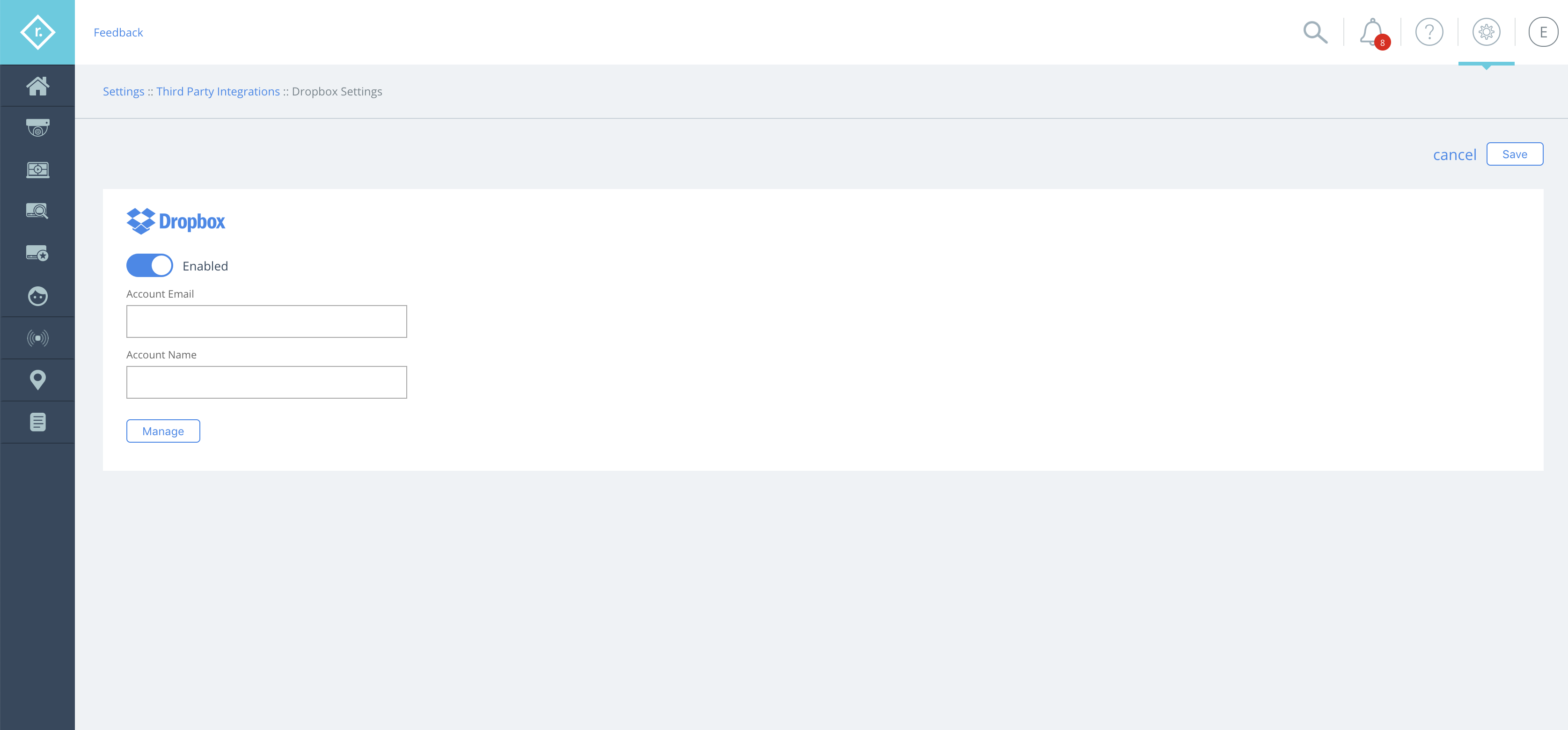 Click the switch to enable Dropbox
Don't worry about the "Account Email" and "Account Name," as these fields will populate automatically.
Log into your Dropbox account.
Click the "Manage" button below the "Account Name" field. A prompt will appear: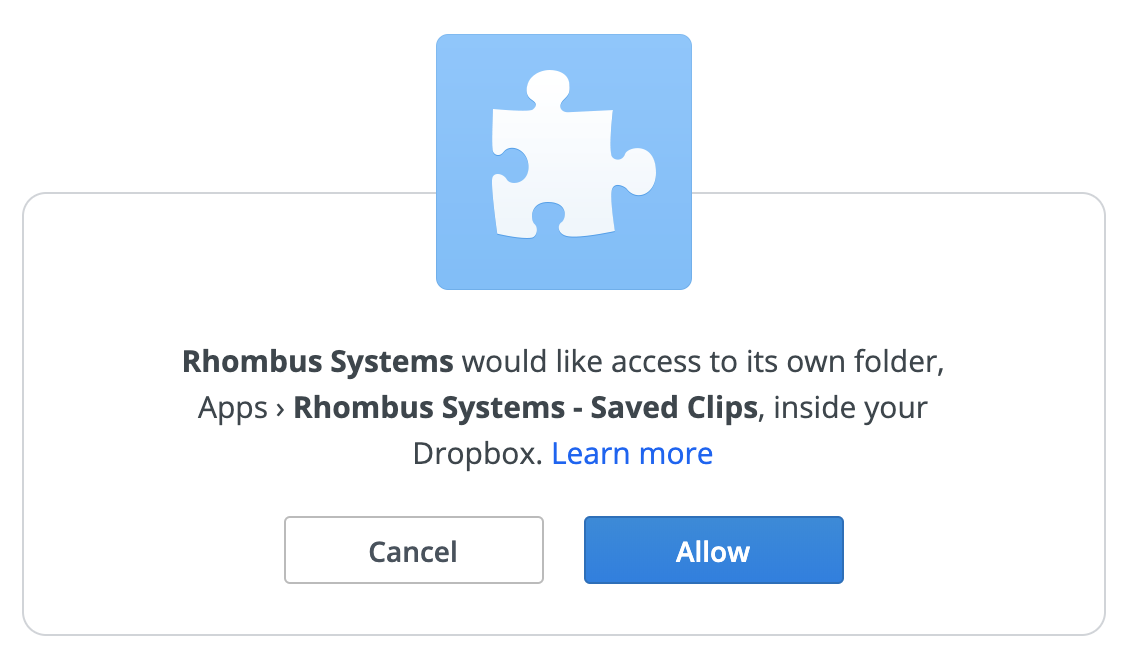 Click "Allow"
From now on, when a clip is saved inside the Rhombus Web console, a copy will automatically be synced to "Dropbox > Apps > Rhombus Systems - Saved Clips" inside the Dropbox account.
Dropbox can be enabled and disabled at any time by clicking the blue switch above "Account Email" and then clicking the "Save" button.
Have more questions? Contact Rhombus Support at +1 (877) 746-6797 option 2 or support@rhombus.com.
Interested in learning more? Contact Rhombus Sales at +1 (877) 746-6797 option 1 or sales@rhombus.com.