Topics to be included in this article:
Steps to Reboot a Camera
1. Navigate to the "Devices" Tab and then select the device you wish to reboot.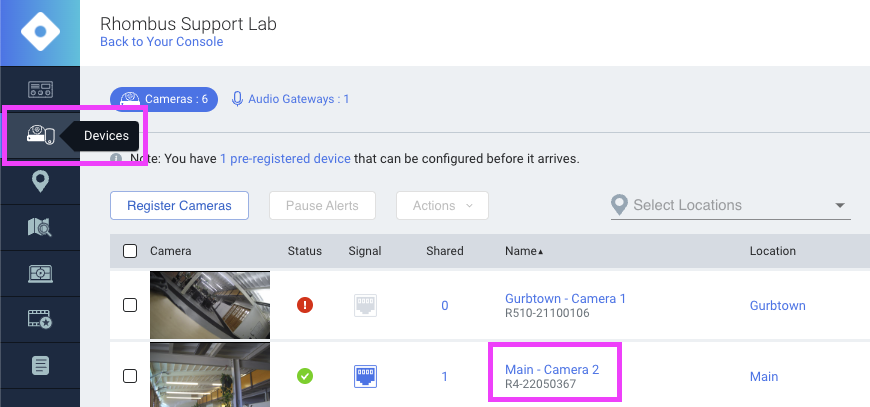 2. Scroll down to the "Camera Details & Settings" section and select the "Reboot Camera" link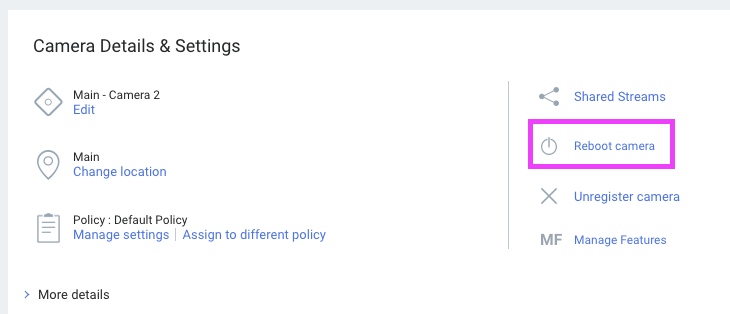 Helpful Links
Contact Support or Sales
Have more questions? Contact Rhombus Support at +1 (877) 746-6797 option 2 or support@rhombus.com.
Interested in learning more? Contact Rhombus Sales at +1 (877) 746-6797 option 1 or sales@rhombus.com.