Topics in this article include:
For many organizations and companies, they have multiple locations where they want to deploy cameras. As an administrator, you have several tools to help you manage those locations.
Note: Using Floorplans article details how to use rhombus's floor plan feature
Locations can be created at any time via two methods:
1) When you register a camera on the phone app, you are prompted to add the camera to a certain location. At this time, you can either choose from an existing location (if you have any) or create a new location by choosing 'Add Location' at the bottom.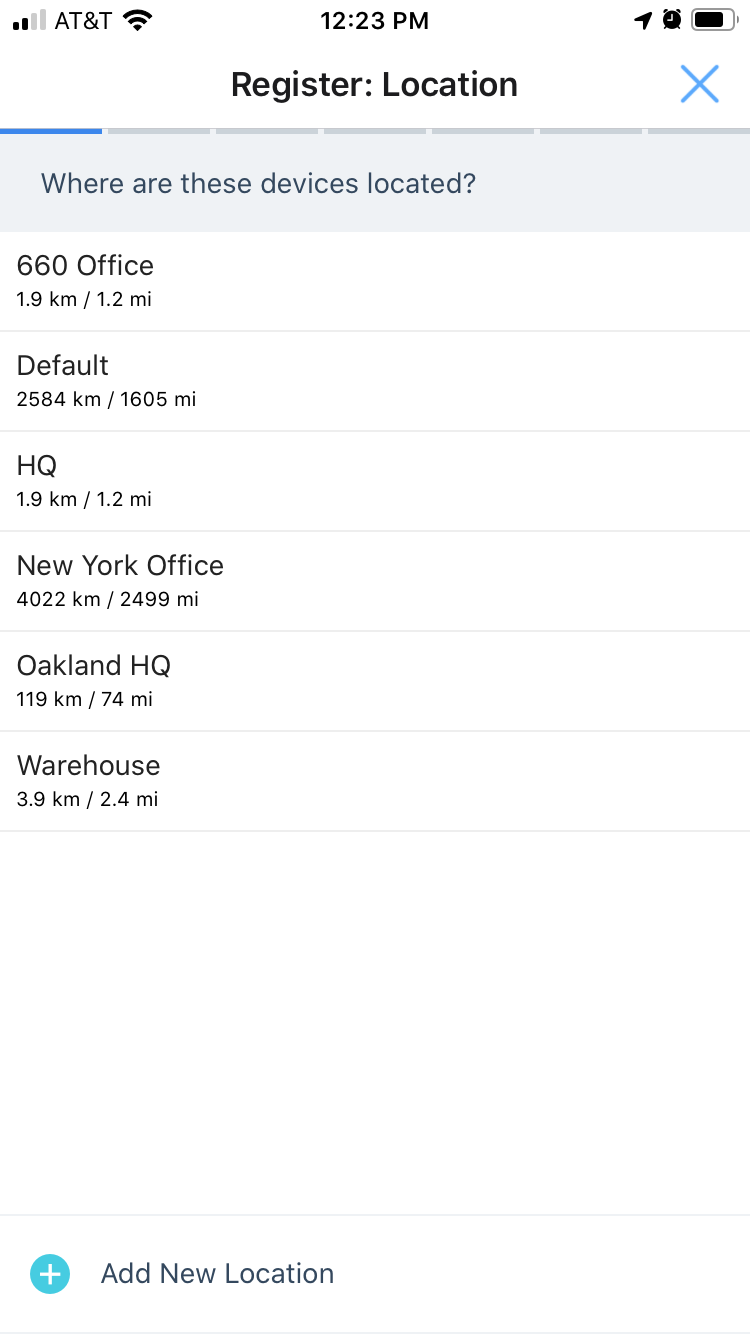 When adding a location, you can name the location and edit the current address which will be based off your current GPS location. If you are adding asset tags, this step is crucial to ensuring the accuracy of the tag's position on the maps.
At any time you can refine the placement of this location by going to the Location you want to edit, and click on the 'Edit Location' button.

2) The second method is simply by going to Locations and choose 'Add Location' in the web console.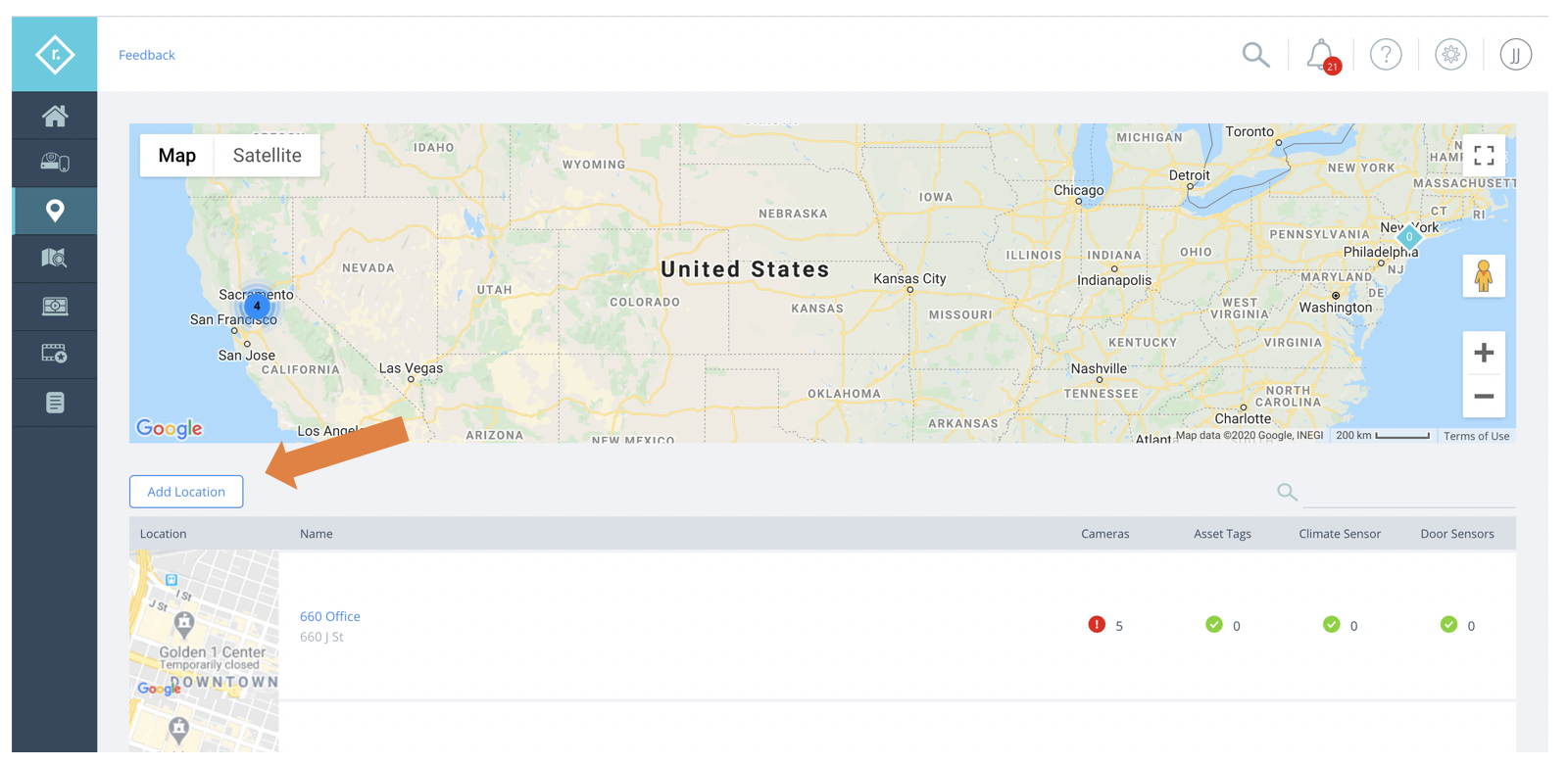 You can delete a location at any time by navigating to a particular location and choosing 'Edit Location'. There you will see an option to 'Delete Location'. There are also options there to Rename the location and edit its location.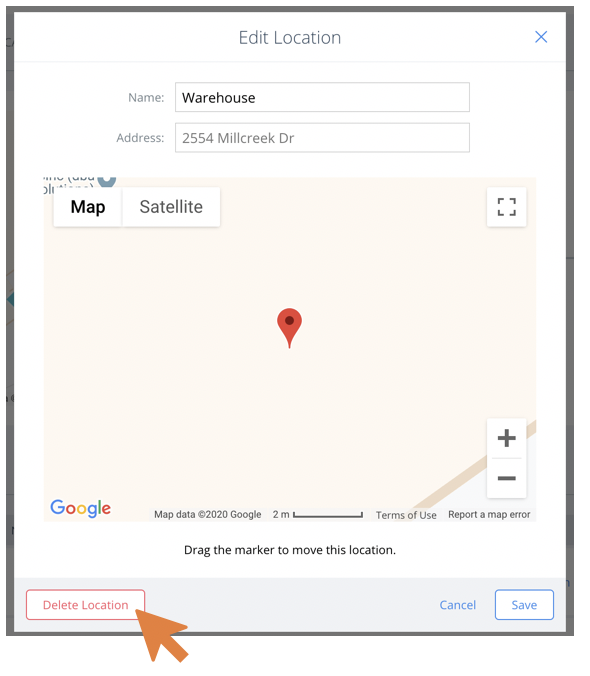 Moving a Camera to a Different Location
If you need to move a camera to a different location, you can do this simply by selecting the particular camera in the web and selecting 'Change address'.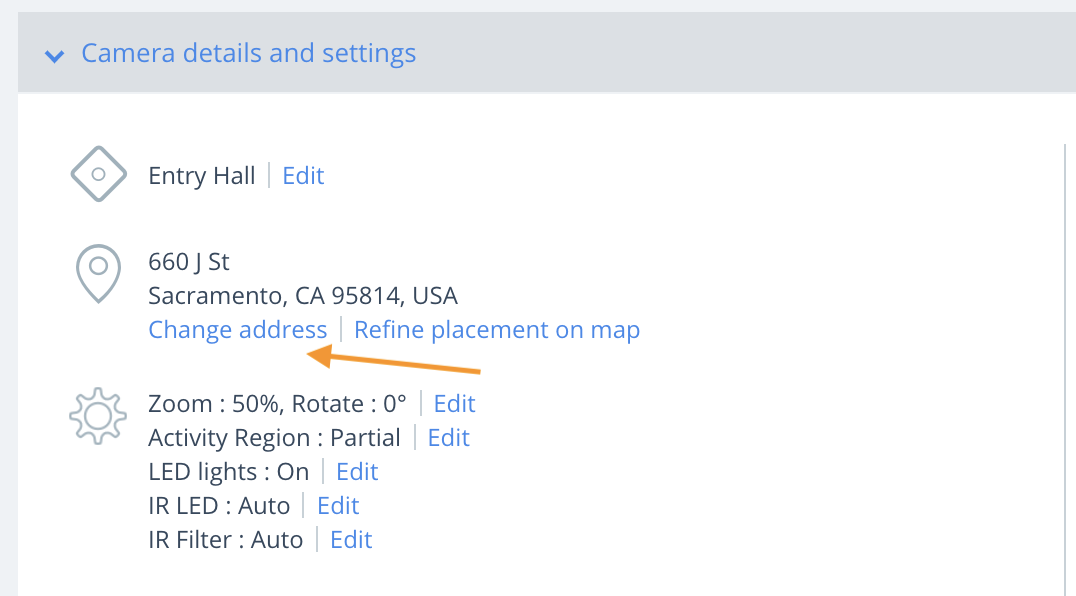 Then choose which location you want to move it to.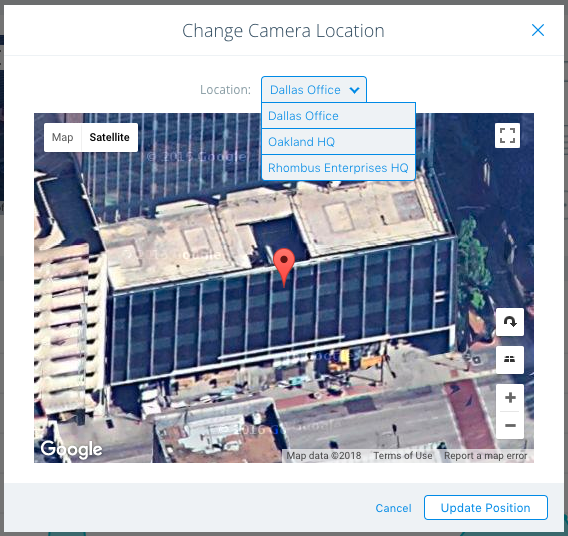 Click 'Update Position' and you are done.
If you have any further questions please reach out to our Rhombus Support at help@rhombus.com. If you would like to talk to a Rhombus Sales Representative please reach out to sales@rhombus.com.