For many organizations and companies, they have multiple locations where they want to deploy cameras.  As an administrator, you have several tools to help you manage those locations.
Creating Locations  
First of all, you can create locations at any time via 2 methods.
During the registration of a camera, you are prompted to add the camera to a certain location.  At this time, you can either choose from an existing location (if you have any) or create a new location by choosing "Add Location"

When adding a location, you can name the location and edit the current address which will be based off your current GPS location
At any time you can refine the placement of this location by going to the web, choosing the location, and choosing "Edit Location"

To add a location from the web, simply go to Locations and choose "Add Location"
Deleting A Location
You can delete a location at any time by navigating to a particular location and choosing "Edit Location".  There you will see an option to "Delete Location".  There are also options there to Rename the location and edit its location.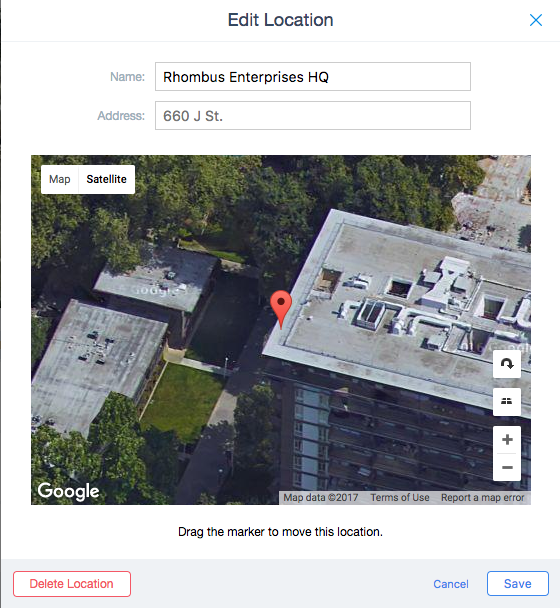 Moving a Camera to a Different Location
If you need to move a camera to a different location, you can do this simply by selecting the particular camera in the web and selecting "Change address".  Then choose which location you want to move it to.