In this article, we will talk about the feature of broadcasting across multiple A100s or an entire location of A100s.
What is the Broadcast feature?
With Rhombus' A100 Audio Gateway, organizations can capture synchronized video-audio evidence and add intelligent audio recognition to their security platform. The A100 also gives users the power to communicate through the sensor—you can amplify live messages, broadcast pre-recorded messages, and have two-way conversations.
Now, you can broadcast the same message simultaneously across multiple A100s at a location. This enables you to communicate efficiently at scale throughout your organization. For added convenience, this feature is available as a module on your Dashboard—add the Broadcast dashlet for quick and easy access.
Note: This feature currently only works on A100s at a single location and only works with an Enterprise license.
For example, you can use this feature to:
Broadcast a pre-recorded message that your business will close in 15 minutes.
Read live morning announcements throughout the school.
Amplify emergency evacuation instructions across your entire organization.
Where is the Broadcast Feature
The Broadcast is in either the Dashboard or Location tab of the Rhombus console:
Dashboard Option
The feature is available to add to your dashboard. Follow the directions below:
First, log into the Rhombus console and then click the 'Customize Dashboard' in the top right corner under the settings

Next, click the drop-down next to the 'Dashlets' section and select 'Add Dashlet' now; the Broadcast option is available after you click save.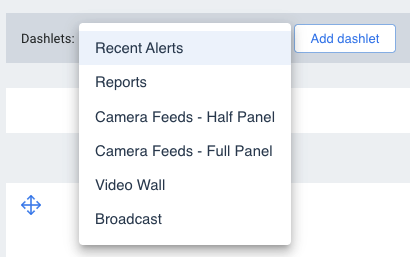 After adding the Broadcast feature, you must select a location to activate this feature.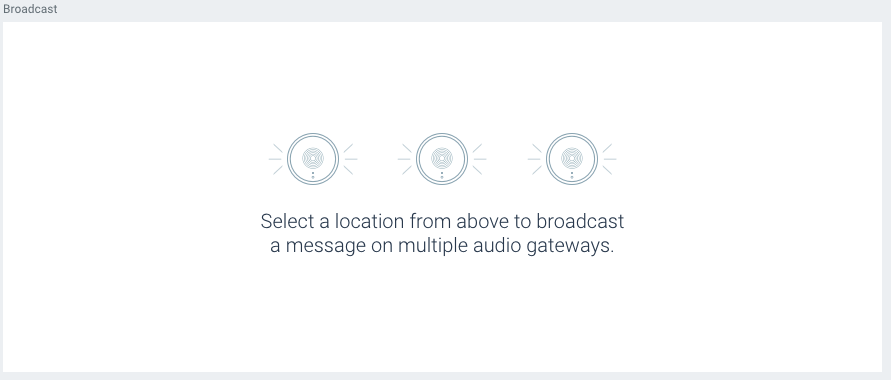 Locations option
The other area to find the Broadcast feature is in the locations section.
To find this option click on the locations section

After clicking the location you would like to be at, click on the 'Audio Gateways' option and then click on the 'Open Broadcast' button
How to use the Broadcast feature
Even though there are two places to find the Broadcast feature, the feature will operate the same. Below are some instructions on how to use the component.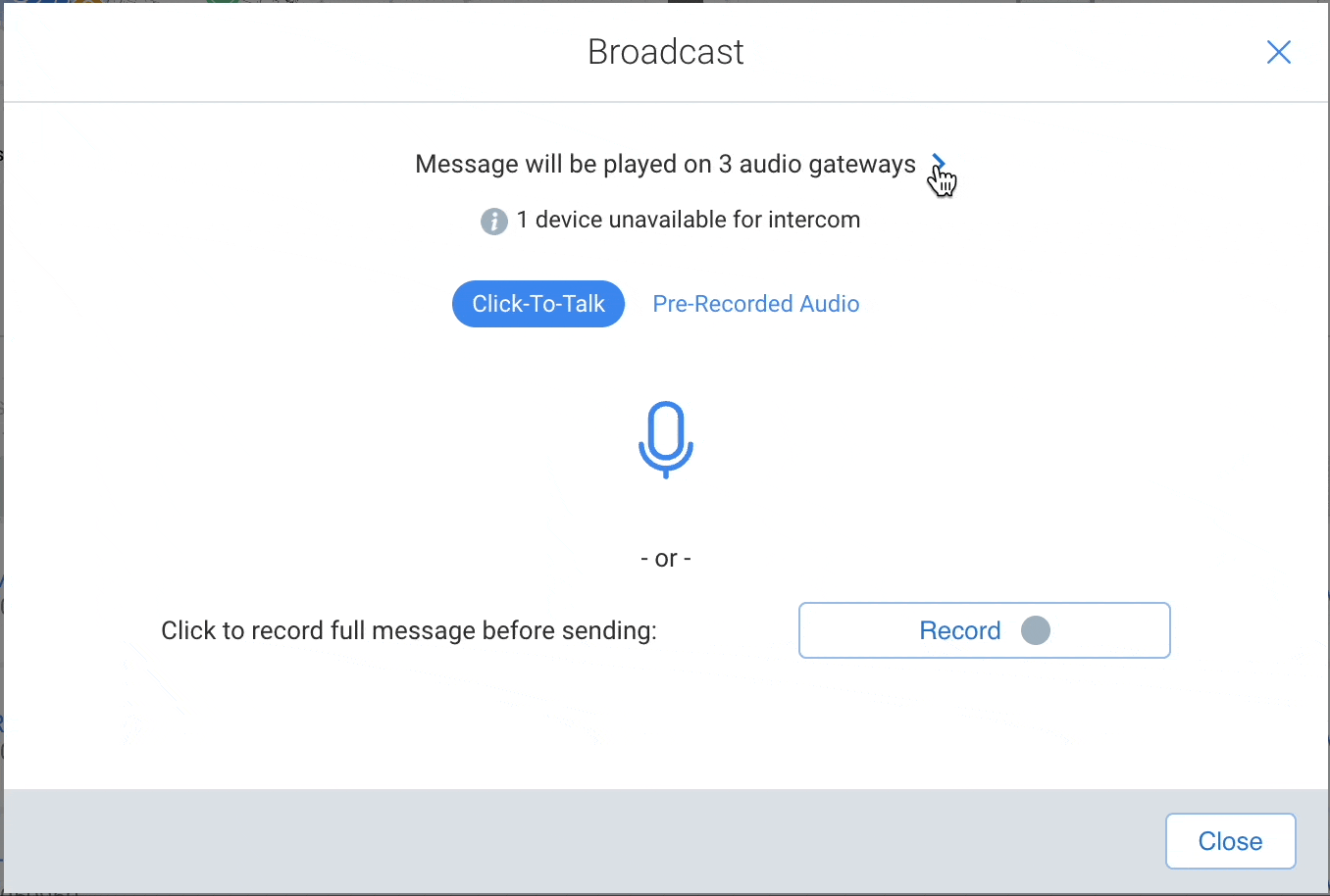 Above is a gif of the user interface window for broadcast. You have three options for choosing what message you want to play.
Click to Talk - This will let a user speak through multiple A100 devices through the Rhombus console.
Pre-recorded Audio - This option will let you play a list of audio clips in your setting Manage Audio Files section.
Record - This option will let a user record a set of audio in real-time and then have the option to preview or play it.
Helpful Links
Have more questions? Contact Rhombus Support at +1 (877) 746-6797 option 2 or support@rhombus.com.
Interested in learning more? Contact Rhombus Sales at +1 (877) 746-6797 option 1 or sales@rhombus.com.