This article will go over the process of gathering Bluetooth diagnostics within the Rhombus mobile app.
Please Note:
Camera models that support bluetooth:
Cameras will show up in the scan if they are:

Registered to the account, powered on and not connected to the internet
Unregistered

Troubleshooting bluetooth:

Check for LED lights to make sure camera is on

Blinking

blue

means camera is in bluetooth mode

Be within 20 ft
Turn phones bluetooth on and off
If still having trouble, try unpairing other bluetooth devices
Steps
1. Start from the dashboard and hit 'Utilities'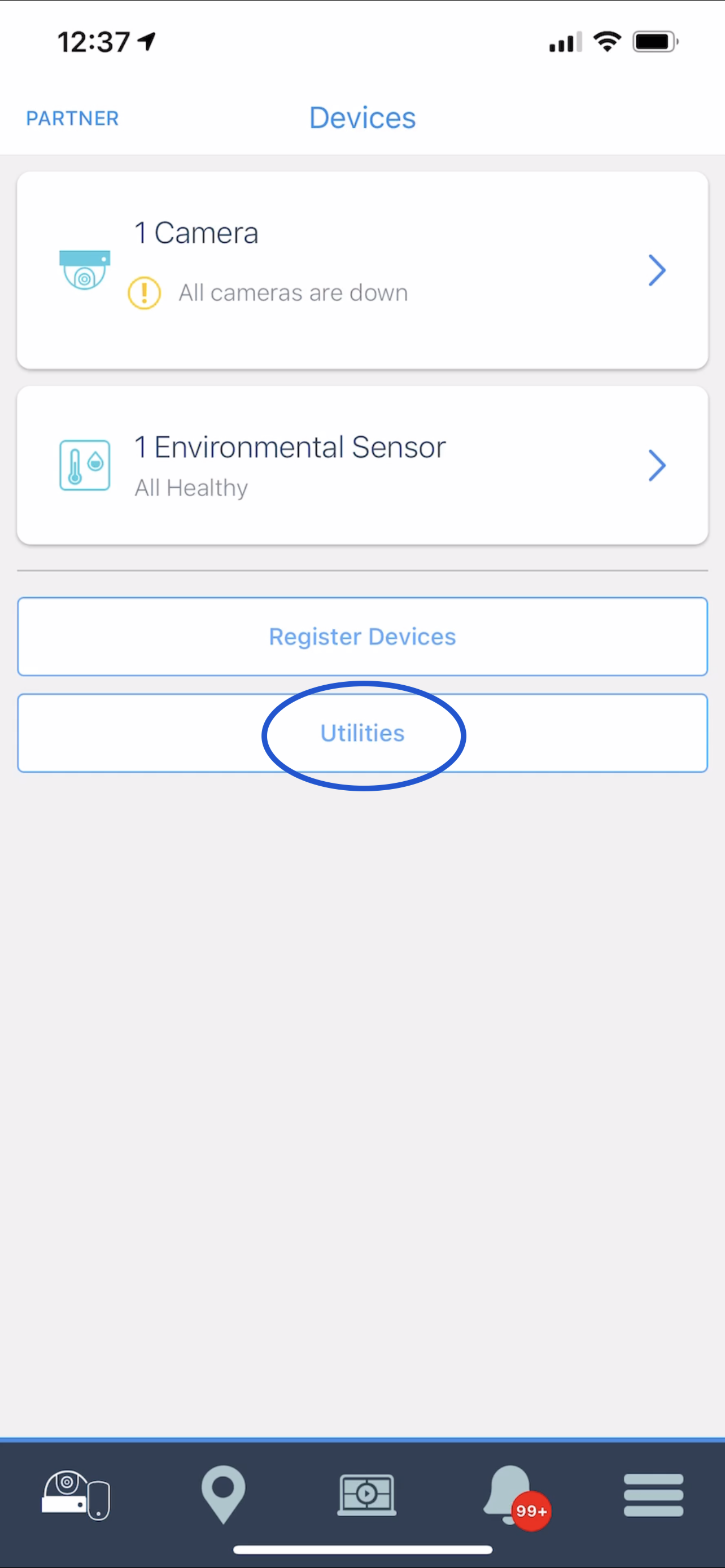 2. Tap on the 'Bluetooth Diagnostic' button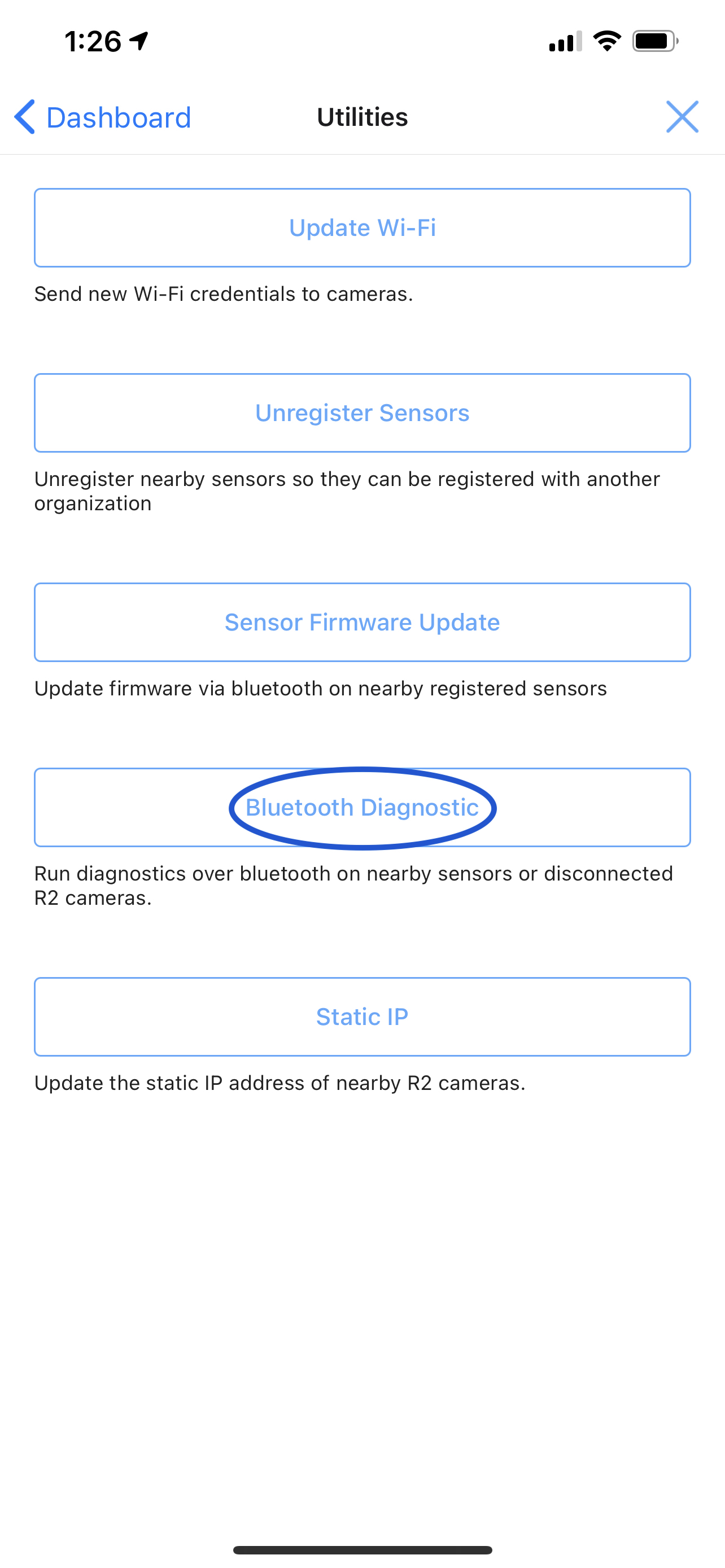 3. Select the device you want to gather bluetooth diagnostics for by tapping on the button to the right of the device. Once selected tap next on the bottom to continue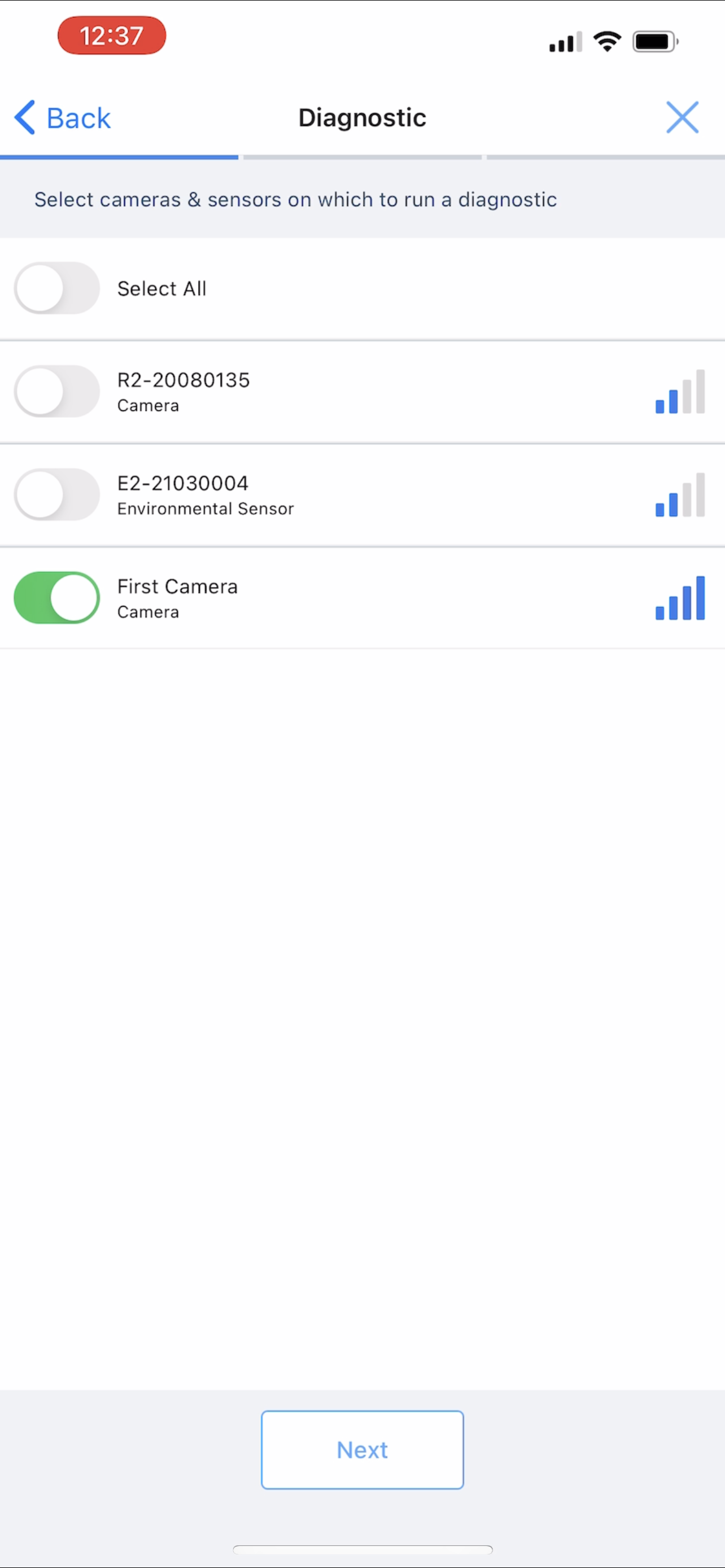 4. The 'Running Diagnostics' window will appear. This will show you the current run time status while we gather the bluetooth diagnostic information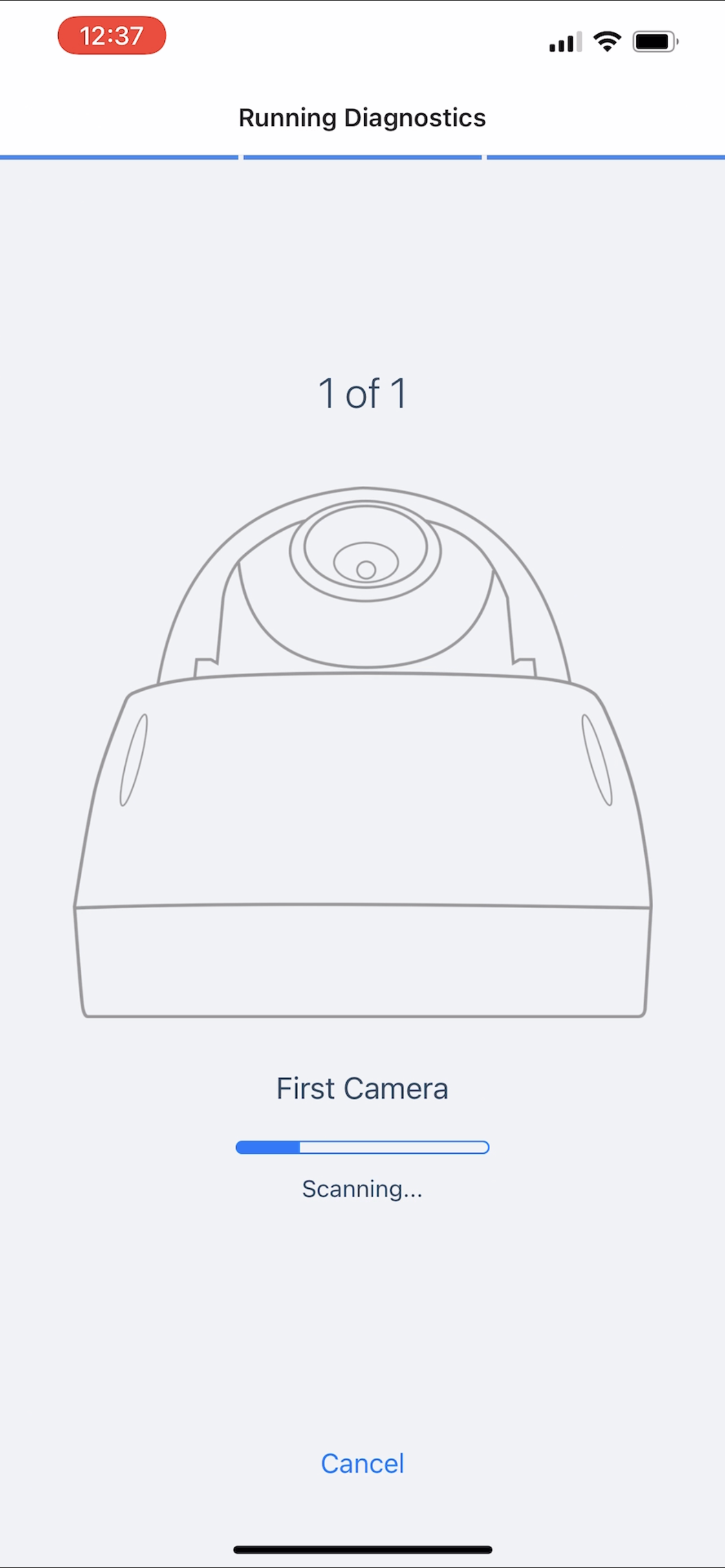 5. When the running step finishes you will see the diagnostic information displayed under the 'Details' drop down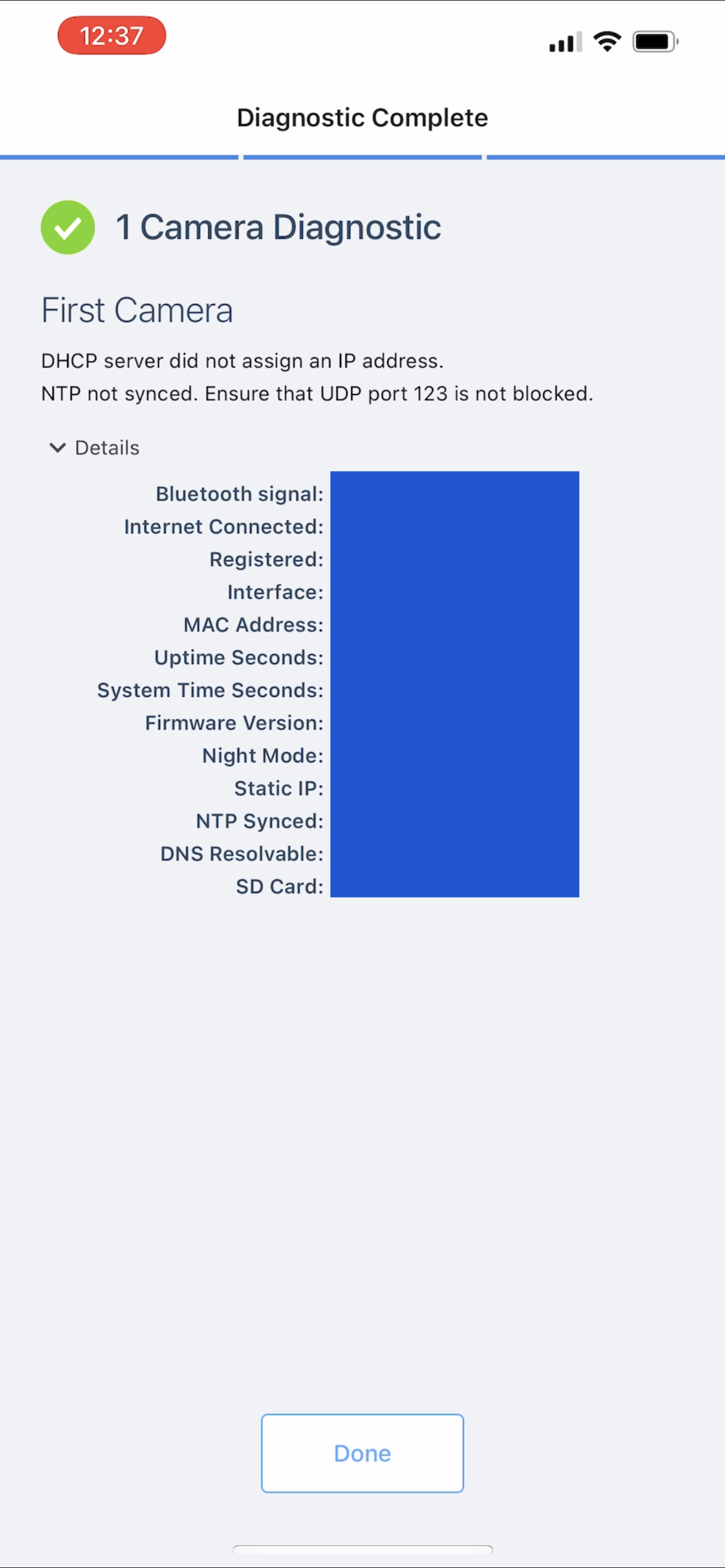 Full process GIF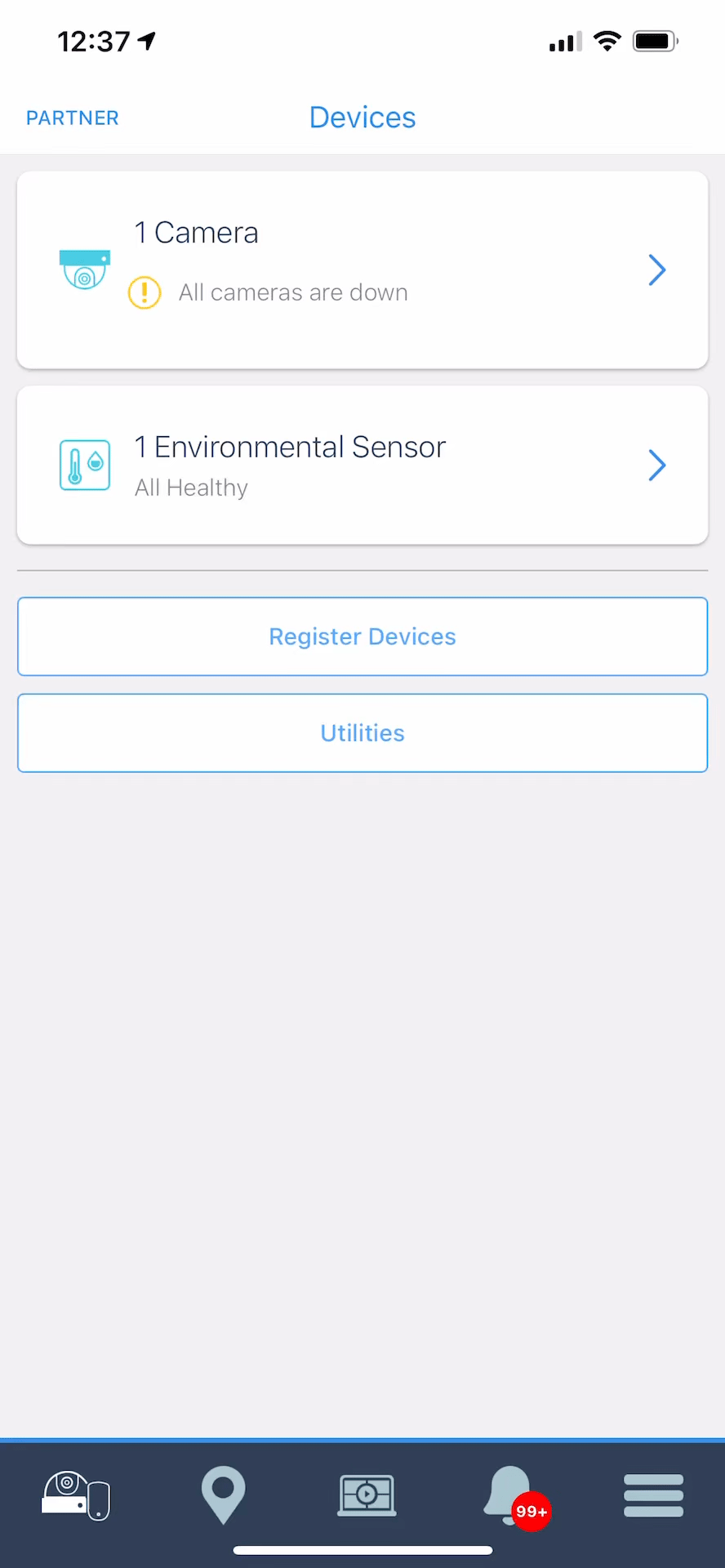 If you have any further questions please reach out to our Rhombus Support at help@rhombus.com. If you would like to talk to a Rhombus Sales Representative please reach out to sales@rhombus.com.