In this article, we will cover how to customize your Rhombus dashboard:
Dashboard Customization
If you wish to customize the way your dashboard is set up, you can select "Customize Dashboard" on the right-hand side of your dashboard page. Once selected, you should be able to customize your dashboard. See the example below: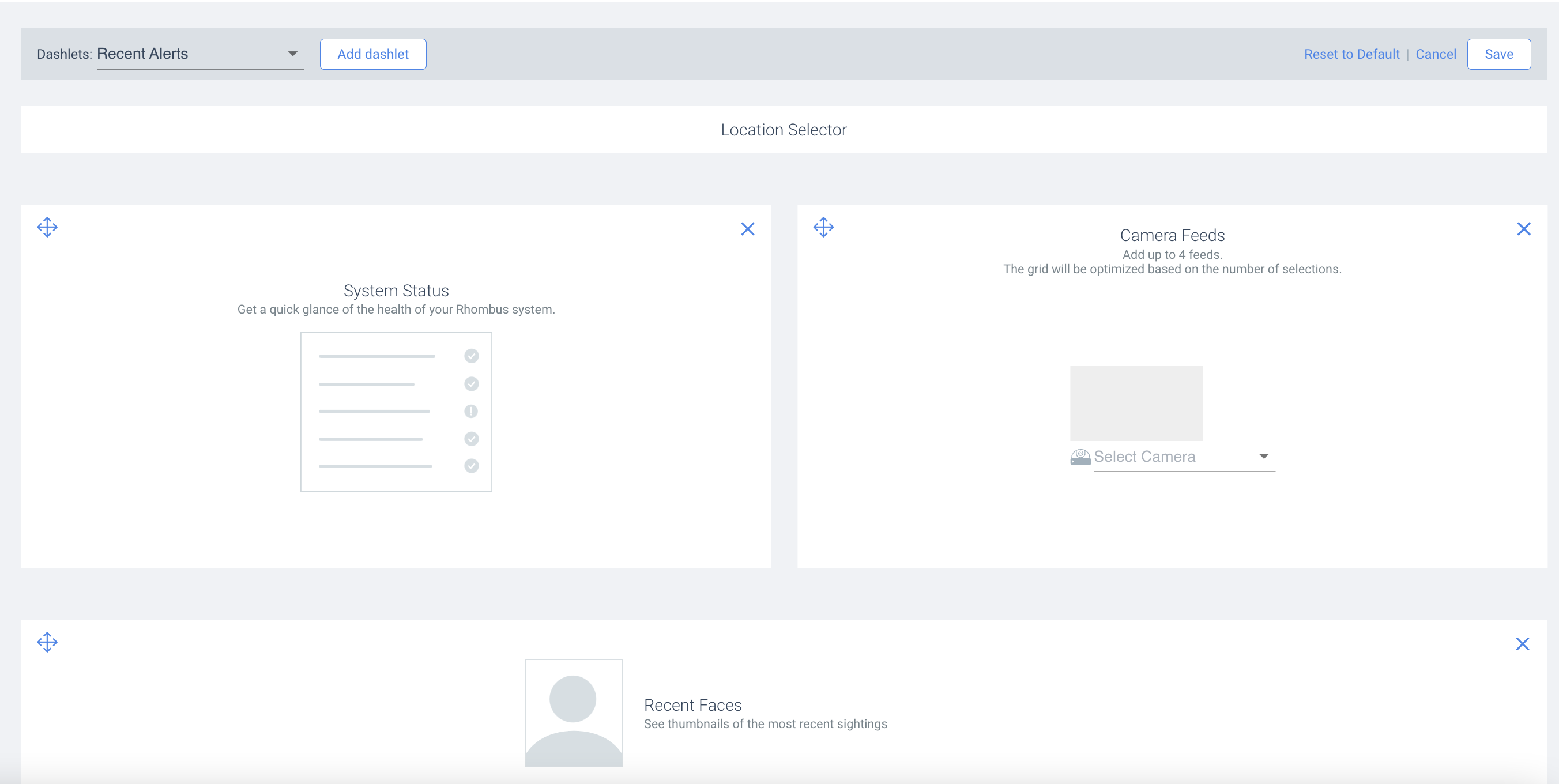 Managing Dashlet
Once "Customize Dashboard" is selected, you can manage your dashlets. You can add different dashlets by selecting the menu on the top left-hand side. You can move the dashlets around by selecting each dashlet and rearranging your dashboard. You can also add camera feeds to the dashlet, and if you wish to reset to default, you can do so. See below for an example of managing dashlets: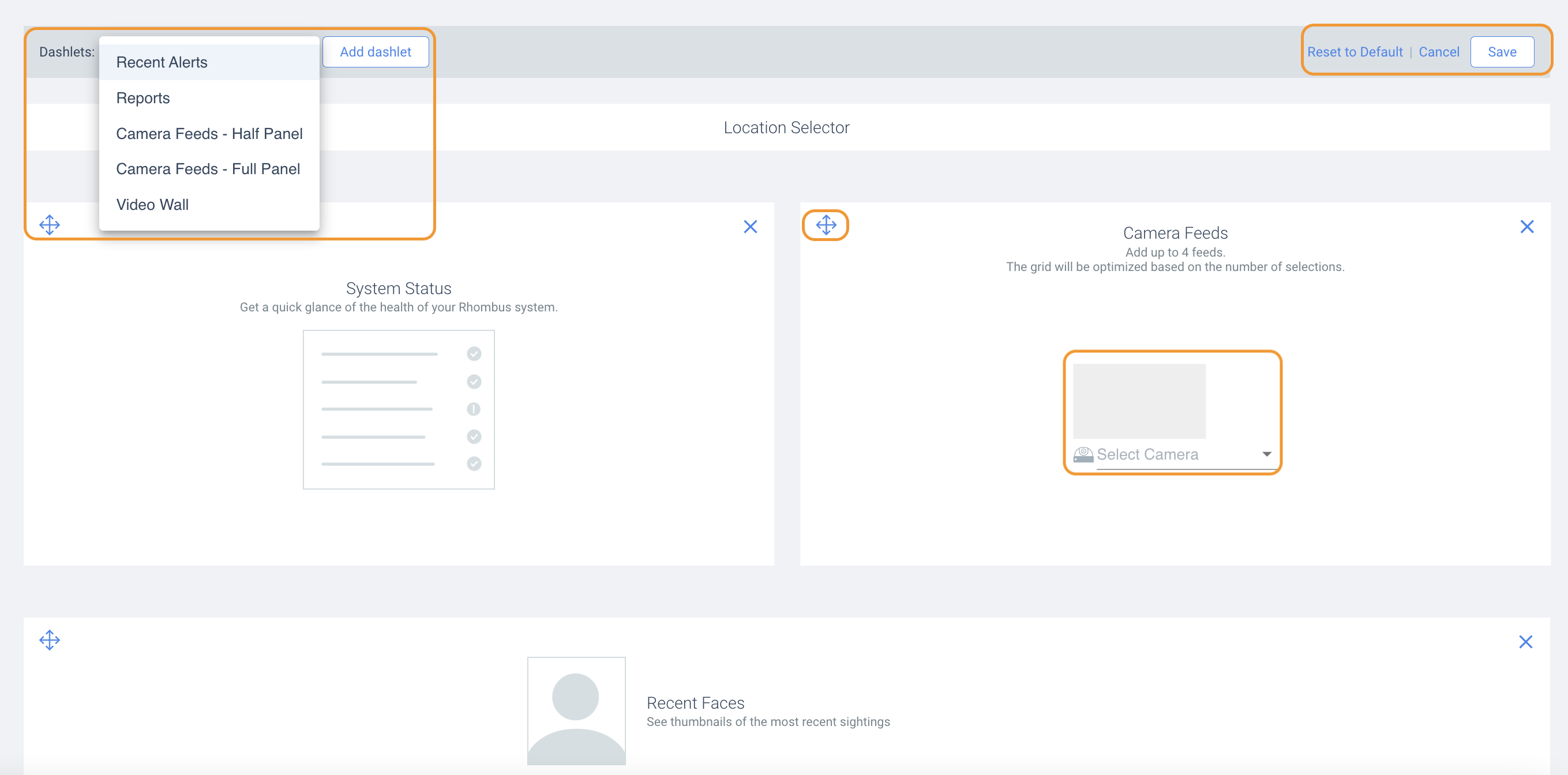 If you have any further questions please reach out to our Rhombus Support at help@rhombus.com. If you would like to talk to a Rhombus Sales Representative please reach out to sales@rhombus.com.