The snapshot feature can save a single video frame to the host computer. To save a snapshot, navigate to the camera player page and go to the footage of the desired snapshot. Then, click the camera button in the top right menu of the player.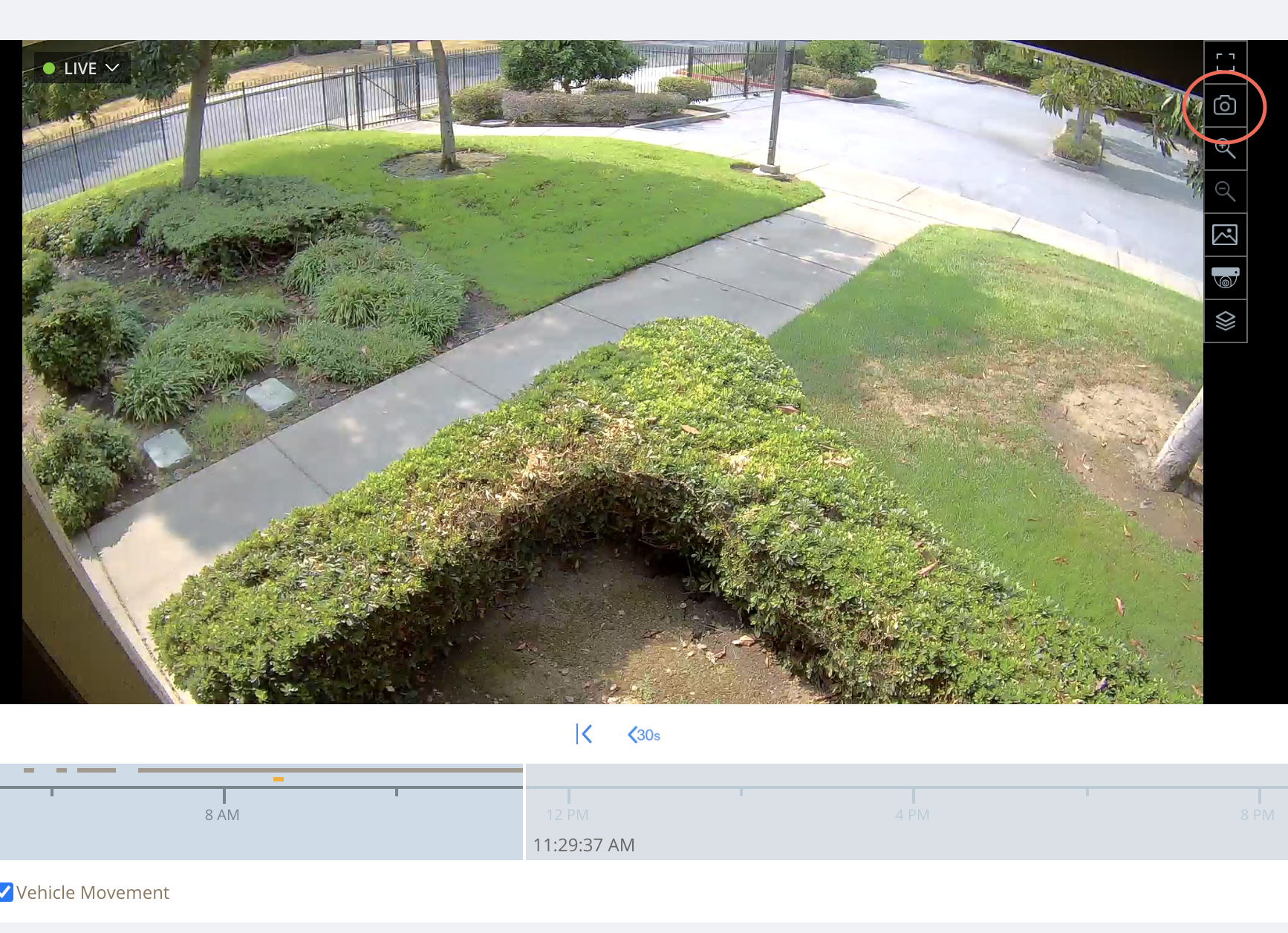 This will download a .png file with the camera name, date and time. Here is an example:
East_Gate-Sep_16_2020_11_32_48_AM_PDT.png
If you have any further questions please reach out to our Rhombus Support at help@rhombus.com. If you would like to talk to a Rhombus Sales Representative please reach out to sales@rhombus.com.