Once you have unboxed a Rhombus camera, there are a few ways to wire it depending on what configuration you choose. Below outlines each of the steps.
You can download the diagrams below here.
Power over Ethernet (PoE) - Recommended
This method is by far the simplest, where all that is necessary is to place the ethernet cable into the back of the camera. The cord will provide both the power and the internet connectivity. The PoE switch must be 802.3af or 802.3at compliant, and each camera will draw no more than 10 Watts.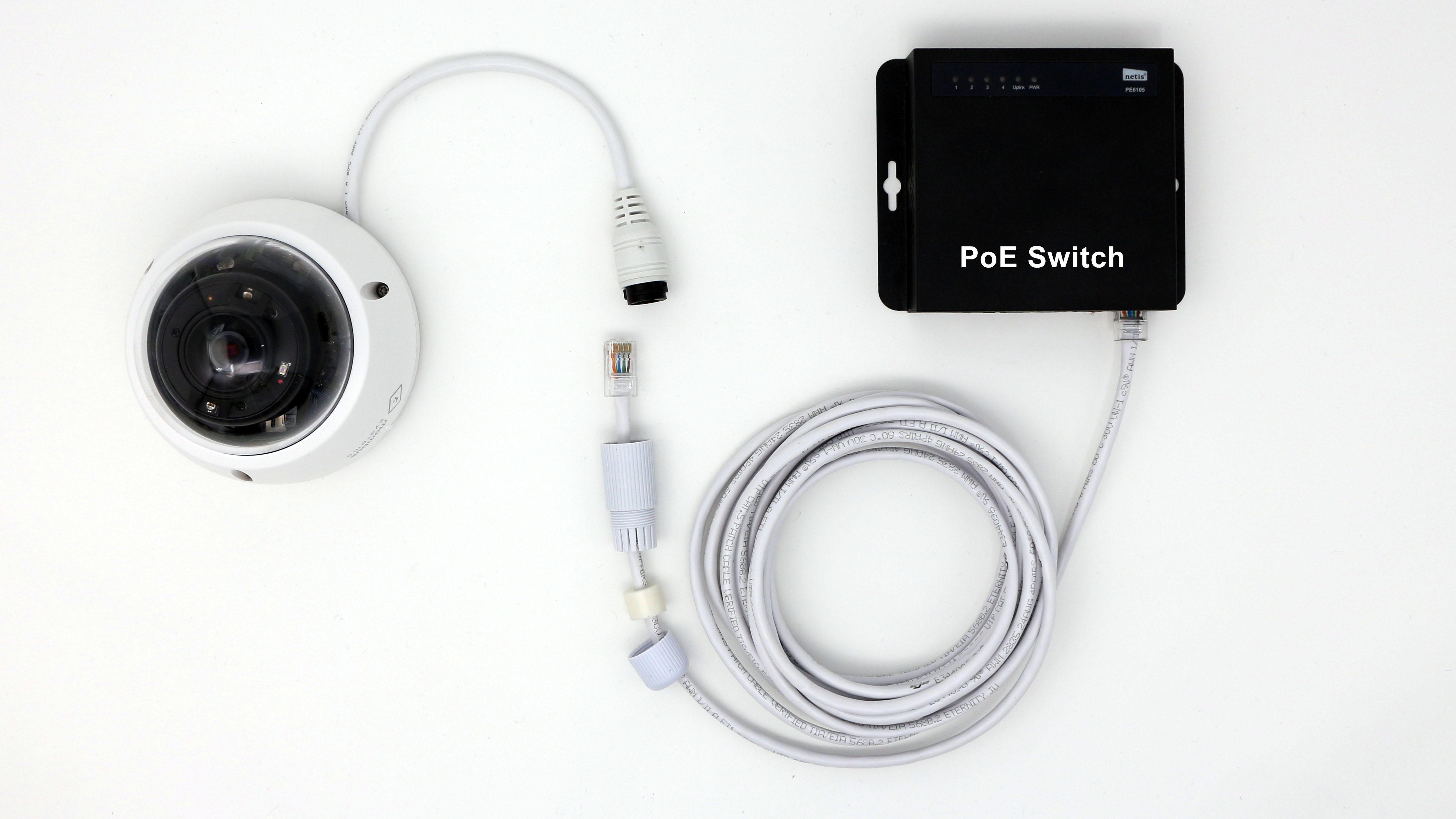 All cameras

WiFi
R1, R2 with WiFi:
For this configuration, simply plug an ethernet cord into the back of the camera and the other end into the RP131 adapter (included with R1, optional for R2). The power adapter also acts as the WiFi antenna.

R100, R360, R400 with WiFi:
For this configuration, a non-Rhombus wireless router and PoE injector are required. For example, you can use this portable router and compatible PoE injector.

Ethernet + Power:
For the R1, R100, R2, R360:
If you are using a standard ethernet connection without power, then you can use the RP131 adapter sold separately.
The yellow cable should be plugged into the power adapter and the white cable should go to your ethernet switch. The other side of the adapter labeled "Camera" goes into the camera.

For the R400:
For this setup, you can use a non-Rhombus PoE injector such as this one: PoE injector.

Next - Mounting your Camera