RMA (Return materials authorization)
If you have a Rhombus device that has failed or you think needs to be returned, please contact support to start the return (RMA) process.  Alternatively, you can start the process from within your account by going to "Camera Return" under the question mark.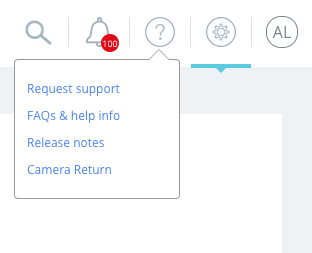 Warranty Period
All Rhombus cameras come with a standard 5 year warranty that protects against any issues that are related to Rhombus. 
Return Policy
If you are unsatisfied with your Rhombus Systems purchase in any way, you may return your purchase for a full refund as long as you meet the following criteria:
The product is still in new condition and not damaged in any way
All products being returned are shipped back to Rhombus
You submit a refund request within

60

days of purchase
To initiate a refund request, please contact your sales representative or partner that sold you the product.