The cameras are pre-configured to obtain their local network configuration (IP, subnet, gateway, etc.) via DHCP.  We recommend configuring a dedicated DHCP pool that is assigned to the dedicated VLAN the cameras are attached to.
Note: R1 cameras cannot be assigned a static IP
To assign a static IP to an R2 camera, fill in the fields below on the mobile app during registration.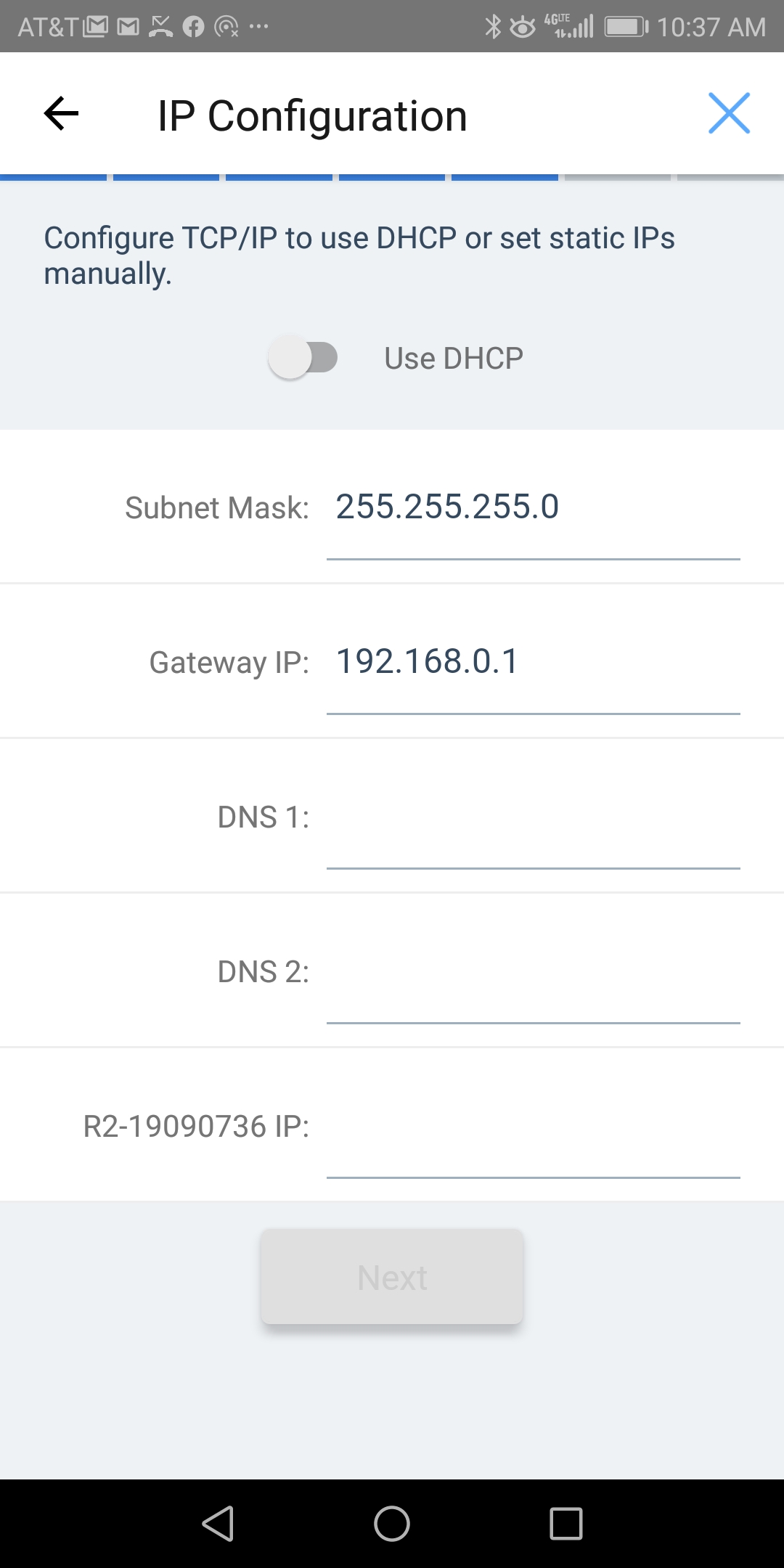 Be sure the IP address assigned to the camera is reserved on the network.