To create a timelapse video, simply go to Saved Video -> Timelapses -> Create Timelapse.

You can create a time-lapse as far back as any camera was online (it's ok if the camera no longer has video footage of the event) and you can create a time-lapse with up to 12 cameras at once.  
Once you've chosen the cameras you want to create a time-lapse for, choose the time frame the time-lapse should cover and the last options are whether you want the time-lapse to skip nights and/or weekends.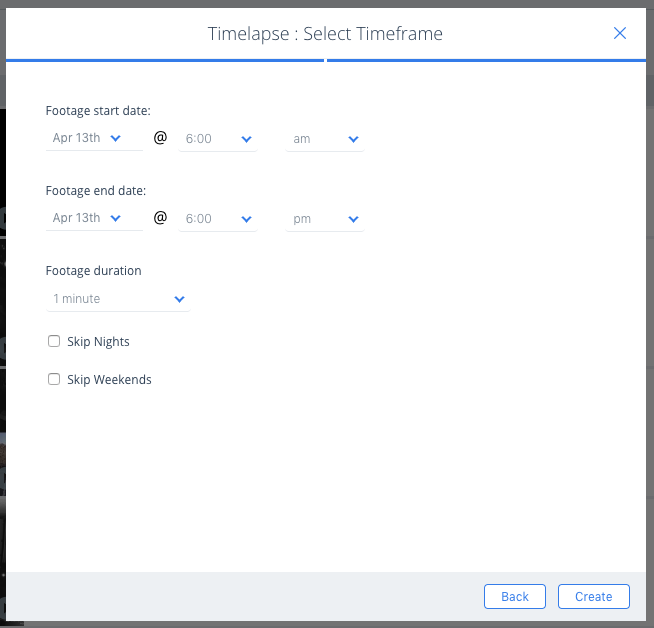 Once your time-lapse has been created, you can share it like any other saved video or download it as well.  
Enjoy!