Authorize Access
To authorize Rhombus Systems to save data in your Google Drive account, you must authorize access. Start by logging in to the Google Admin (https://admin.google.com) and clicking "Security". Scroll down to "Advanced Settings" and click "Manage API client access". In the "Client Name" box, enter "100793712432851243382". Under "One or More API Scopes", enter "https://www.googleapis.com/auth/drive". Now click "Authorize".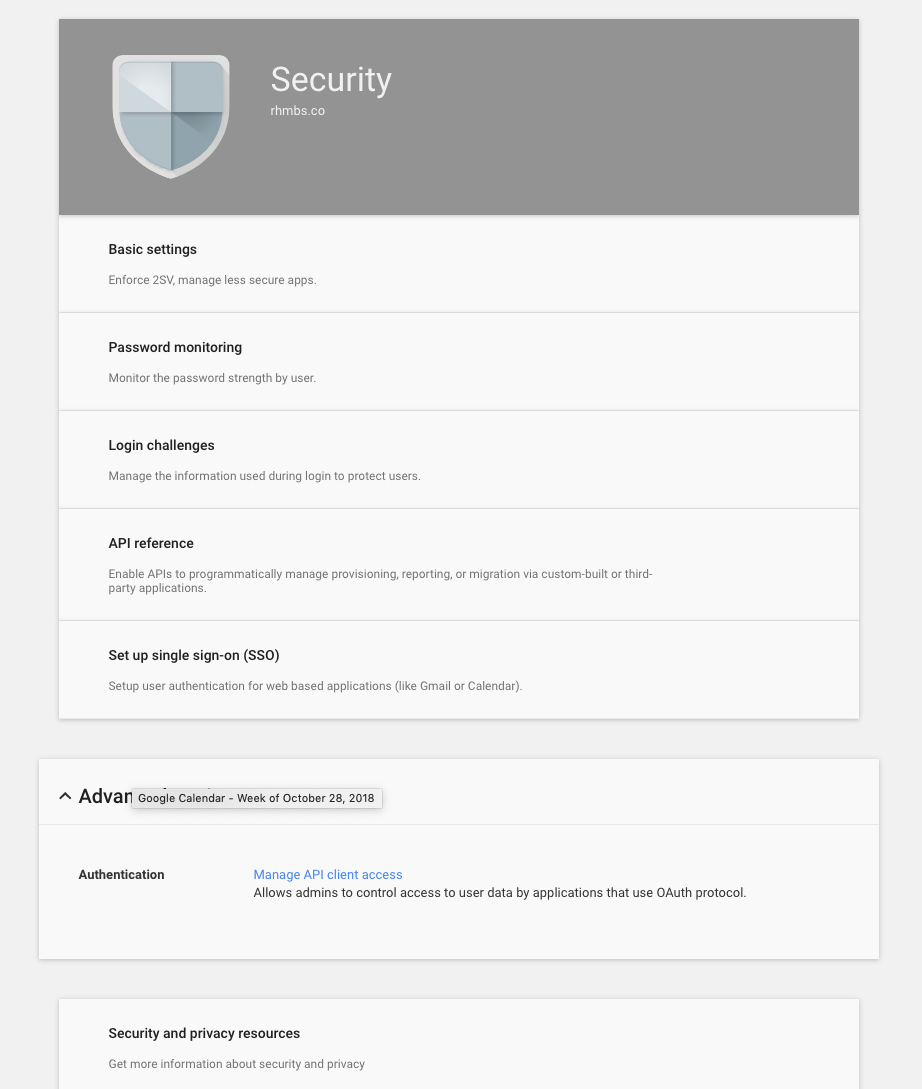 Folder Id
You can select the folder you want clips to be saved under. You can find the "Folder Id" for a folder by going to the file navigator in your browser and choosing "My Drive". Click through the hierarchy until you are in the folder you want to use. The URL in your browser should look something like https://drive.google.com/drive/u/2/folders/1HAk0RlukQMvOEr_txu8z2YfpPJ8A9v0e. The last numbers, in this case, "1HAk0RlukQMvOEr_txu8z2YfpPJ8A9v0e" is the Folder Id.
Account User
In Google Drive, all files must be created by a user. We recommend creating a special user (with limited access) that Rhombus can create files under. Once the user is created, insert the email address for the user.