In this article, we'll discuss how to configure SCIM (System for Cross-domain Identity Management) within Rhombus to be used in conjunction with SSO in order to automatically provision and de-provision users. To learn more about SCIM, check out this article.
General Overview
Start by going to Settings -> Single Sign-On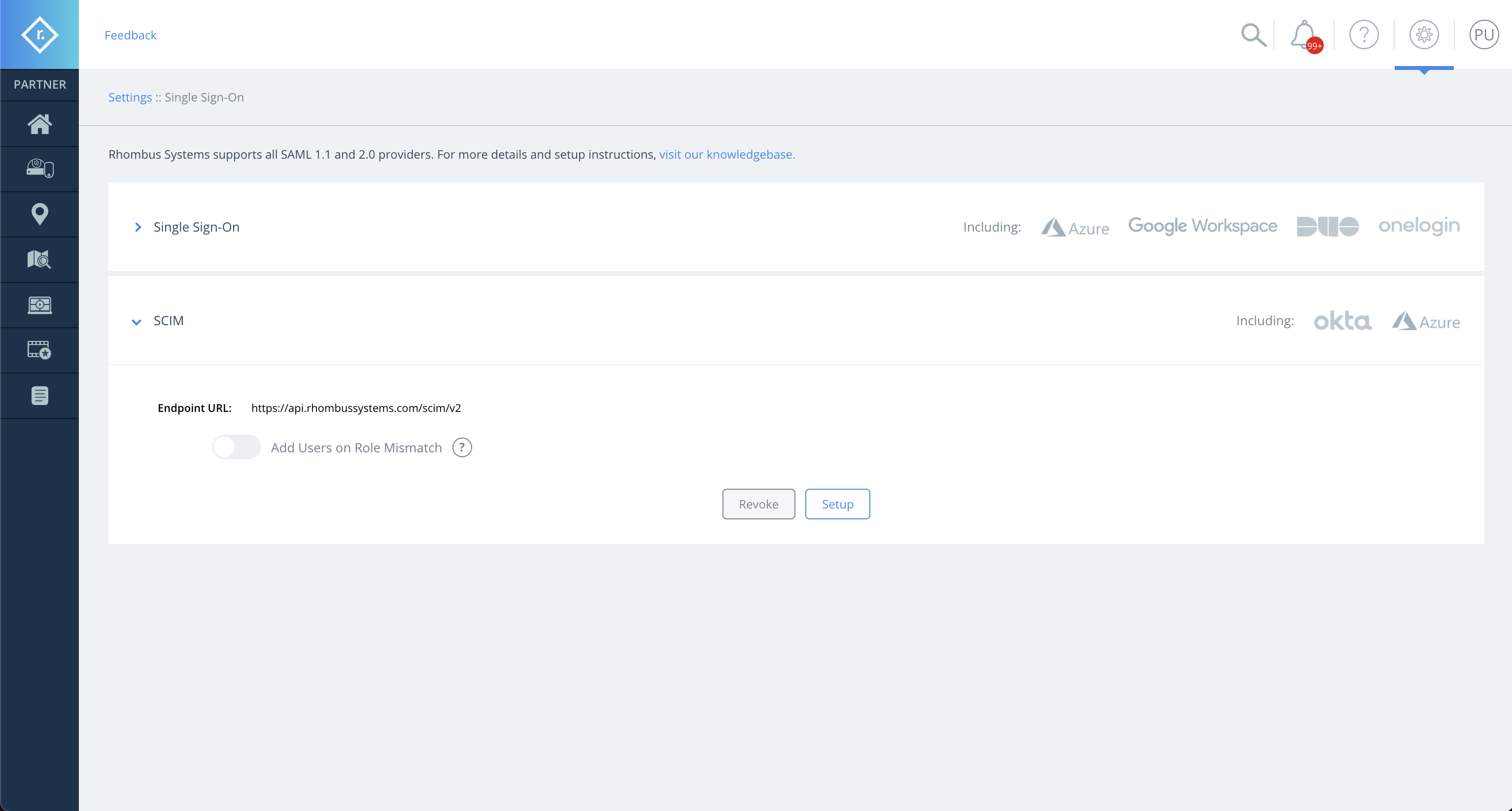 Rhombus SCIM API supports header authentication (Authorization: Bearer <SCIM Token>). A new API token can be generated as shown in the image above which you then input into your SCIM provider.
And that's all there is to it.
ROLES: Matching Roles should be configured under Settings -> Role Management OR "Add Users on Role Mismatch" can be turned on to allow users to be added with or without any matching roles.
SCIM setup guides
Not sure what SSO is? Check out our "What is SSO" article to learn more!
Have more questions? Contact Rhombus Support at +1 (877) 746-6797 option 2 or support@rhombus.com.
Interested in learning more? Contact Rhombus Sales at +1 (877) 746-6797 option 1 or sales@rhombus.com.