Topics included in this article:
Pre-Requisite: Azure Active Directory Subscription. To view the Microsoft documentation, click the links for Provision users and groups using SCIM or Configuring SCIM provisioning for Azure AD.
Below are the steps necessary to setup single sign-on with Office 365/Microsoft Azure AD.
1) Access the Azure Active Directory Portal (https://aad.portal.azure.com/)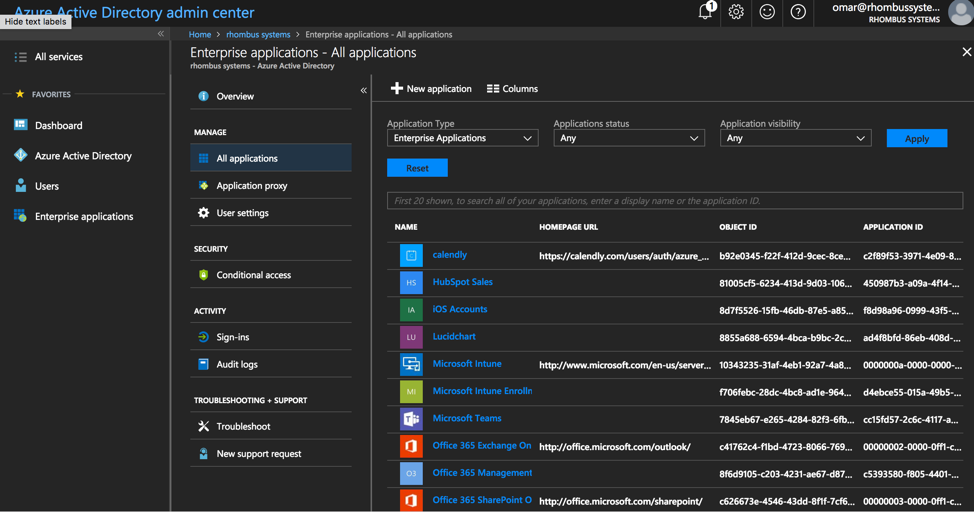 2) + New Application -> Non Gallery Application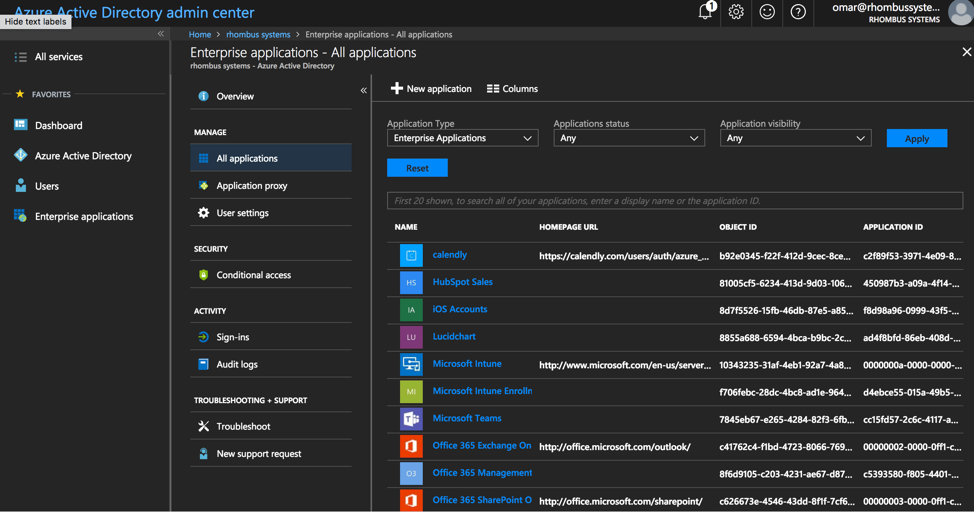 3) Name the Application Rhombus Systems and assign Users or Groups that are allowed to access Rhombus
4) Fill in the Single Sign-On details as show below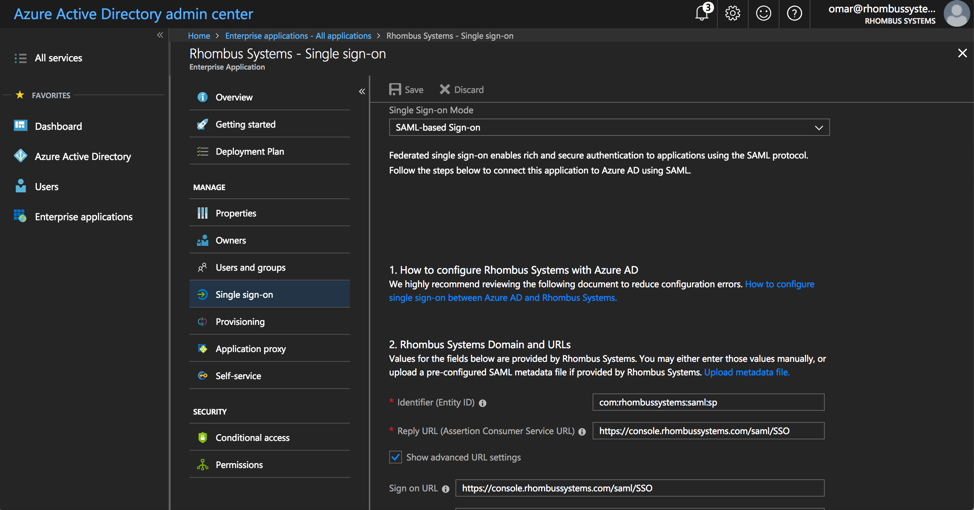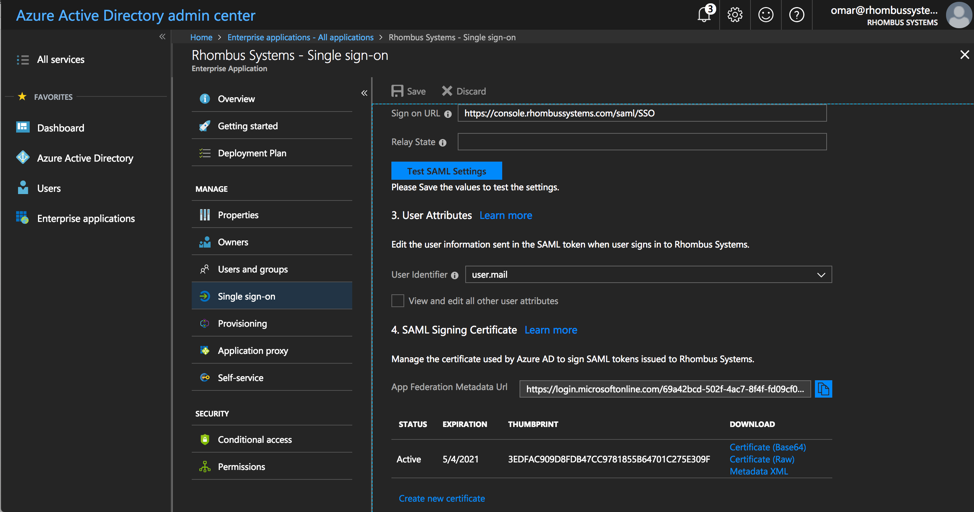 5) Download the MetaData XML

6) Copy the MetaData XML and paste it in the Rhombus Single Sign-On Settings Console
(accessible by going to Settings -> Single Sign-On)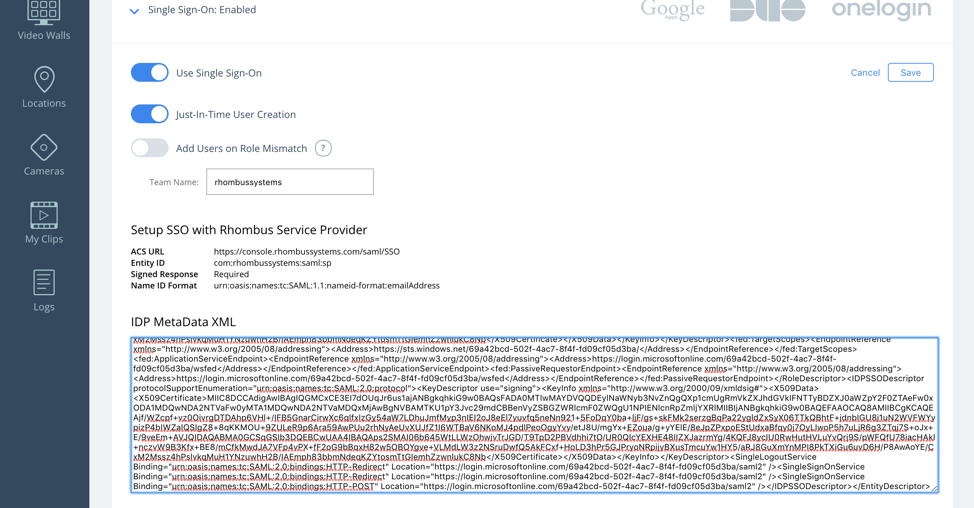 7) Edit The Metadata XML by adding the NameIDFormat Attribute as show below (This needs to be done as Office 365 XML generator has a bug)
Add the following line in the XML within the IDPSSODescriptor as shown below
<NameIDFormat>urn:oasis:names:tc:SAML:1.1:nameid-format:emailAddress</NameIDFormat>

8) Click Save

9) Everything should now be all set!