Sometimes it's helpful to understand where movement is happening within a video. For this reason we allow customers to see a heatmap showing the areas with the most activity. To see a heatmap for a given camera, simply click on the toolbar icon below the camera. There you'll see an option to show the heatmap for that particular day.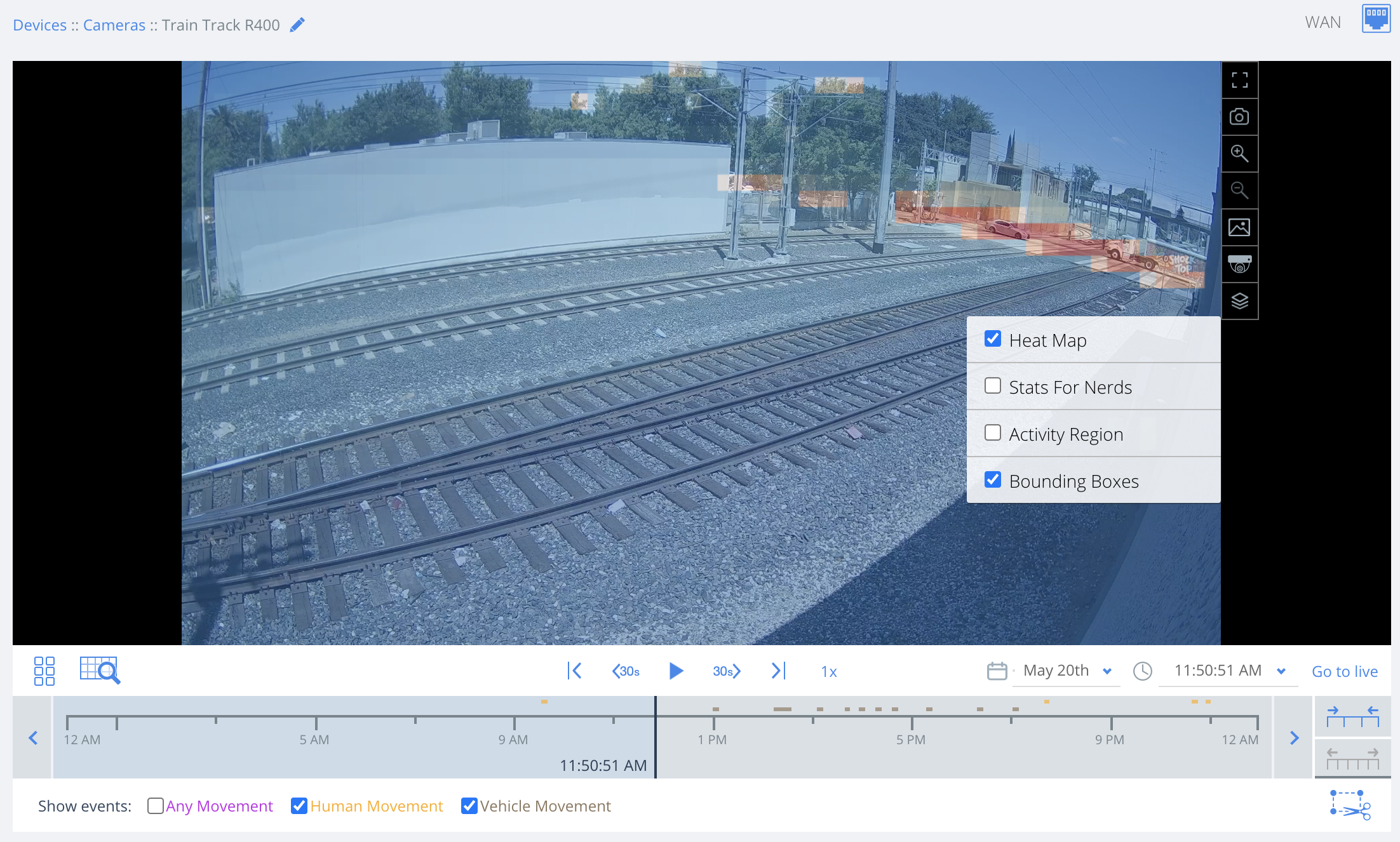 Note that the heatmap is only for a 24 hour period of the specified day. That means the heatmap will only be for the calendar day you specify at the top of the player.
This feature is still in beta, so if you have any suggestions for this feature, please reach out to our team and offer suggestions.
Have more questions? Contact Rhombus Support at +1 (877) 746-6797 option 2 or support@rhombus.com.
Interested in learning more? Contact Rhombus Sales at +1 (877) 746-6797 option 1 or sales@rhombus.com.