Rhombus exposes two primary types of people or visitor counting for their customers. The first option is a Unique Visitor Counting.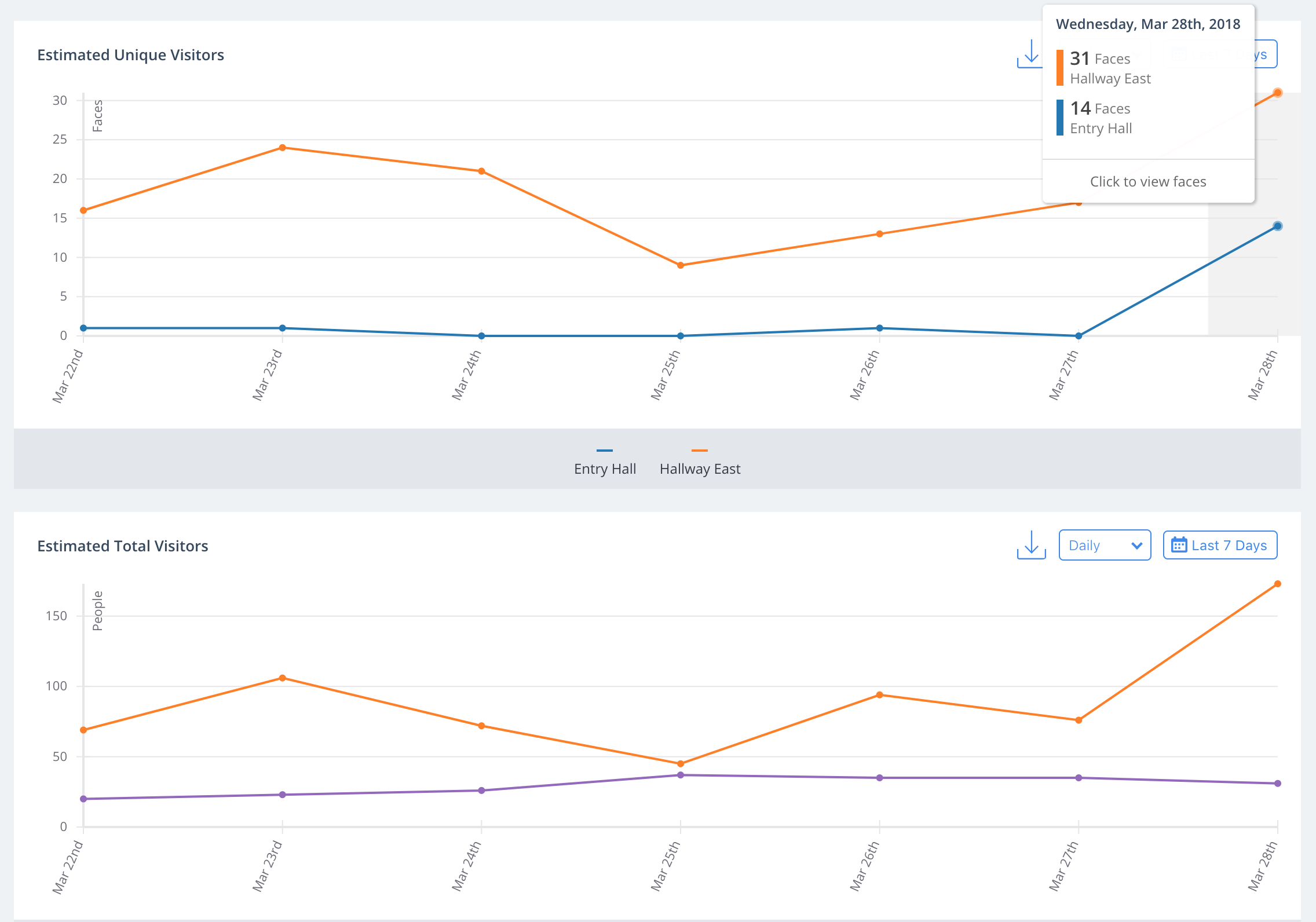 Unique Visitor Counting
Unique Visitor Counting relies on facial recognition to count the number of unique visitors a location might have in a given period of time. The success of this feature is really dependent on the camera positioning, but assuming you can place the camera near head-level and see faces fairly straight-on, then this feature works really well to identify how many unique visitors you are seeing in a given time period. The time period is configurable over 15 minutes, Hour, Day, or Month and for whichever time period you choose, the unique counts are shown over that time period.
Total Visitors
In situations where the camera cannot get good head-on views of faces, then our Total Visitors metric is a better solution. This method just counts the number of people it sees whether or not a face can be seen. This is ideal for situations where there is a lot of foot traffic passing by (eg front of a retail store, kiosk, trade-show), but seeing faces is difficult either due to camera positioning or the number of people. Furthermore, this solution works well if it's in a location where you know the same person isn't likely to pass that location multiple times (the same person will be counted each time they're seen no matter how many times they pass).
Picking the Right Solution
Talk with your account executive to figure out which solution is best for you and they'll also help configure it to achieve the best results.