There are often cases where there is some type of constant activity in the view of the camera that you want to ignore for any types of alerts.  That is why we allow the user to select an activity region to specify which area of the video they want to focus on.
Configuring Activity Regions
To configure your activity region, simply navigate to the camera you want to adjust and select "Adjust activity region".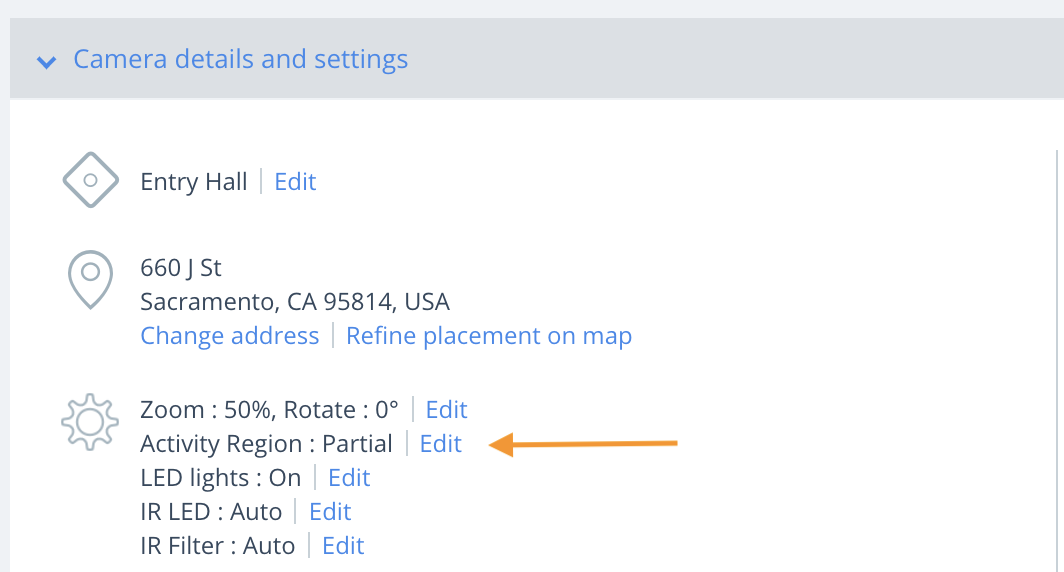 Once you click on this link, a modal will come up where you can select which region you want be alerted about.  Anything outside of this region will be ignored.  To start selecting the region, simply click the image and start drawing your polygon by going from one dot to the next.  To place another point, click on the spot where you want the point and another one will be anchored there.  Do that until you have come back around to the original point.  Your final image should look something like below where the blue region is the only area where activity will be processed.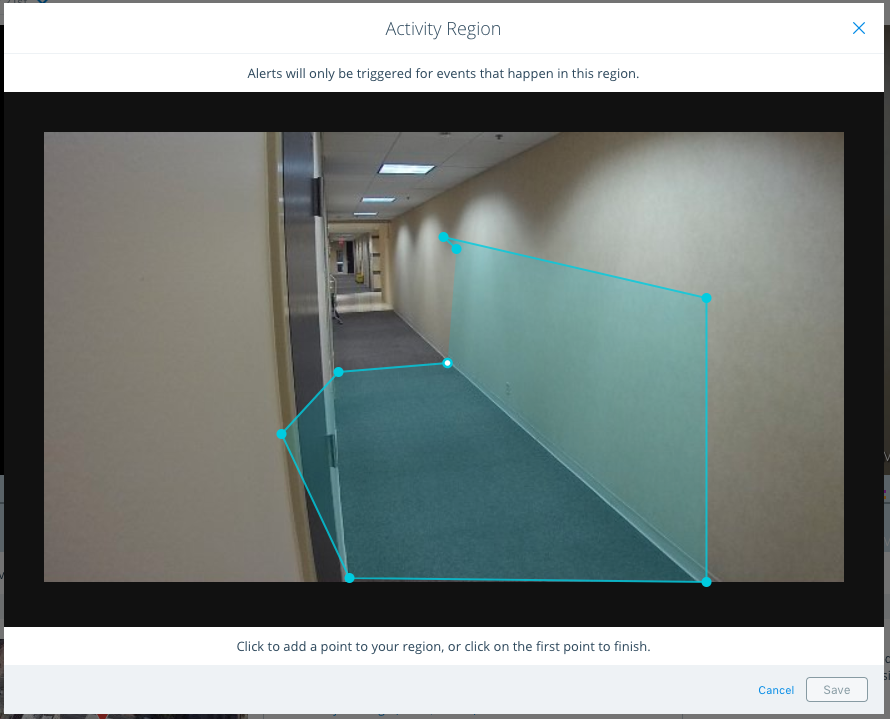 That's all there is to it!
Note: This feature is also often known as region selection.