There are often cases where there is some type of constant activity in the view of the camera that you want to ignore for any types of alerts. The feature that allows you to do this is called Activity Region.
To configure your activity region, simply navigate to the camera you want to adjust and select "Adjust activity region".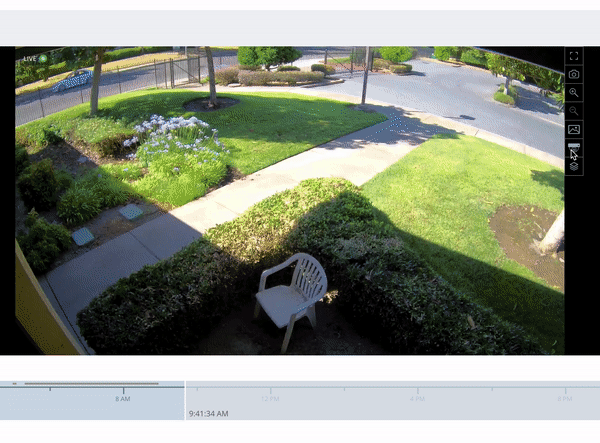 Once you click on this link, a modal will come up where you can select which region you want be alerted about. You will be able to select whether to trigger alerts for the defined regions or undefined regions.

if "Only trigger in defined regions" is selected, any object that overlaps the region at all is still considered and alerted on
if "Don't trigger alerts in defined regions" is selected, any object that is entirely contained in the region is not alerted on, so if the object overlaps at all with the area not selected then we will still alert on it
To start selecting the region, simply click the image and start drawing a polygon by going from one dot to the next. To place another point, click on the spot where you want the point and another one will be anchored there. Do that until you have come back around to the original point.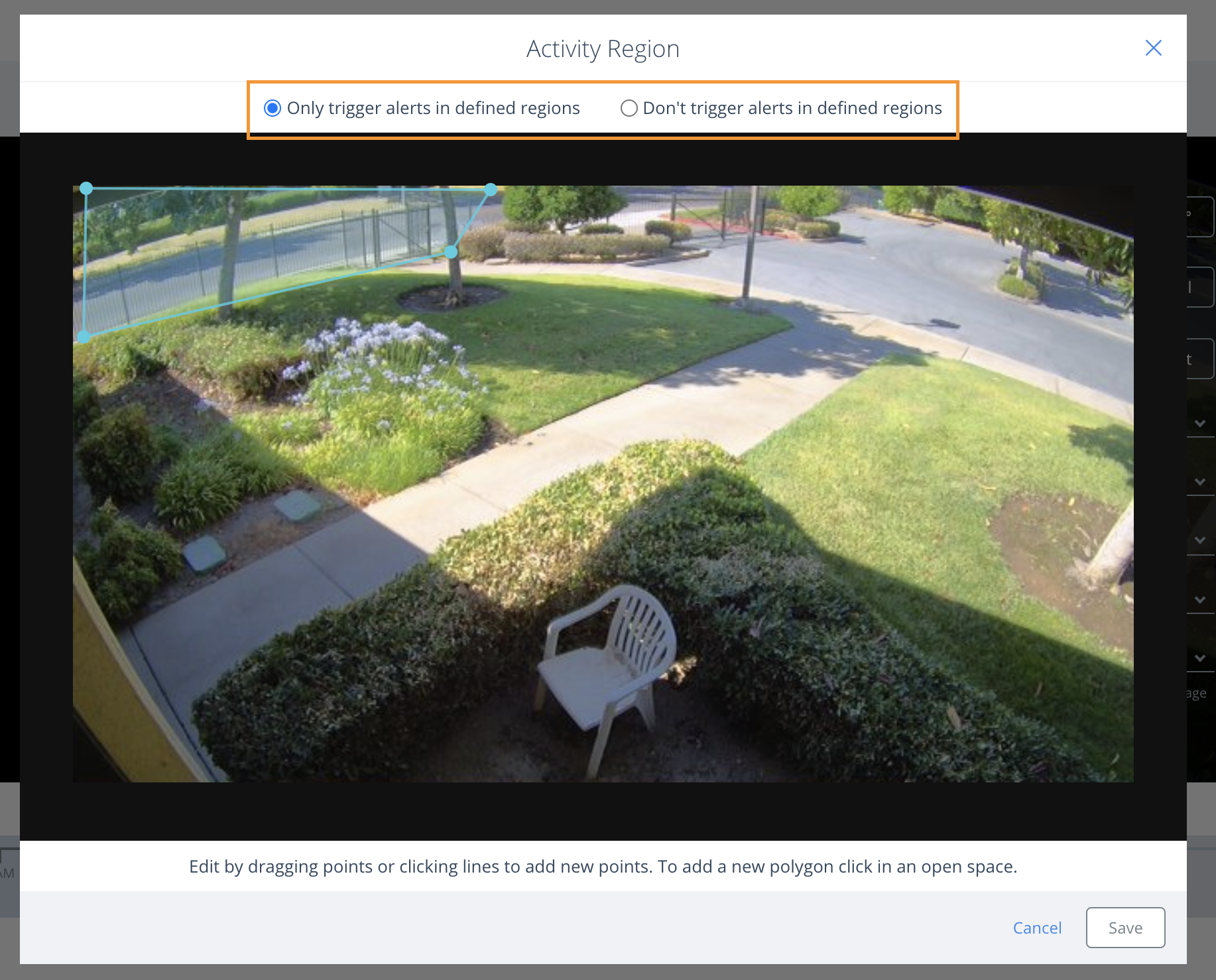 To delete an activity region, you must select any vertex of the polygon and select 'clicking here' on the bottom of the screen.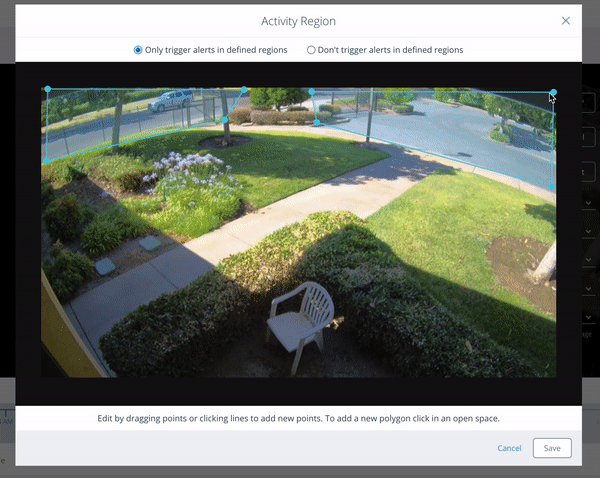 That's all there is to it!
Note: This feature is also often known as region selection.
If you have any further questions please reach out to our Rhombus Support at help@rhombus.com. If you would like to talk to a Rhombus Sales Representative please reach out to sales@rhombus.com.