In this article, we will walk through what occupancy counting is and how it works with Rhombus.
What is Occupancy Counting?
Occupancy counting allows end users to meticulously track human traffic at pivotal business locations. This feature yields indispensable data, enabling users to optimize business performance, maintain a secure environment, and identify key traffic trends.
How does it work?
Much like our advanced people counting functionality, our occupancy counting feature initiates by detecting human movement on the camera. Depending on the configured policy, the camera will promptly issue an alert notification if the observed human occupancy surpasses the predetermined threshold within the field of view (FoV). For instance, if the threshold is set at 10 people, the camera will trigger an alert only when 10 or more individuals are present within the same frame simultaneously.
Below is a screenshot of what High Occupancy event on a Rhombus camera.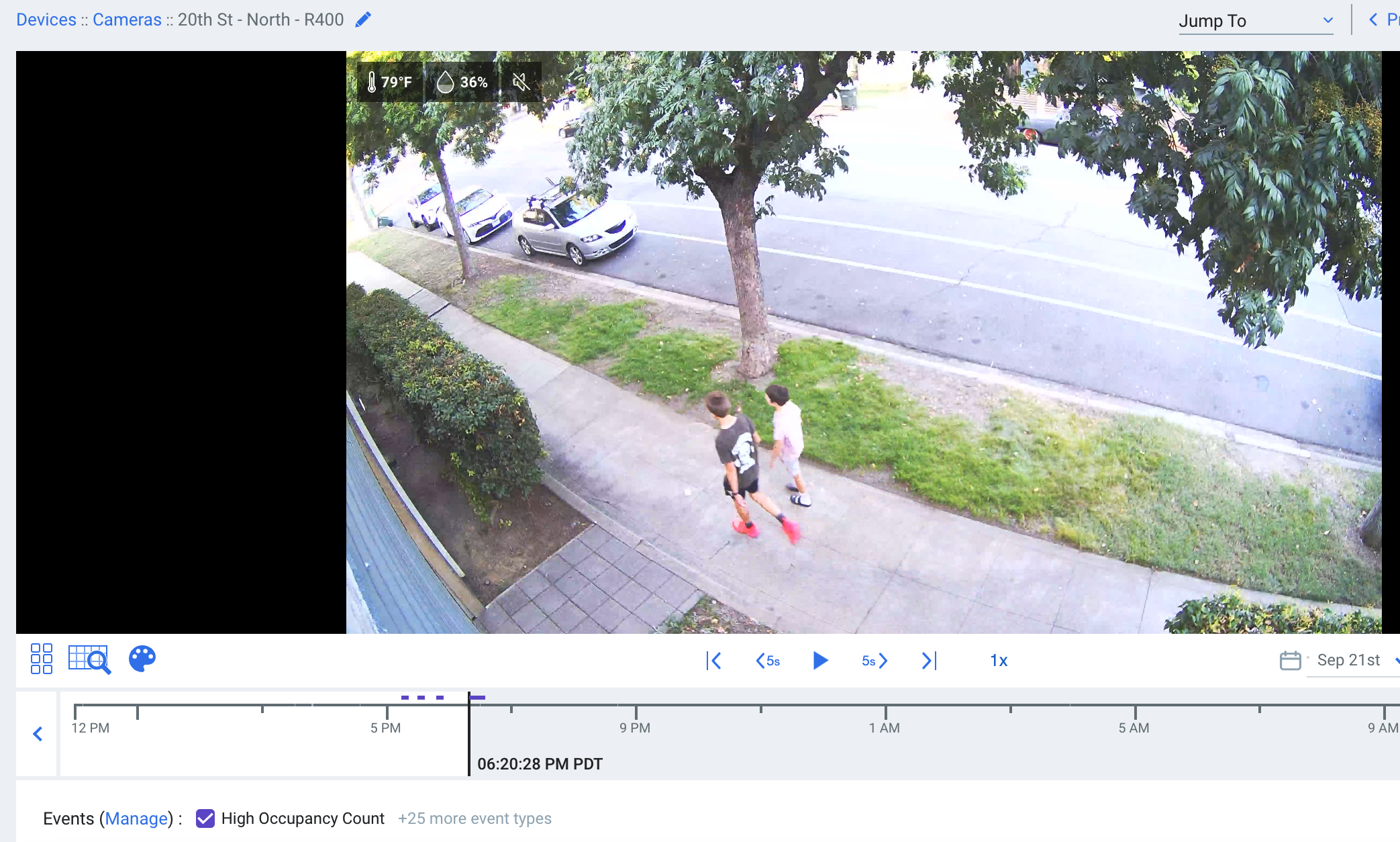 How to set up
Any camera equipped to detect human movement can be effectively employed for Occupancy Counting. To activate this feature, simply navigate to your console settings and select 'Manage Policies.' From there, you can easily enable Occupancy Counting for the specific cameras that require this functionality.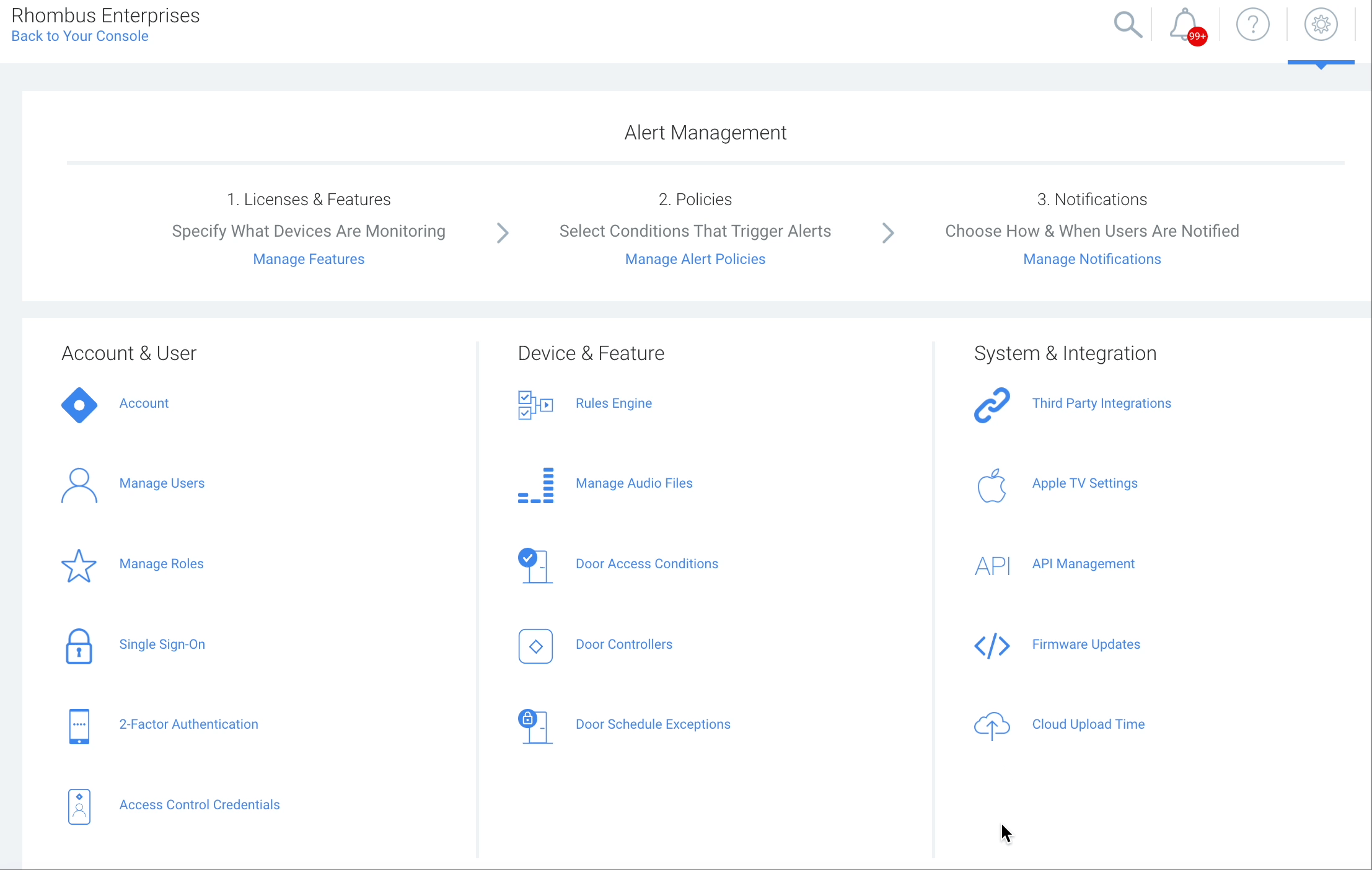 Helpful Links
Have more questions? Contact Rhombus Support at +1 (877) 746-6797 option 2 or support@rhombus.com.
Interested in learning more? Contact Rhombus Sales at +1 (877) 746-6797 option 1 or sales@rhombus.com.