Rhombus has partnered with Toast POS to bring an integrated experience providing visual context to your transactions in the Rhombus Console. In this article, we'll discuss how to set up and utilize this integration.
Turning on your Integration
Navigate to
Settings > Third Party Integrations > Toast POS
to activate and configure the integration.
Configuring your Toast POS Integration
To configure your integration in Console, you'll need your GUID provided by Toast. This ID number will be sent to your email after enabling the Rhombus app in the Toast Marketplace.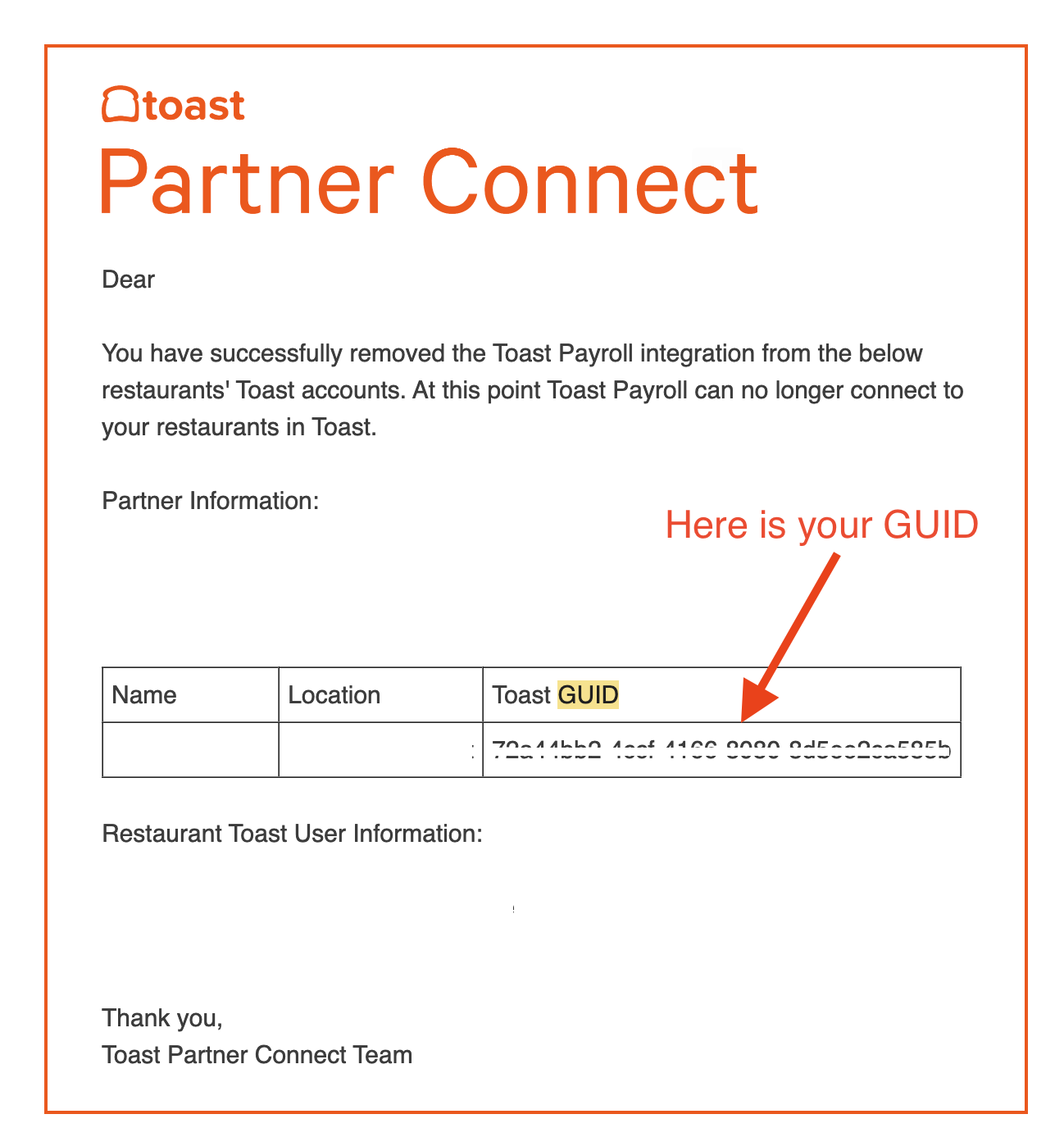 Once you have your GUID, you can enter this in the Third Party Integration section in the console under the Toast POS section. Below is the pathway to get the page in the Rhombus console also.
Rhombus Console > Settings > Third Party Integrations
From there you would open the Toast POS integration and enter in the GUID provided by Toast POS. See a video below.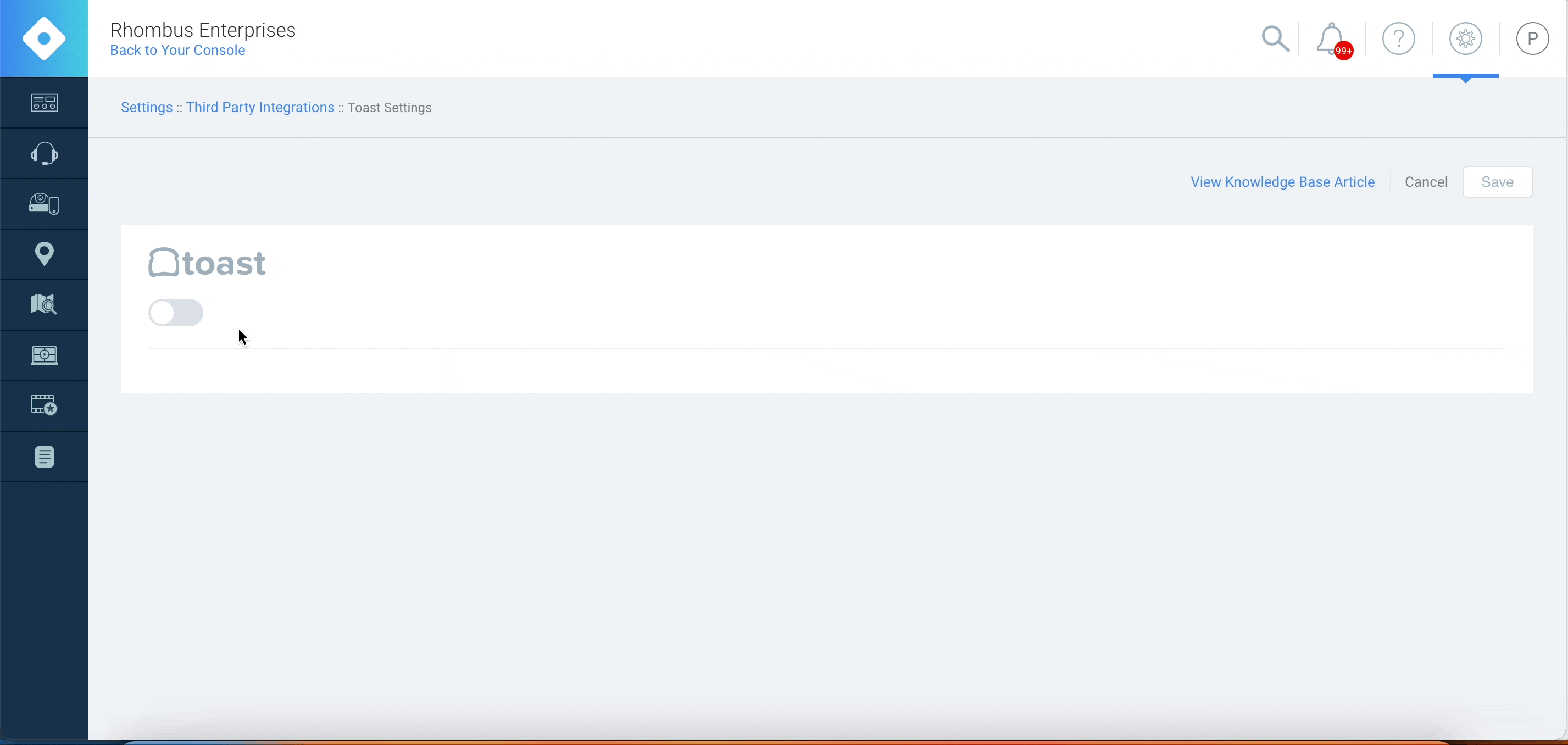 After hitting 'Submit' go into the second section '2. Select Cameras' to then associate Rhombus cameras to Toast POS service areas. Rhombus choice to tie cameras to service area because Toast POS offers mobile and non-station payments. To learn more about Toast POS service areas click here. Doing this will provide events for the Toast POS on the appropriate cameras. See video below to see example.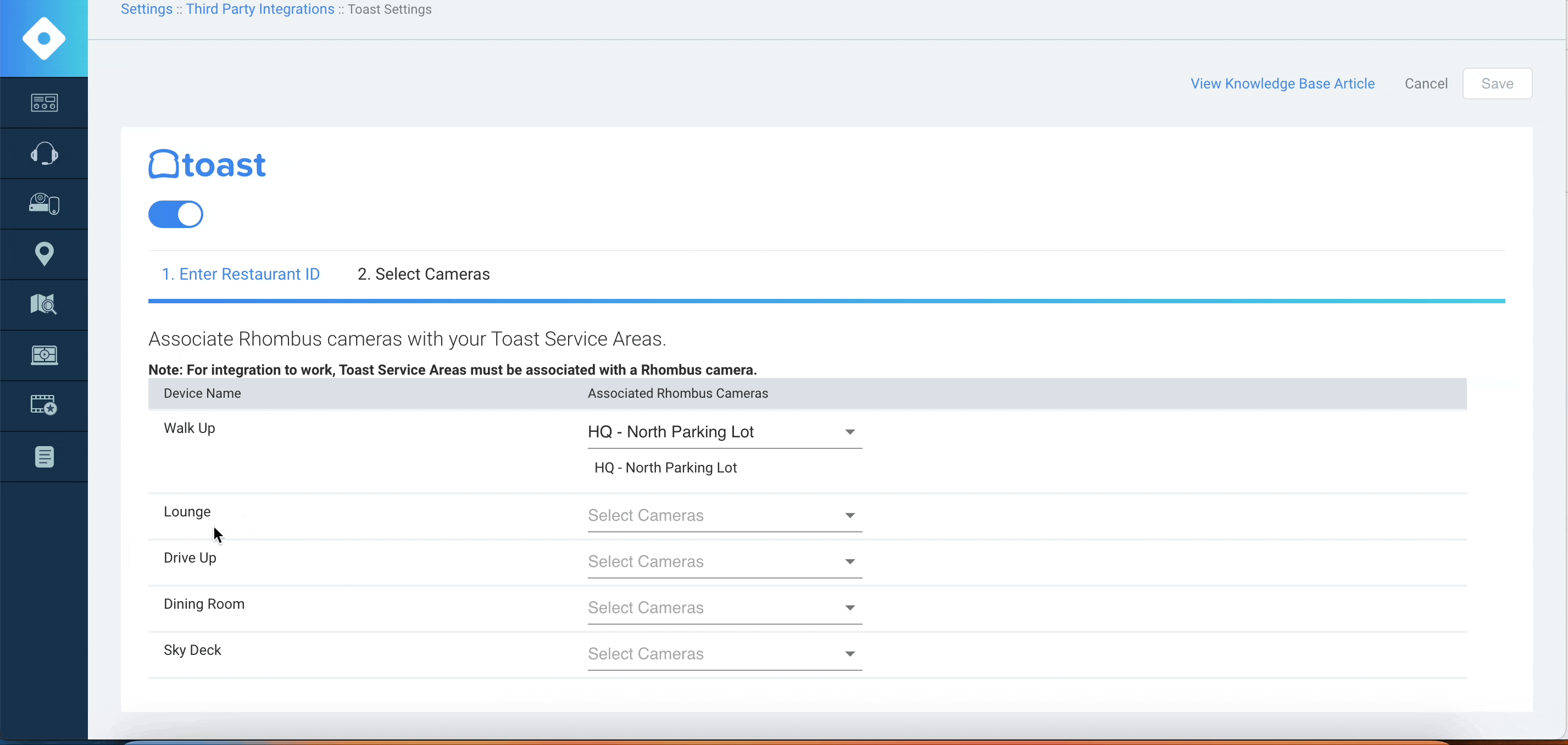 After hitting the 'Save' button you have set up the integration for Toast POS.
Examples of the Feature
Below are some examples of the Toast POS integration in the Rhombus console. Along with places to find the logs of the transactions.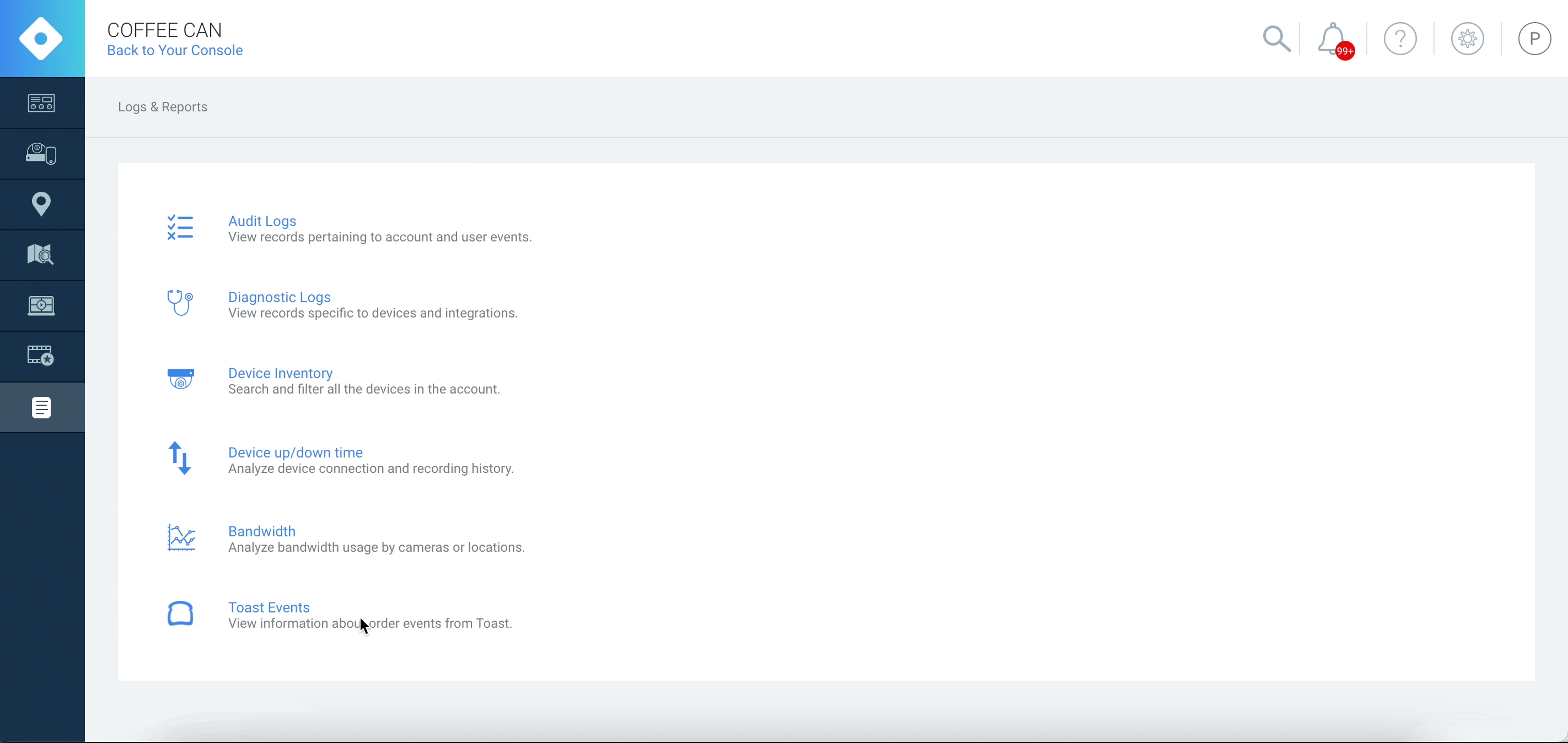 Below is a list of the current information Rhombus takes in from Toast POS. All this log information can be found by following the path below. (Include how long the logs are available)
Rhombus Console > Logs & Reports > Toast Logs
Restaurant
Revenue Center
Employee Name
Check #
Total Amount
Tip Amount
Payment Type
Voided
Timestamp
Have more questions? Contact Rhombus Support at +1 (877) 746-6797 option 2 or support@rhombus.com.
Interested in learning more? Contact Rhombus Sales at +1 (877) 746-6797 option 1 or sales@rhombus.com.