This article will discuss using the Jump To feature while viewing a single camera.
Where and what is the Jump To feature?
To find the Jump To feature, open up a camera's view and see the options below in the top right-hand corner.

When viewing a camera feed, click Next or Previous to automatically switch to the next-closest camera. You can also click Jump To and select a specific camera video feed to view—and to make navigation easy, they're ordered based on proximity. It's a streamlined way to swap between video walls and perform a multi-camera check on an area.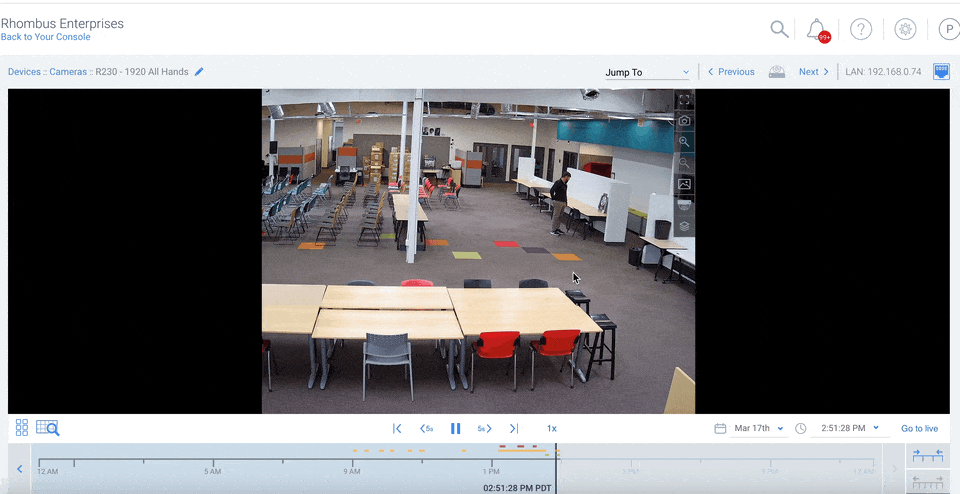 Tips about the Jump To feature
When using the Jump To feature, you will notice a few things. One is the list of cameras along with the distance (in Feet or Meters) from the current camera you are looking at, and the other is the existing video walls where that camera is being used. Below is an image showing both of these instances.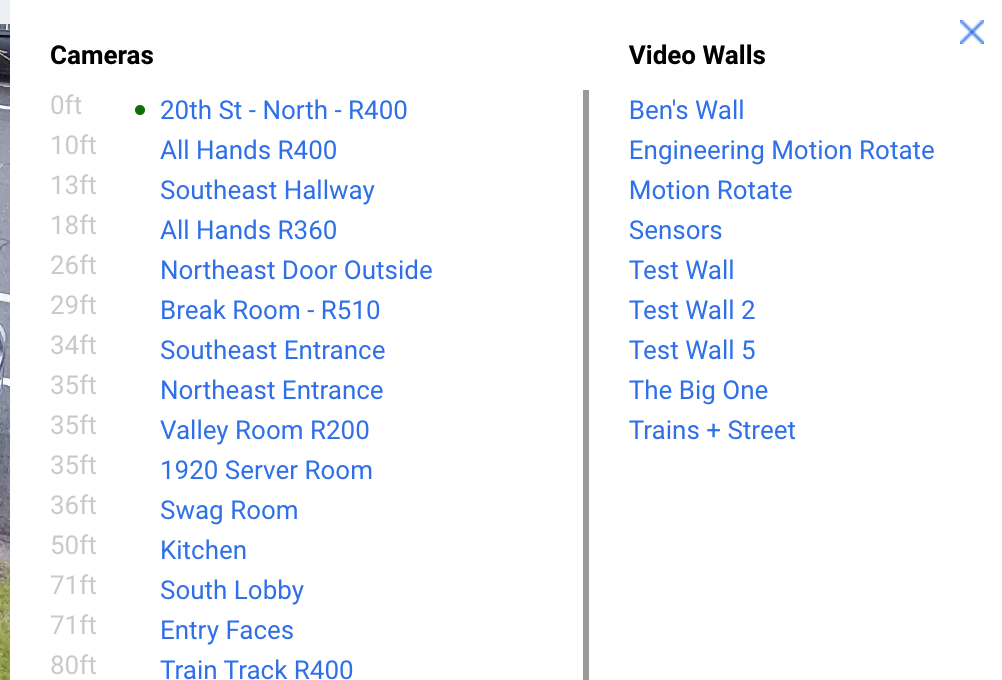 Helpful Links
Below is a list of helpful links that tie back to the article.
Have more questions? Contact Rhombus Support at +1 (877) 746-6797 option 2 or support@rhombus.com.
Interested in learning more? Contact Rhombus Sales at +1 (877) 746-6797 option 1 or sales@rhombus.com.