In the article below, we will discuss the physical tamper and visual tampering of the Rhombus devices.
Physical Tamper
Physical tamper alerts are caused when the structure of the device moves, spins or has a sudden impact from other objects and people. This alert will provide a user with proactive notifications for a device that has been physically tampered with. Currently, Physical Tamper is available for our A100, R120, R170, R200, and R230 devices. Below is a quick clip of what a physical tamper event looks like in the Rhombus Console.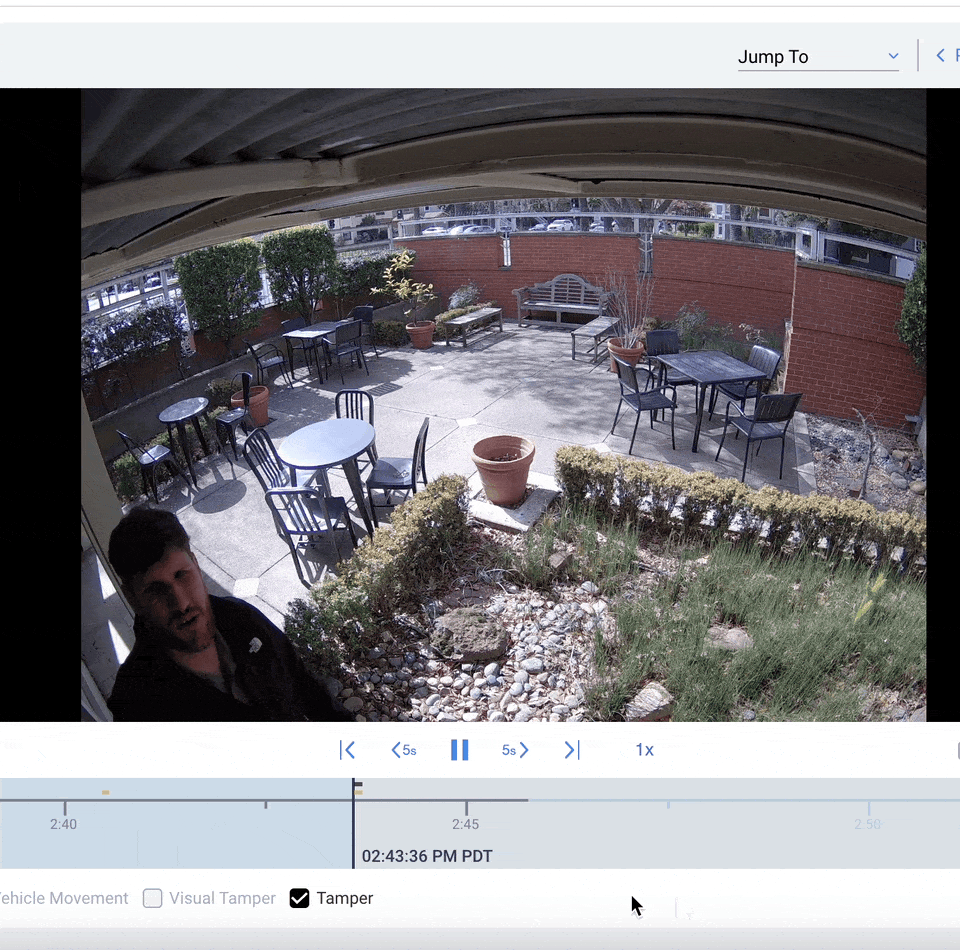 Visual Tamper
This feature is handy for detecting when the camera has been visually tampered with, like when someone covers the dome with spray paint. This feature works by using the full view of the camera window as a reference, and when it becomes "covered," the system will flag and mark the detection time. All of our Rhombus Cameras have the ability for visual temper detection.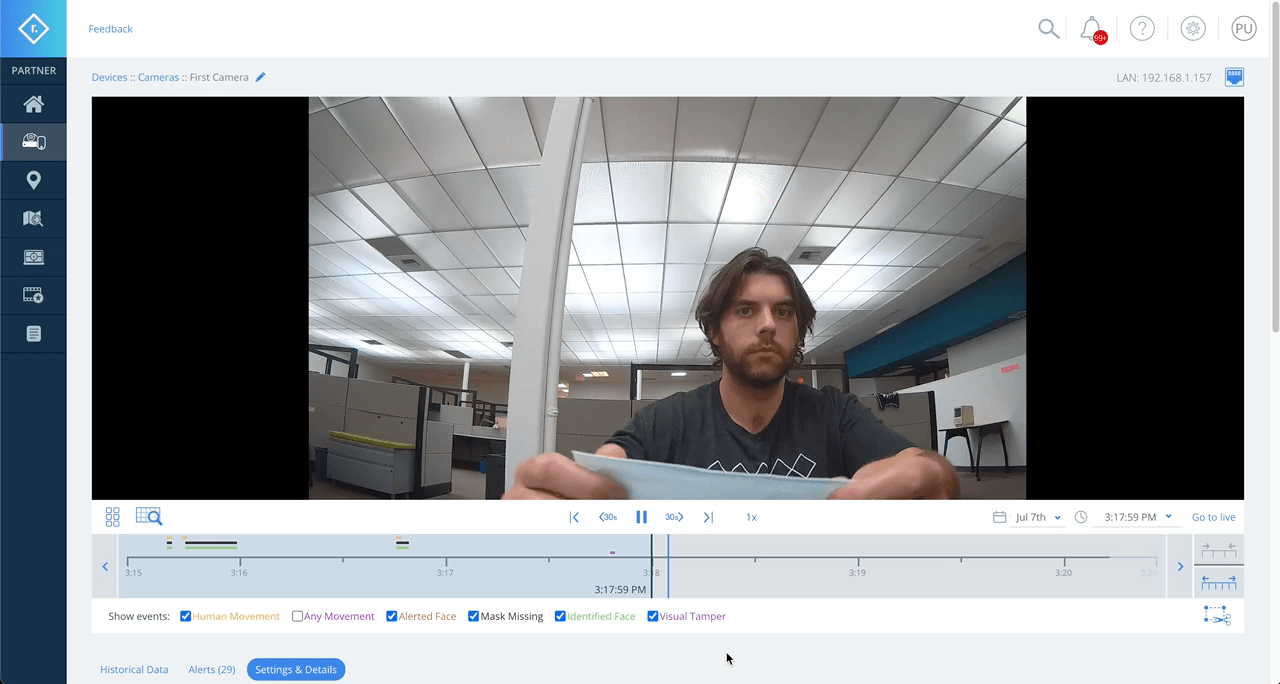 How to set alerts for tamper notifications
To receive tamper alerts for a specific camera, you must create an alert policy and set up alert notifications for that particular user.
Alert Policies
To set up an alert policy, go to Rhombus Console > Settings > Alert Polices. From there, you can either create a new policy or edit a previous one. Below is a picture of tamper alerts with alert policies.

Alert Notifications
To set up alert notifications for a specific user, go to Rhombus Console > Settings > Alert Notifications > Specific User. From there, you set a time frame and get alerts for physical and visual tampering. Below is a picture of setting up tamper alerts for notifications.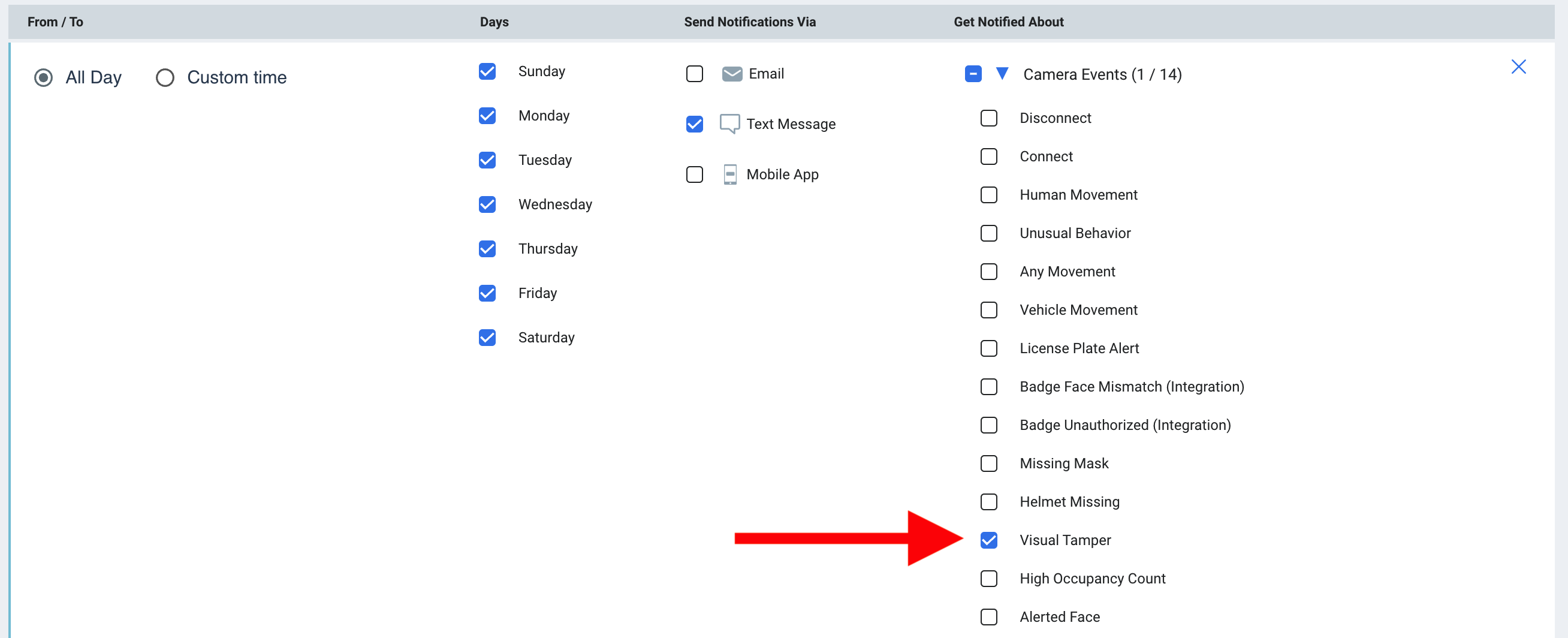 Helpful Links
Please get in touch with our Rhombus Support at help@rhombus.com if you have any more questions. If you want to talk to a Rhombus Sales Representative, please get in touch with sales@rhombus.com.