In this article, we will discuss how to register the E15:
Prerequisites
Before registering a Rhombus sensor, you will need a Rhombus device that supports the Rhombus Sensor Network. You can confirm by visiting the device specs web page on the Rhombus Systems corporate site and looking for the following:

Registration Steps
1. Take the backing off the back of the sensor by pulling back on the circled part of the below picture where it says "open":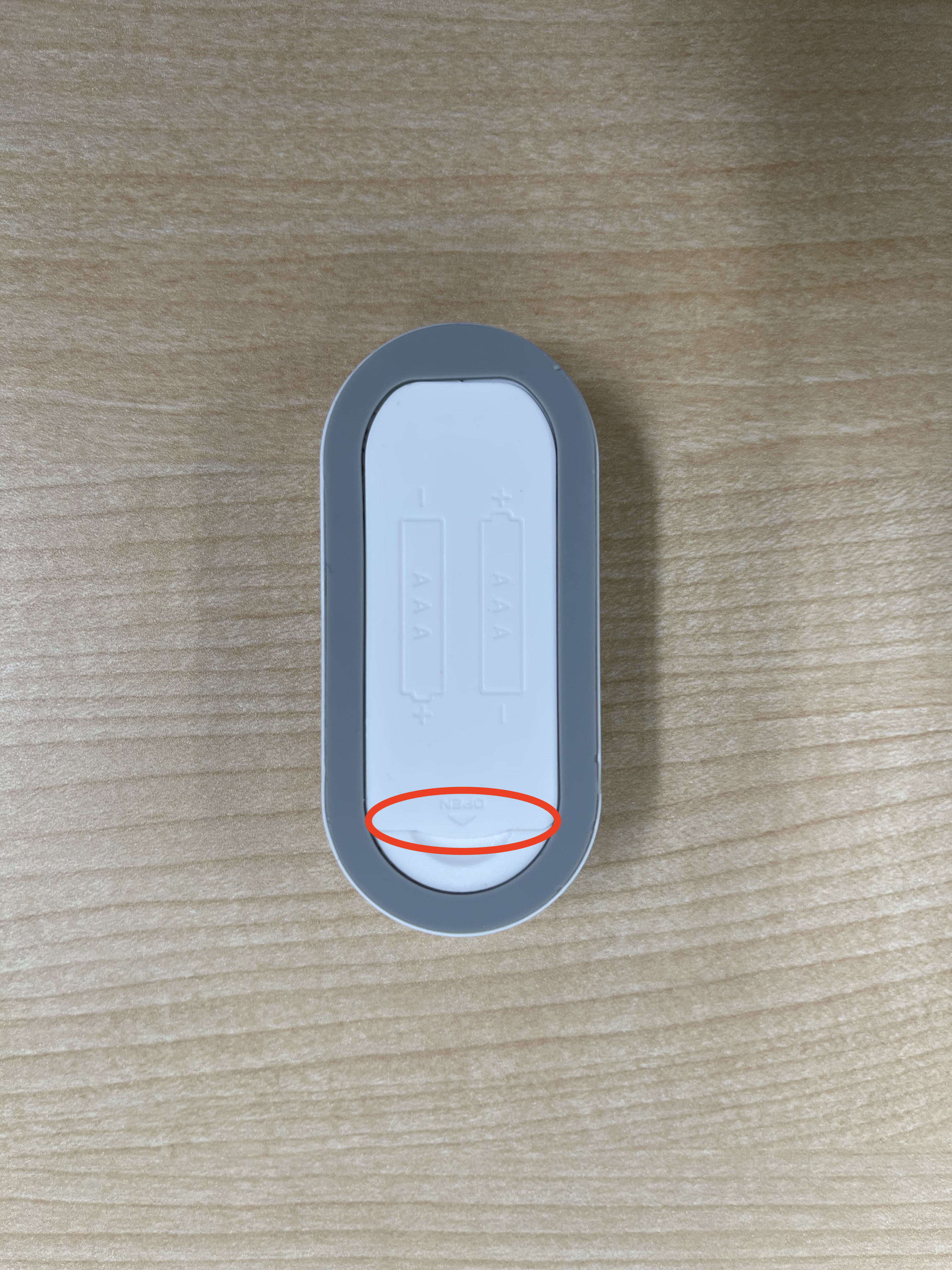 2. Place the included 2 triple AAA batteries correctly into the device, making sure the + matches + and - matches the -
Use 2x ER14505 Lithium batteries (parallel). Each battery should measure between 2.75v and 3.8v. ER14505 batteries are exactly the same size and shape as traditional AA batteries, however they have a different voltage. DO NOT install normal (1.5v) AA batteries.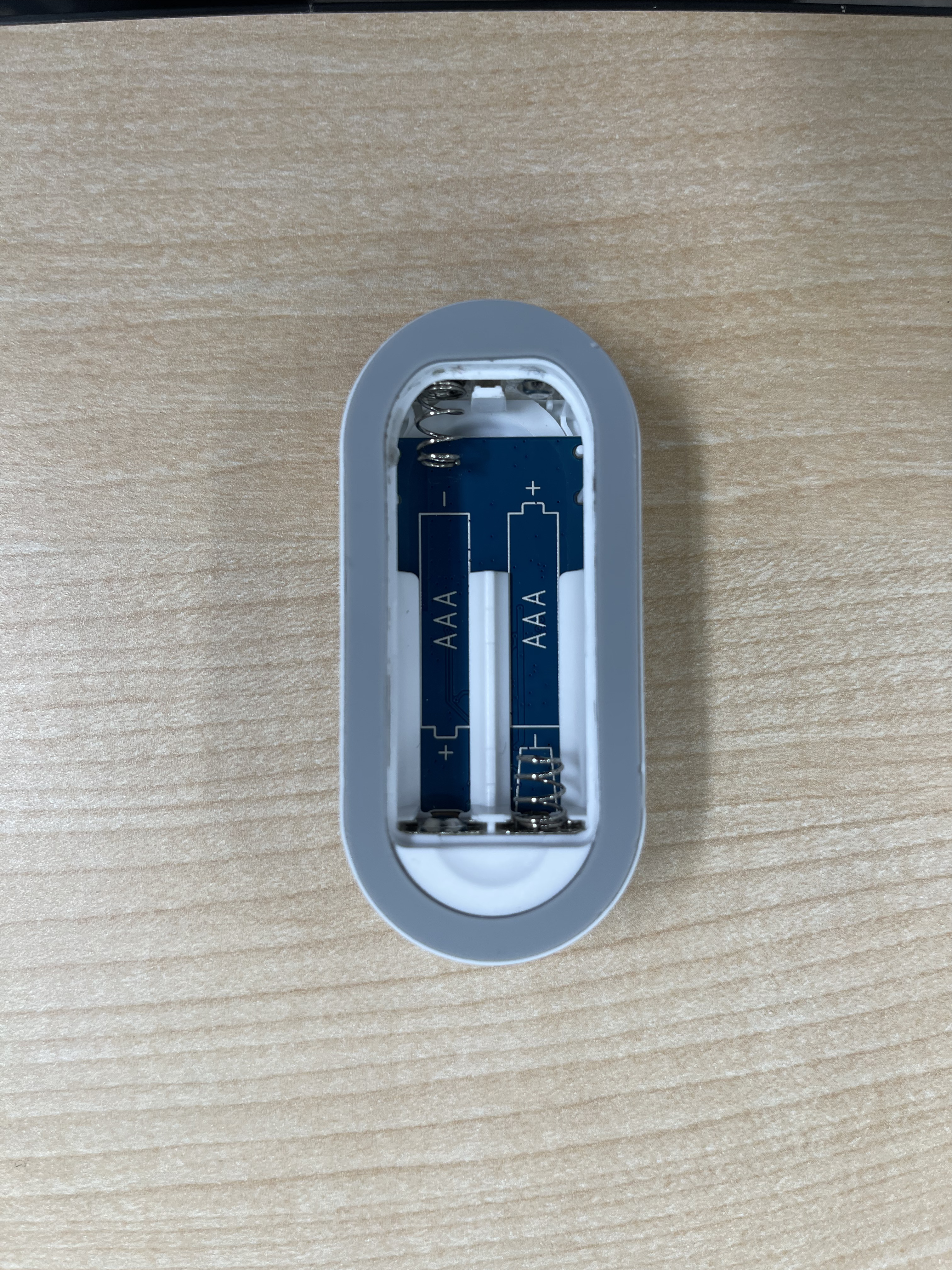 After installing the batteries correctly, place the backing back on the device.
3. Press the button indicated in the below picture, and you should see a pulsating green light
Note: You should see a green light pulsing which means it is ready to register (as seen below). The sensor will stay in registration mode for 2 minutes before sleeping.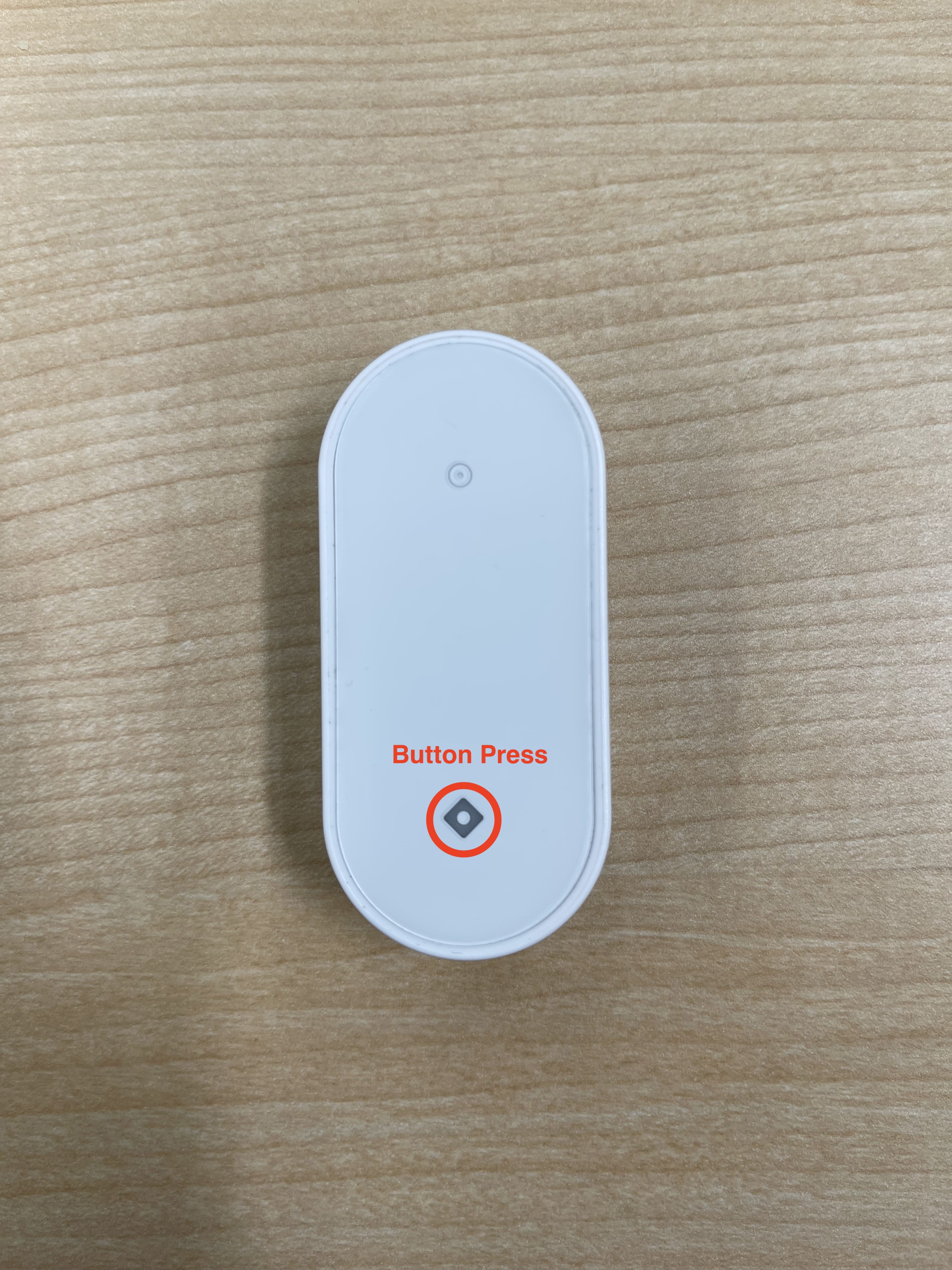 4. Once the green dot is pulsing, open the mobile app and navigate to "Register Devices" on the device page

3. Select the E15(s) you want to register, and that is it.
Note: You can confirm the correct device via the serial number displayed on the app matches the one on the back of the E15.
Mounting Steps
Mounting the E15 is very simple by following the steps below:
1. Locate the 3M mounting stickers included in the packaging of the device
2. Peel off the plain white backing of each mounting sticker and place them onto the back of the device in the same orientation as the below picture: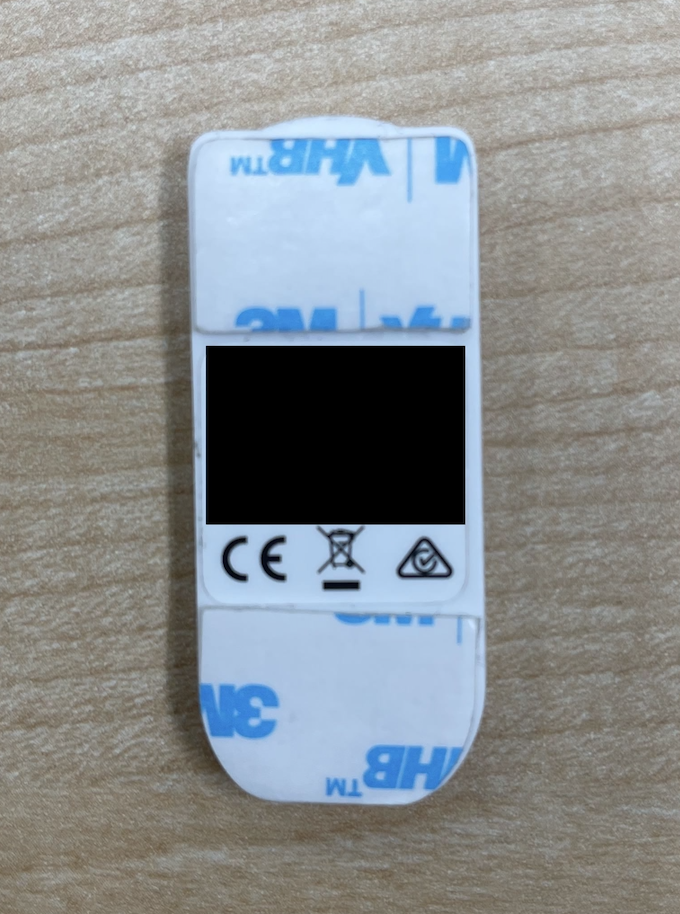 3. Peel the labeled side of the mounting stickers off and adhere it to a preferably flat surface within the area that you want to monitor
Unregistering
You can unregister sensors from the phone app. You will need to be connected to the same network as the sensor you want to un-register.
Here are the steps:
1. Home page by clicking on 'Devices'
2. Scroll to the bottom and click 'Utilities'
3. Click on 'Unregister Sensors'
4. Select the sensors you want to unregister and continue the process
Helpful Links
Have more questions? Contact Rhombus Support at +1 (877) 746-6797 option 2 or support@rhombus.com.
Interested in learning more? Contact Rhombus Sales at +1 (877) 746-6797 option 1 or sales@rhombus.com.