Resetting WiFi Settings
Resetting WiFi can be done in a few different ways.
You can unregister a camera, and then to go through the registration setup again. Provide the updated WiFi credentials on the Internet connection page.
You can use your mobile app to update WiFi credentials under "Utilities".
Mobile App
From the Android or iOS Rhombus App, choose "Utilities" from the home screen.
Go through the brief wizard and depending on the type of camera you have you can either update the WiFi credentials through the mobile app or with a QR code.
If the camera hasn't joined the new network after a minute, it is best to unplug it. On the subsequent startup it should join the new network.
For R1 cameras, you will know that the camera has accepted the new Wi-Fi credentials when it flashes red lights.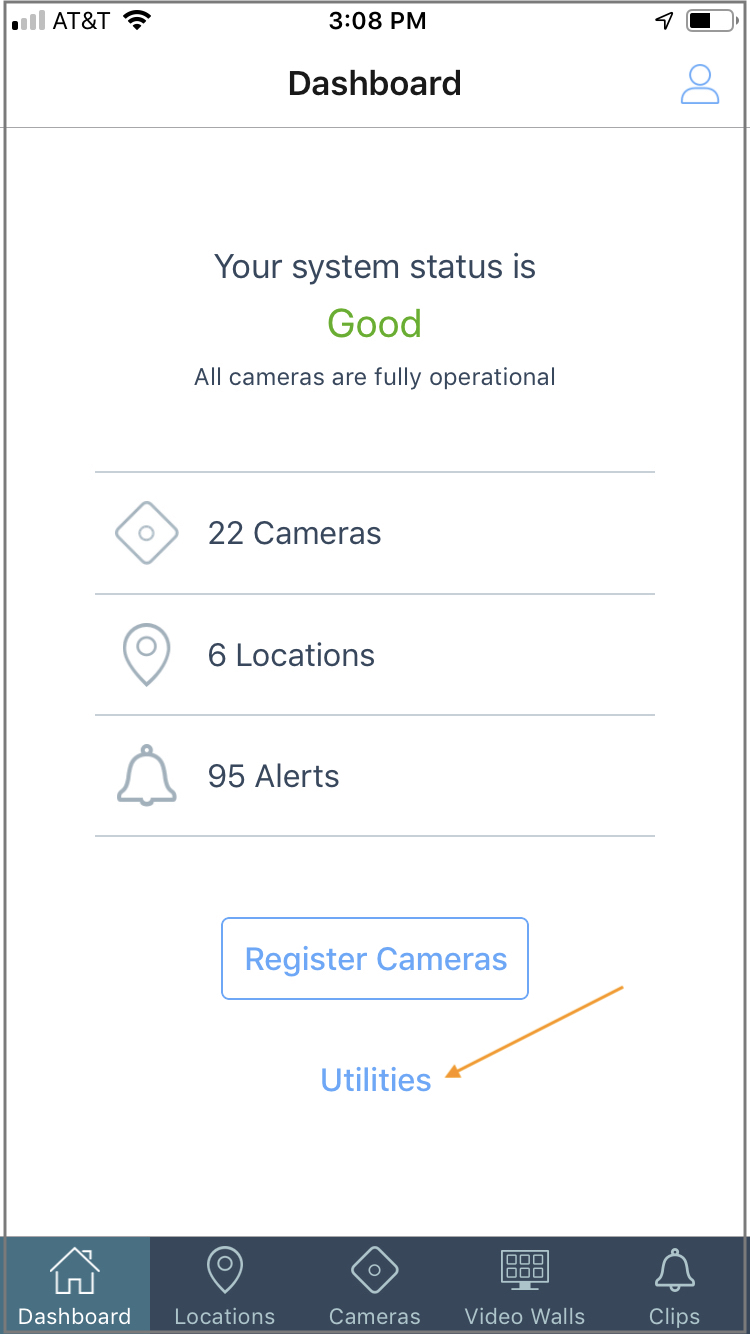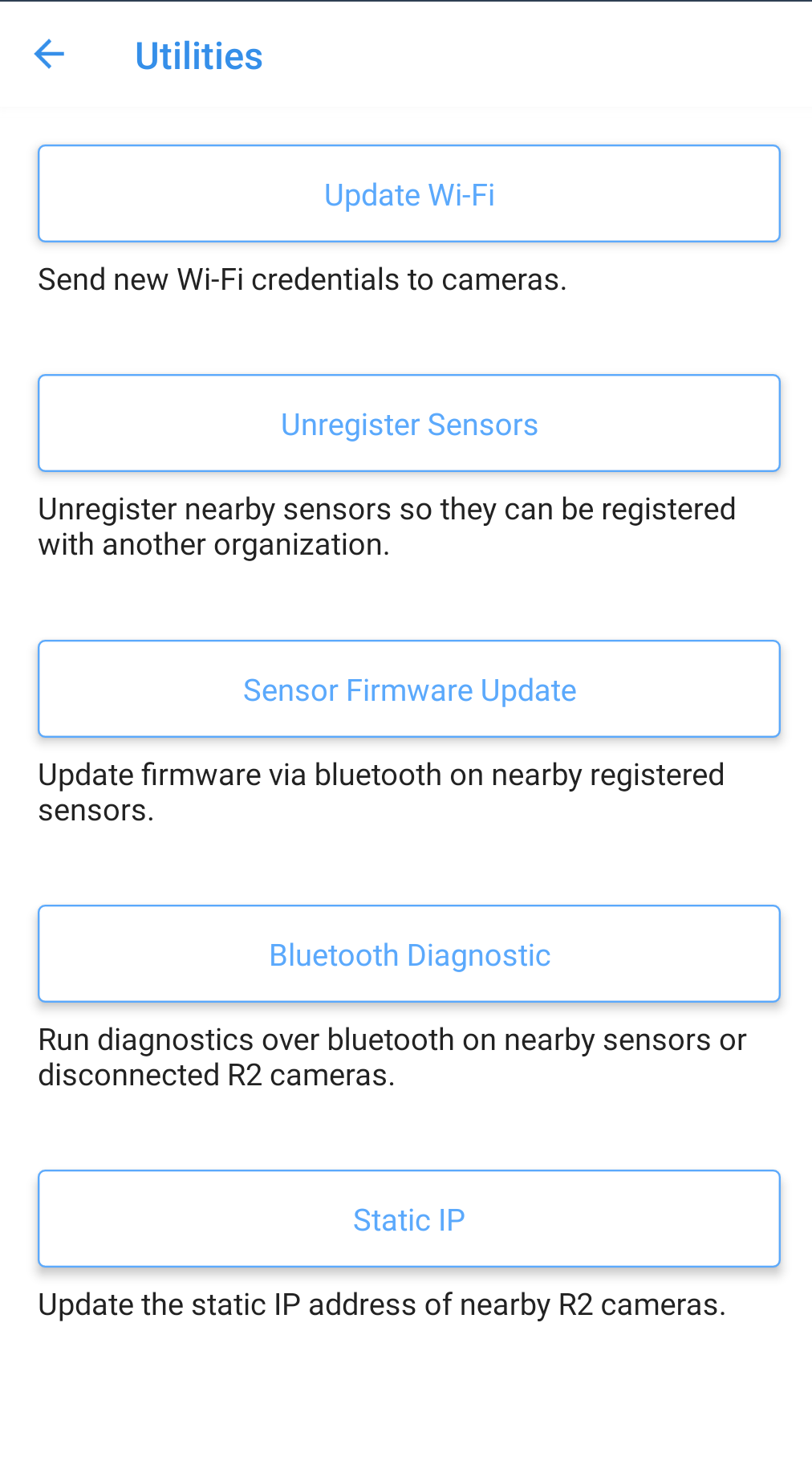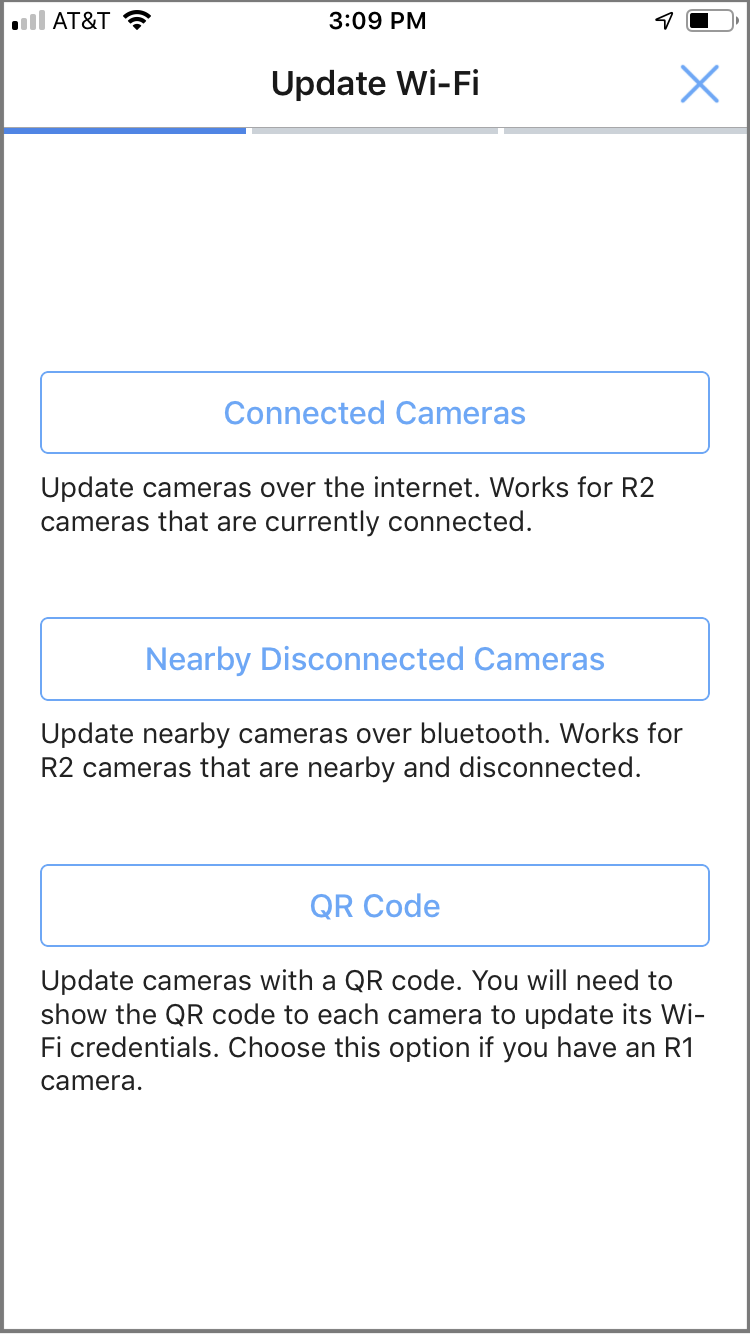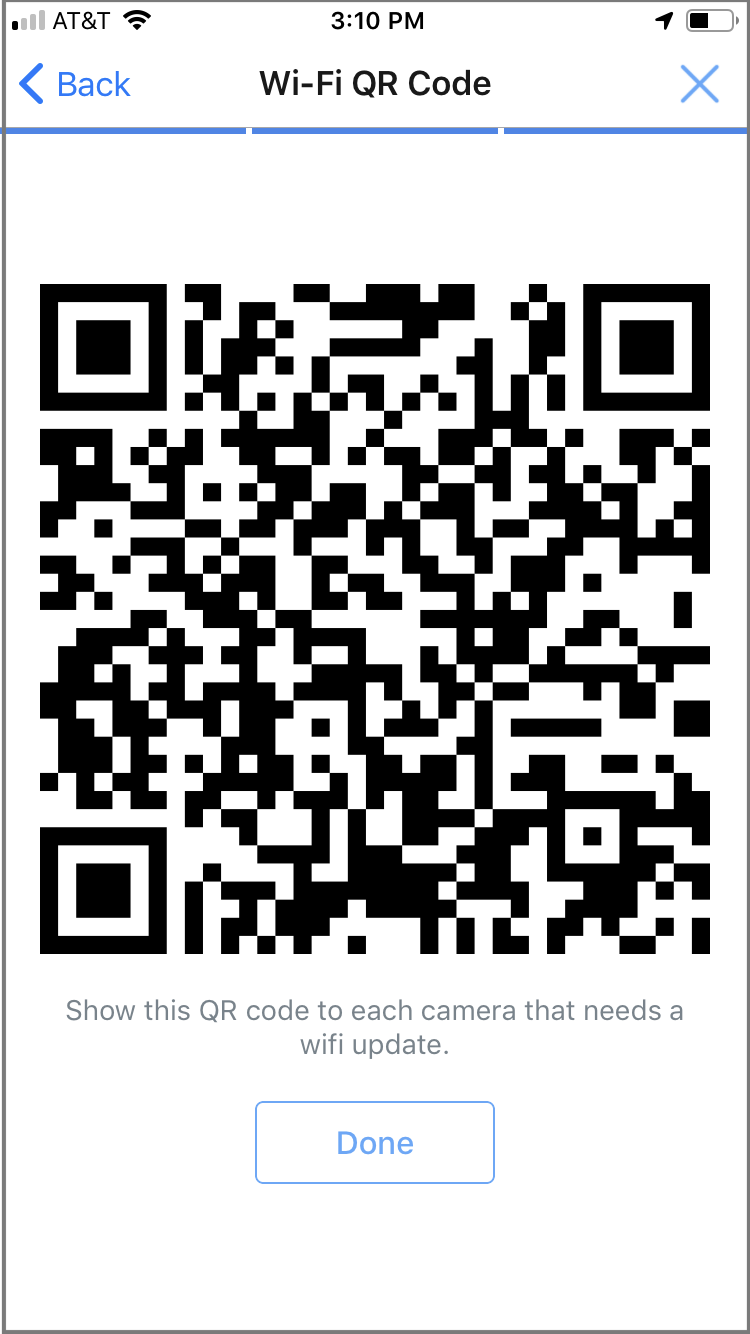 Helpful Links
Contact Support
Have more questions? Contact Rhombus Support at +1 (877) 746-6797 option 2 or support@rhombus.com.
Interested in learning more? Contact Rhombus Sales at +1 (877) 746-6797 option 1 or sales@rhombus.com.