Yes, you can do this from both the web or the mobile app. For the R2, R2L and R2180 can be rotated to 0, 90, 180 or 270 degrees.
In the mobile app, go to the particular camera, select the button on the bottom middle of the screen, and click "Settings & Details". The Rotate field can be changed by clicking on the degree number and selecting a rotation option.


From the web, navigate to the particular camera and click the camera settings button in the top right of the player. Then, select the Rotate button. A popup window will appear with a "Rotate Image" button.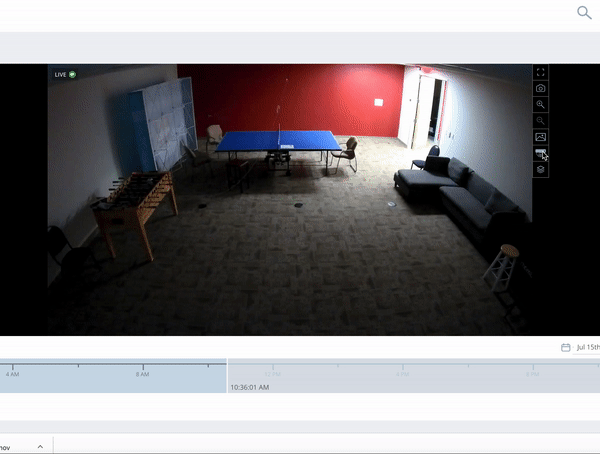 Please note it can take 1-2 minutes for these setting change to take effect.