Topics in this article include:
Cut & Save a Video Clip
Note: There is a 1-hour limit to clip save time. The longer the clip, the longer it will take to create. If you need to create a clip that is longer than 1 hour, please contact support.
Web Console
Navigate to the "Devices" tab and select the camera you wish to save a clip from.
Click on the timeline under the footage stream and find the day/time you wish to save footage for. The date and time can be adjusted using the buttons on the bottom right, as shown.
Once you've selected the time and date, click on the button with the blue scissors.4. Click and drag the ends of the box to adjust the timeframe for the clip.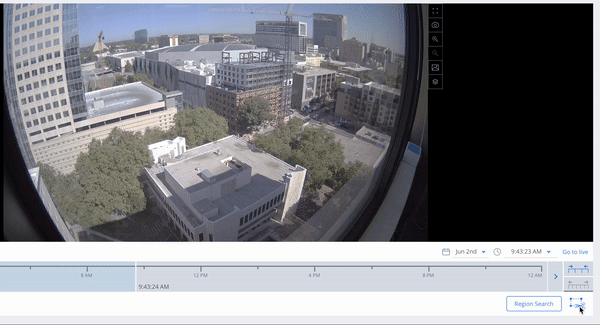 5. Alternatively, you can manually select the timeframe for the saved clip by inputting the dates and times in the fields provided.

6. Once you've selected the time frame, select 'Save Clip' and the clip will be saved in your 'Saved Video' tab.
Mobile App
Cutting and saving can also be done on the mobile app.
Navigate to the camera player page.
Click the Settings button.
Select "Clip Capture". You can then adjust the start/stop times of the clip and click the checkmark button on the top left to finish.
Note: for the R360 camera, the downloaded clip will default to fisheye, unless a tile view is setup in which case the clip will display the tile view.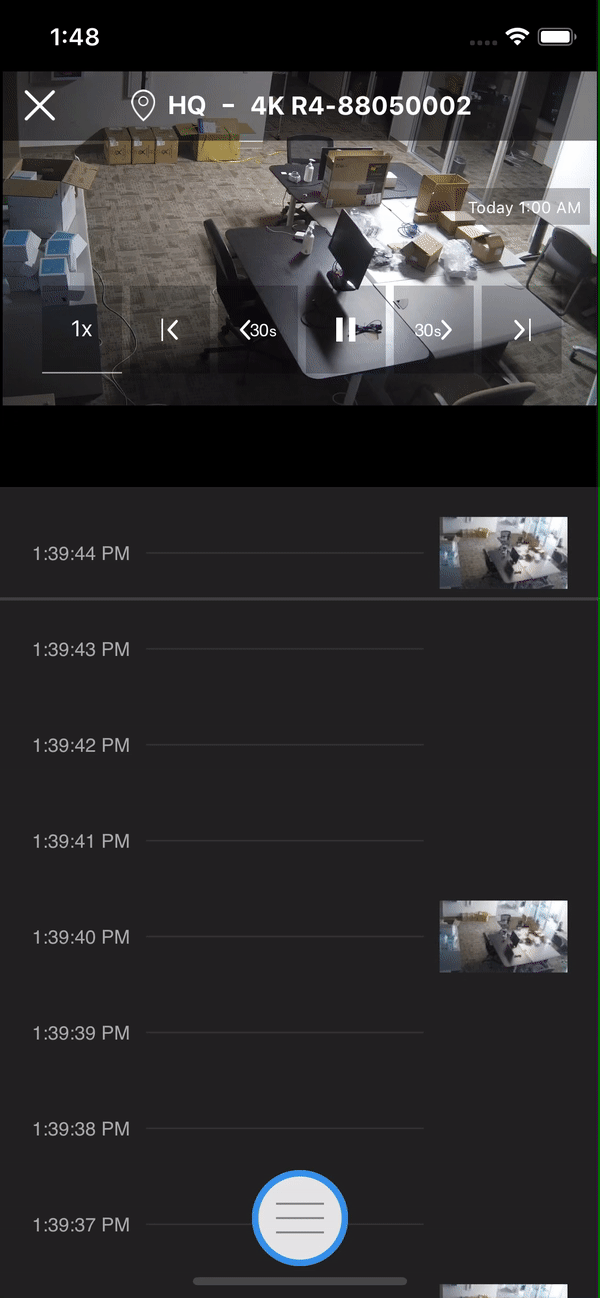 Share a video clip
Share via Web Console
1. To share a video clip, go to Saved Video in the navigation pane.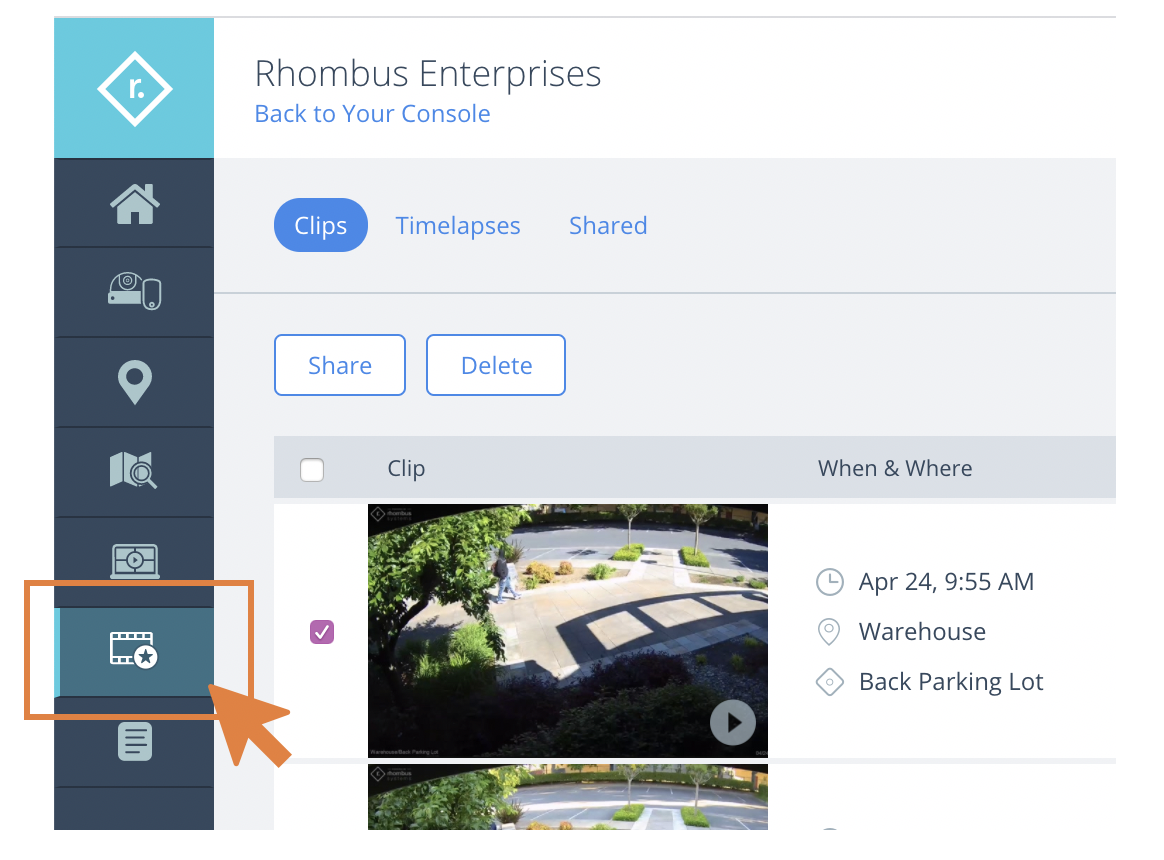 2. Select the clip you wish to share by checking the box next to it, and then click "Share"
3. Fill in the prompted fields if desired. All of these are optional. For additional security, you may add a password and/or an expiration on the created clip.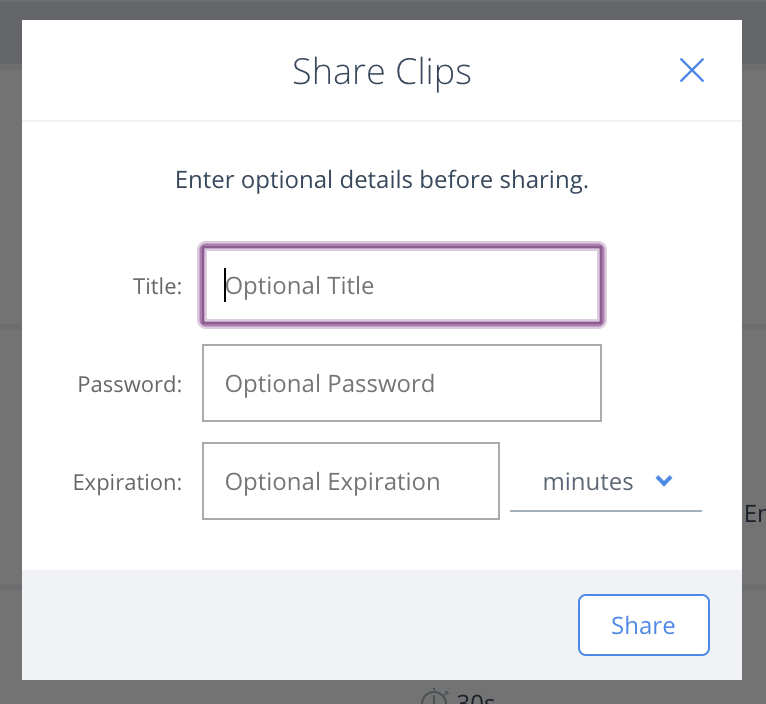 4. Click "Share" to create a url that can then be copied or sent

5. To "Send" a clip, enter a desired email address or phone number to be sent as an SMS text.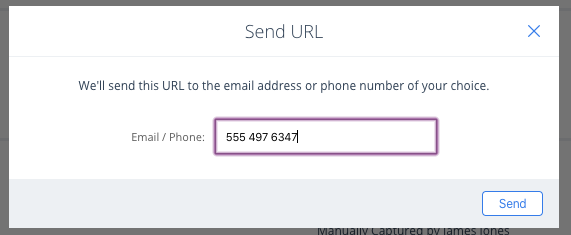 Share via Mobile App
Click on the three bars at the bottom right of the mobile app to bring up the "Settings" page.
Select the "Saved Video" tab
Select the clip you want to share. Click "Share Clip" at the bottom.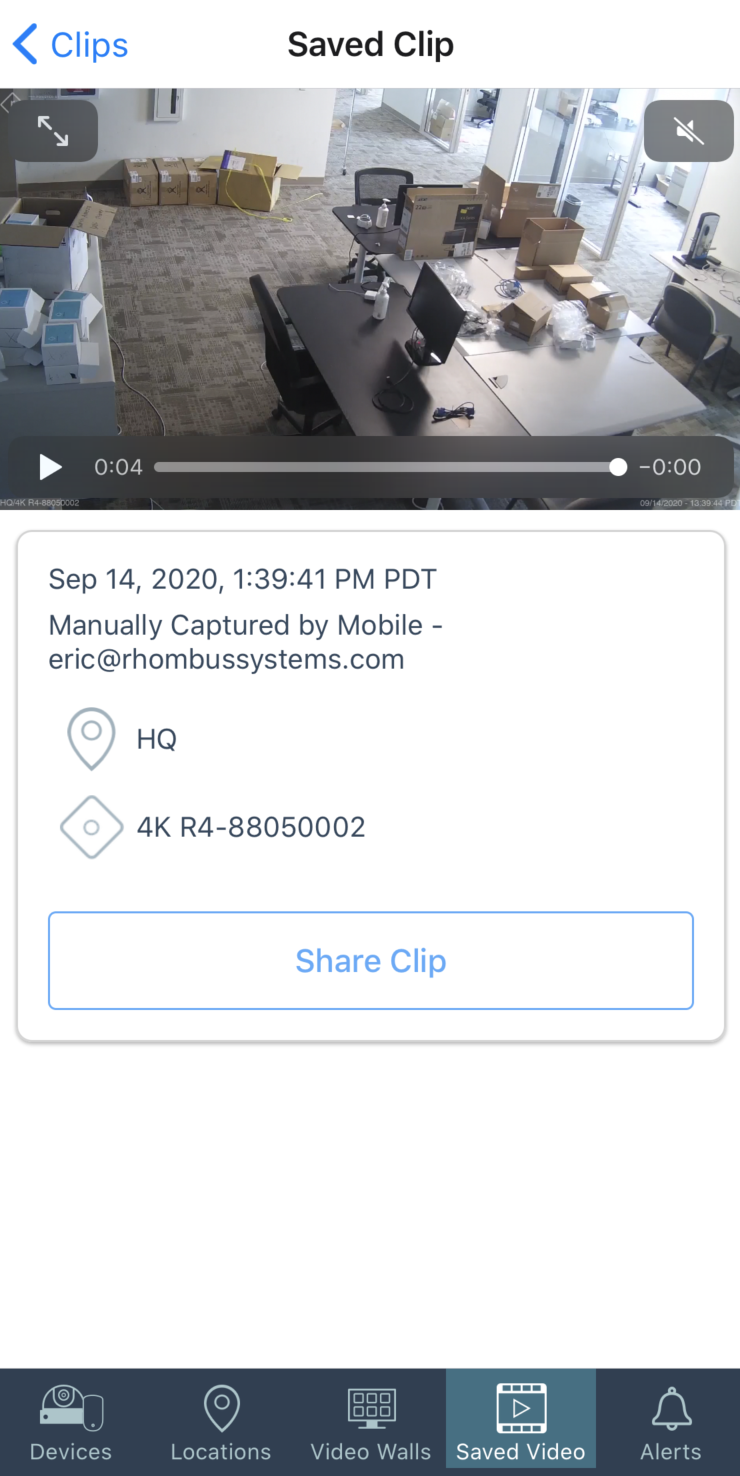 Delete a clip
Navigate to the "Saved Video" tab.
Select the clip you want to delete by clicking the checkbox to the left of the clip thumbnail.
Click the 'Delete' button at the top. A popup will appear where you need to click the red 'Delete' button to officially delete the clip(s).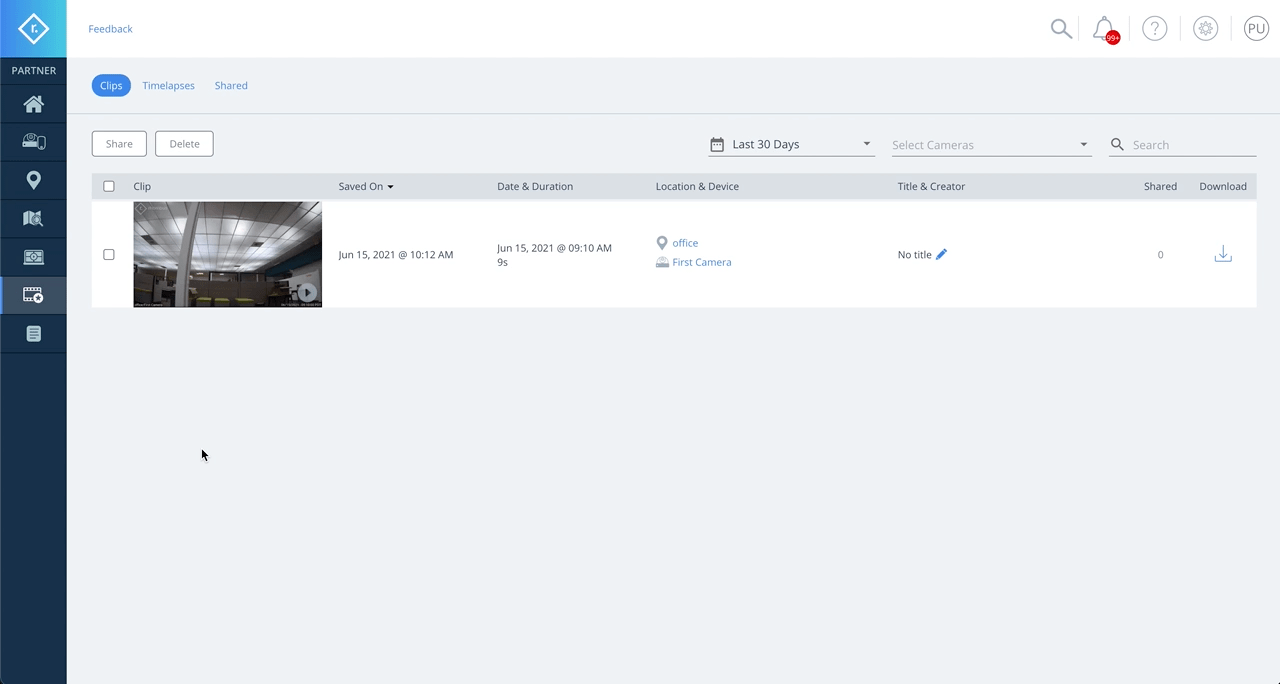 Helpful Links
Contact Support
Have more questions? Contact Rhombus Support at +1 (877) 746-6797 option 2 or support@rhombus.com.
Interested in learning more? Contact Rhombus Sales at +1 (877) 746-6797 option 1 or sales@rhombus.com.