Topics in this article include:
Cut & Save a video clip
Note: there is a 1 hour limit to the clips, and the longer the clip the longer it will take to create. If you need to create a clip that is longer than 1 hour, please contact support@rhombussystems.com.
To save a particular segment of video, navigate to the camera player page and click on the timeline for when you want the clip to be saved. The date and time can be adjusted using the buttons on the bottom right, as shown.
Once you've selected the time and date, click on the button with the blue scissors, and a dashed-blue box will appear.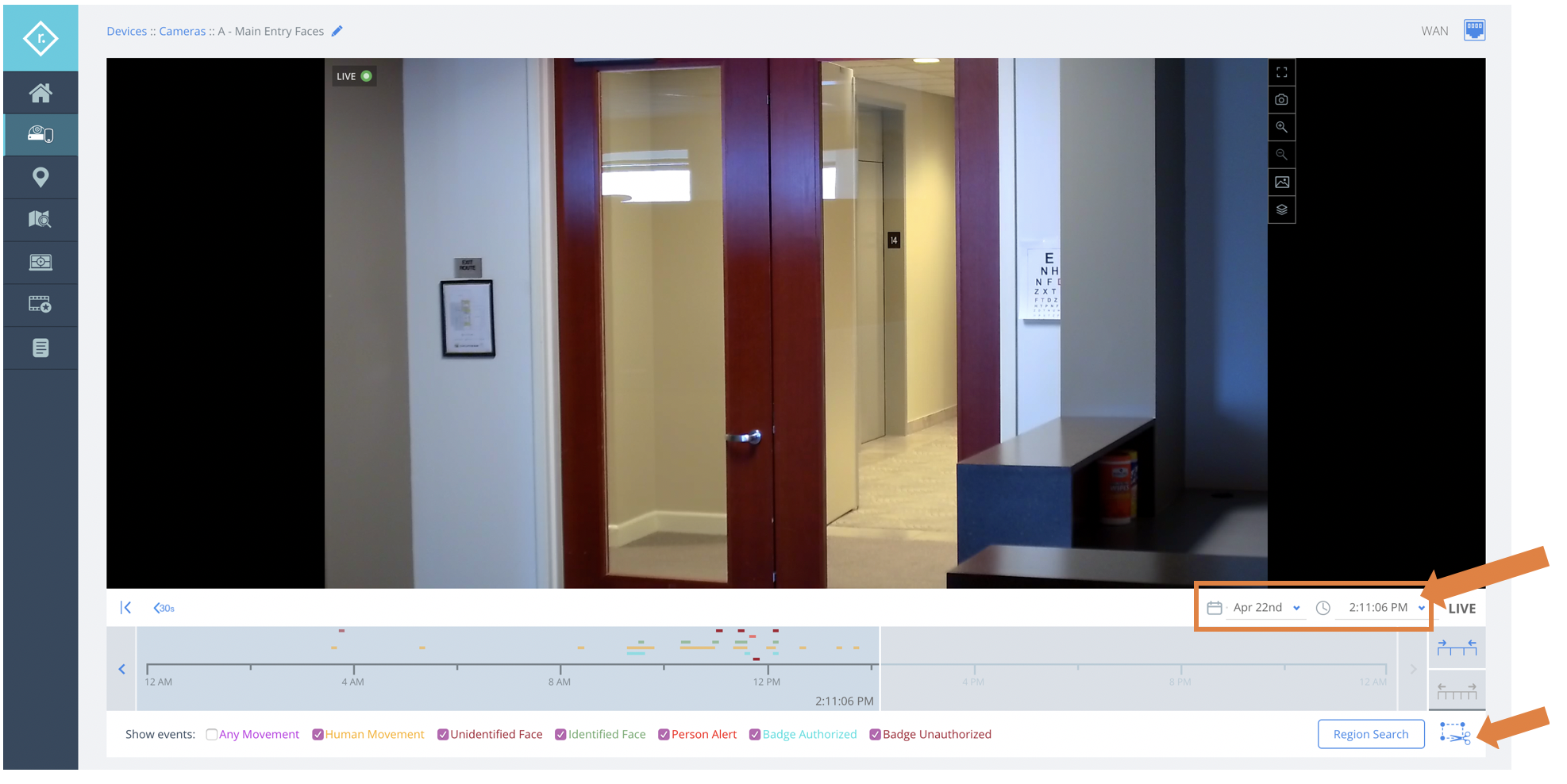 Click and drag the ends of the box to adjust the timeframe for the clip.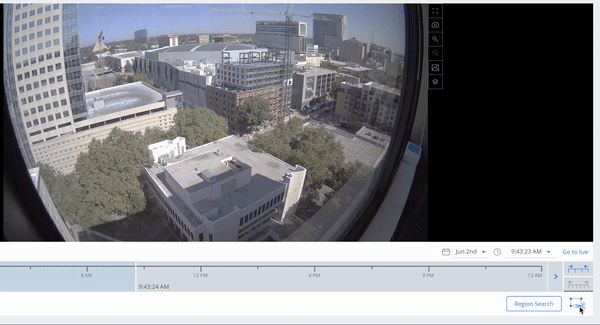 Once you've selected the time frame, select 'Save Clip' and the clip will be saved in your 'Saved Video' tab. Cutting and saving can also be done on the mobile app. Just go to the camera player page, click the Settings button and select "Clip Capture". You can then adjust the start/stop times of the clip and click the checkmark button on the top left to finish.
Note: for the R360 camera, the downloaded clip will default to fisheye, unless a tile view is setup in which case the clip will display the tile view.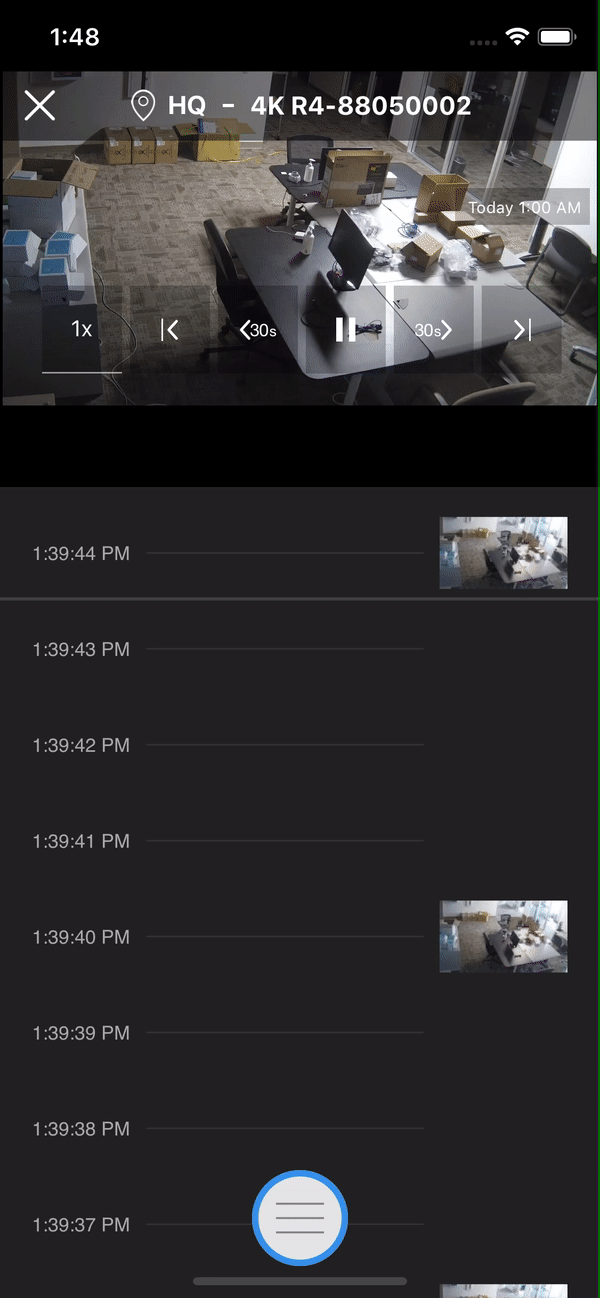 Share a video clip
To share a video clip, go to Saved Video in the navigation pane.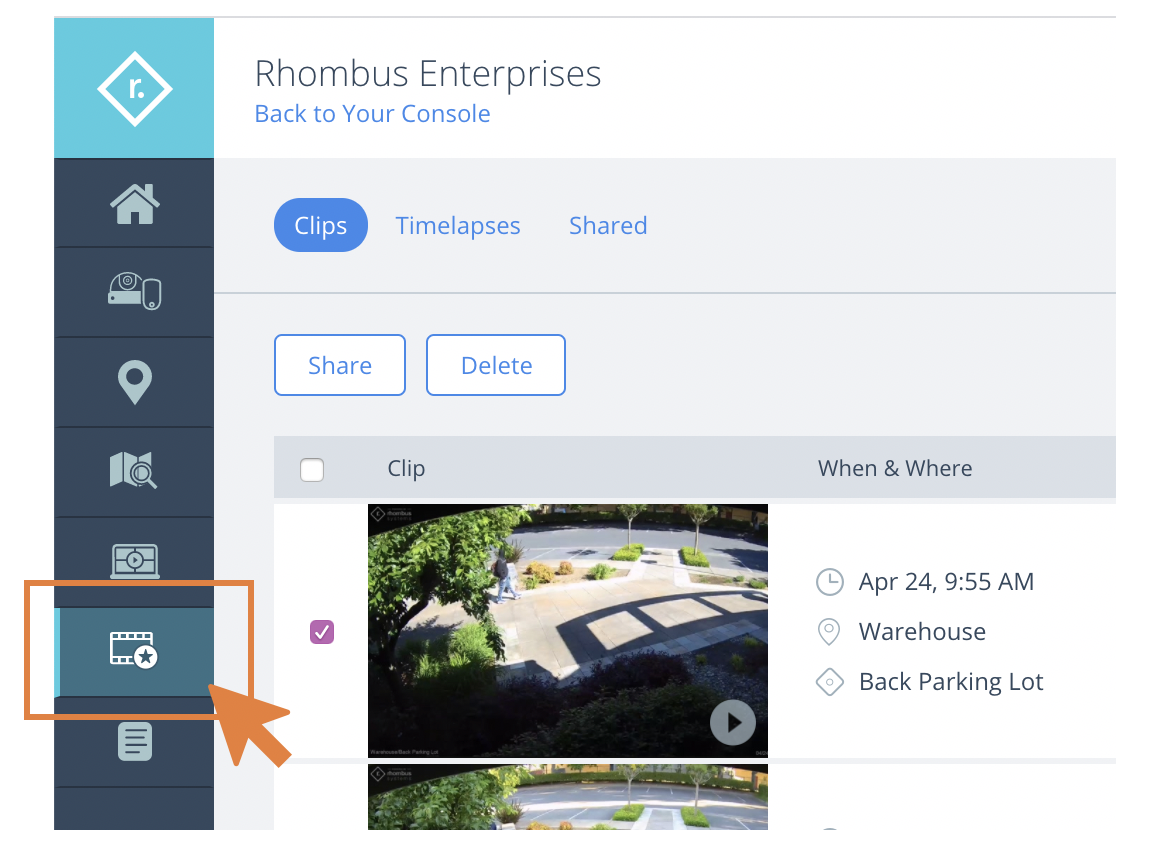 There, each entry will correspond to a saved clip that you can choose to share, download, or delete. To Share, simply click the Share button.

This will bring up a popup, and fill out the fields when prompted. Enter an optional title and password.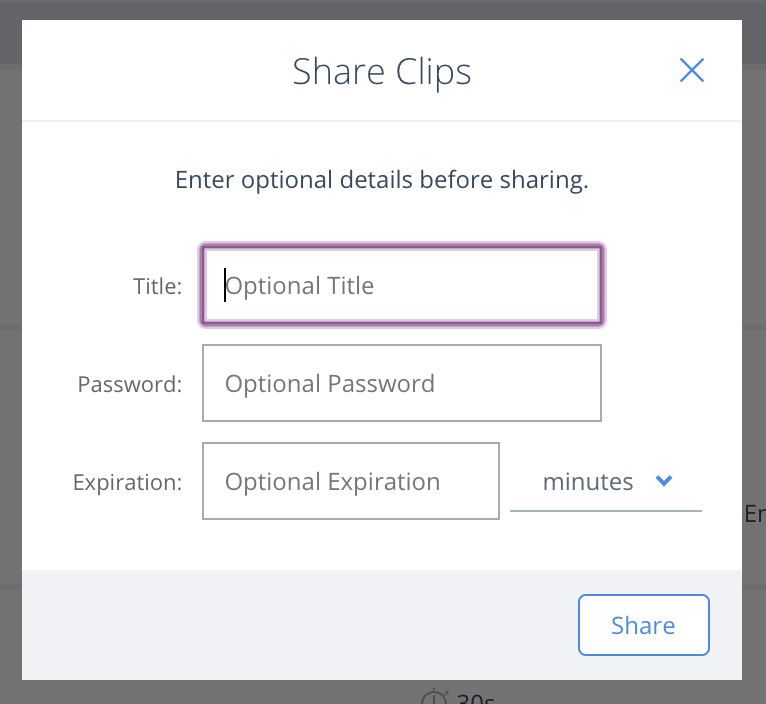 Click Share to create a url that can then be copied or shared.

To Send a a clip, you can send it to either any email, or through an SMS text.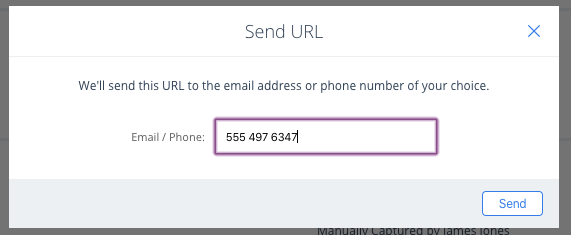 To share the clip from the mobile app, go to the "Saved Video" tab and select the clip you want to share. You will be prompted with the following screen: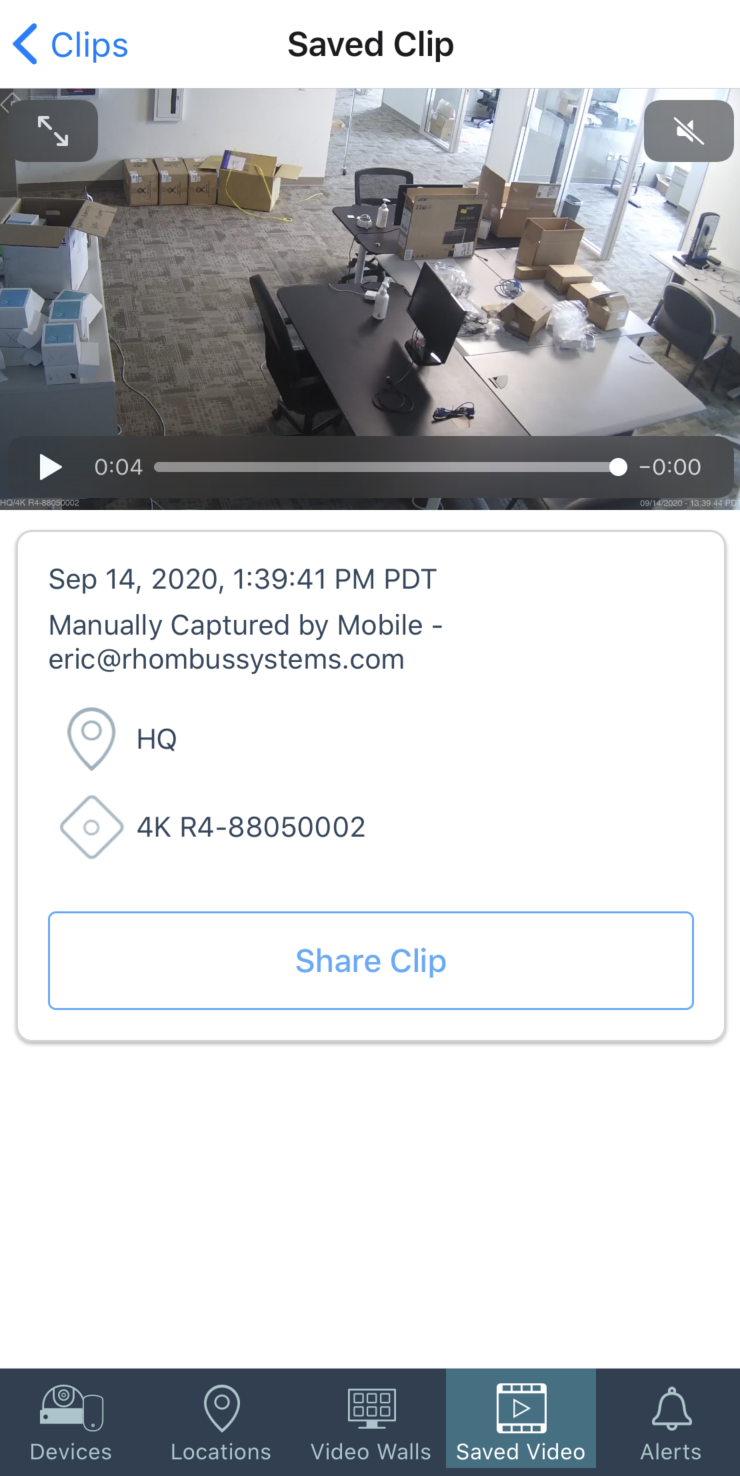 Select "Share Clip" to configure the options.
Delete a clip
Deleting a clip is very similar to sharing a clip. Select the clip you want to delete by clicking the checkbox to the left of the clip thumbnail, and then click the 'Delete' button at the top. A popup will appear where you need to click the red 'Delete' button to officially delete the clip(s). The below example GIF demonstrates how to select all clips and delete: