In this article, we will cover how to archive footage before unregistering a device:
How to Archive Footage before Unregistering a Camera
If you wish to maintain footage on a device before unregistering, this capability is available if cloud archiving is enabled on the device you wish to unregister. When you select the option to unregister a device, you will be prompted to Archive this camera. This option will only be able if cloud archiving is enabled on the camera beforehand. The duration of this footage archived will match that of the cloud archiving license applied to the camera.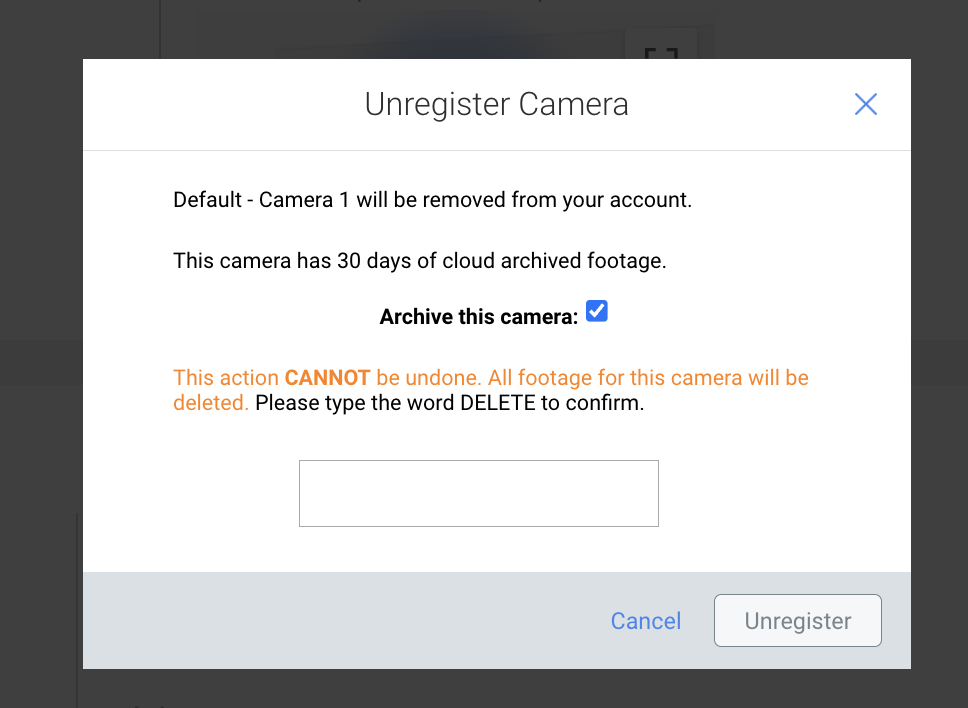 Accessing Archived Footage
Once that device is unregistered, accessing the archived footage will be possible via the console. The camera will be unregistered, but the option to select that camera will still be available. Once that device is selected, you will have the option to scrub through the timeline.

If you have any further questions please reach out to our Rhombus Support at help@rhombus.com. If you would like to talk to a Rhombus Sales Representative please reach out to sales@rhombus.com.